OnePlus Nord CE 2 Lite 5G review: OnePlus goes generic
OnePlus Nord CE 2 Lite 5G review: OnePlus goes generic
Jun 02, 2022, 01:05 pm
8 min read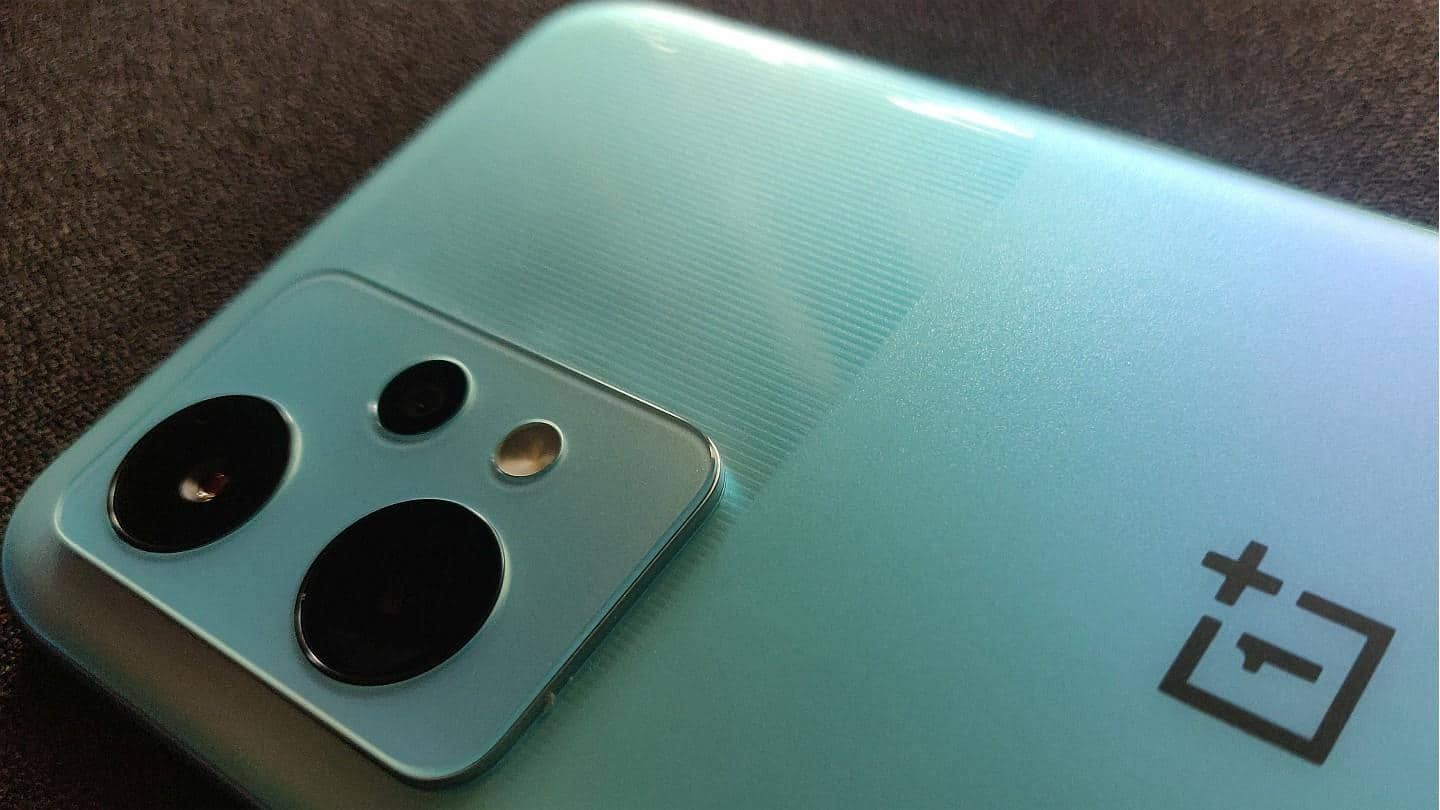 OnePlus has been taking some questionable decisions this year with respect to their phone business and the Nord CE 2 Lite 5G is one of them. The Nord and Nord 2 were good additions to the company's mid-range portfolio and offered a nice mix of features and performance under Rs. 30,000. The Nord phones with the CE suffix cut a corner or two too many in keeping the price below Rs. 25,000. They flirted with a line OnePlus shouldn't have crossed ideally. The OnePlus Nord CE 2 Lite 5G not just crosses the line but enters the crowded lower mid-range category of phones. While one understands how green the pastures are in the sub-Rs. 20,000 segment of smartphones in terms of sales numbers, the competition is equally stiff from brands like Xiaomi and Realme, among others. In my humble opinion, OnePlus didn't really need to play in that category, but now that they have jumped into the action, they might as well have equipped their player with ample ammunition. Let's figure out if they have.
Polished design despite being mainly plastic; decent 120Hz LCD display
The Nord CE 2 Lite's design isn't exactly striking but there's nothing bad about it either. It is primarily made of plastic but the finish is good and doesn't feel cheap. Choice of a matte finish on most of the back panel as well as the frame was a good decision. It makes it smudge free. The area around the rear cameras has a touch of gloss and a different texture that blends well. There are no rough edges on the device which is good for a budget phone. But there is a prominent chin (thick bottom bezel) below the screen. Also the in-display cut-out for the front camera feels larger than usual. The bottom edge has a speaker, USB-C charging port and a 3.5mm headphone jack (yay!). A volume rocker as well as the SIM+microSD card tray are located along the left edge while the power button can be found on the right side. The placement of a volume rocker and the power button is spot on and you don't have to stretch much to access them. There is a side-mounted fingerprint scanner on the power button, and it is temperamental to say the least. At times it unlocks the phone in milliseconds and on other occasions it simply doesn't recognize your fingerprint despite an elaborate on-boarding process when you configure it. The Nord CE 2 Lite has the largest screen among all the Nord phones, but not necessarily the best. Unlike all of them, this phone does not have an AMOLED display. OnePlus has opted for a 6.59-inch IPS LCD screen with a 120Hz refresh rate. The screen quality is pretty decent, and you get Vivid and Natural color profiles to choose from along with manual color temperature adjustment. For some reason the 120Hz refresh rate doesn't feel as fluid as it is supposed to be in certain apps.
Hardware, storage, performance
Not so powerful hardware but offers 5G compliance
As more suffixes get added to the Nord, the processing power tends to drop further. The Nord CE 2 Lite is powered by Qualcomm's modest Snapdragon 695 5G chip that can be found in quite a few budget 5G phones in the Rs. 15,000-20,000 range. You get two variants of the phone, one with 6GB RAM and the other with 8GB RAM; both have 128GB UFS 2.2 storage. You have a microSD card slot to expand the storage further if necessary. The performance of the phone is acceptable for general usage and not something meant to set the benchmark charts on fire. In real world tests, things were smooth in day to day tasks, switching between multiple apps and even in photography. You can do a bit of gaming at medium to low settings depending on the game. The phone barely heats up, which is good. There's only a single speaker on this phone and it is fairly loud for casual listening. And as I mentioned earlier, you do get a 3.5mm headphone jack as well as Bluetooth 5.2 to connect wired or wireless earphones/speakers. The call quality and reception were fine on the Nord CE 2 Lite.
Android 12 with unrecognizable OxygenOS UI; good battery backup
The OnePlus Nord CE 2 Lite runs the latest Android 12 with OxygenOS 12.1. A lot has been said and written about OxygenOS 12, and most of it is true. If you are a fan of the older UI, simply avoid this phone and all others that run OxygenOS 12.x, at least till version 13 is out, when the company is expected to get back on track. The current version pretty much looks like ColorOS that you get on OPPO phones. If you haven't experienced OxygenOS 11 or a prior version or simply don't care about it, version 12 is perfectly usable. It offers a good amount of customizations to tweak it further, and it wouldn't take long to get the hang of the interface. Unlike MIUI on Xiaomi phones or FunTouch OS on Vivo phones, you don't get ads and unwanted notifications on this phone, which is a relief. Even better, you can also expect future Android updates for a couple of years for this handset. The battery backup on this phone is pretty decent. The handset has a 5,000mAh battery that easily lasts for a day and a half of moderate use. It supports 33W fast-charging and the company provides a 33W fast-charger in the box. The charging times aren't remotely as fast as some of the phones that support 65W or 80W fast-charging. The Nord CE 2 Lite takes about 75 minutes to charge fully, which is reasonably fast but not spectacular.
Below par camera quality, no ultra-wide camera
Photography isn't this phone's forte, and the issue starts right from the choice of cameras. The spec-sheet does say that it has three cameras at the back, and you get a combination of a 64MP primary camera, 2MP macro camera and 2MP depth sensor. The last two simply make up the numbers and there's no ultra-wide camera either. To make matters worse, the main camera isn't the best around in the segment, and isn't helped by the sub-par processing hardware either. When shooting outdoors in good lighting, the photos do come out well with lively colors and good dynamic range. The colors feel slightly over-saturated and not exactly natural. Some may actually like it that way as the photos look more vivid. When shooting from close quarters (not macro close) or indoors, the captured images look quite soft and low on detail. As the light drops further, the output gets worse with the camera even struggling to focus correctly at times. Night Mode does produce decent results but a tad brighter than ideal. Macro camera results are barely passable. You get 2x and 4x zoom options in the camera app but they are totally digital zoom. 2x zoom shots in good lighting are very much usable as long as you resize and use them, but don't expect miracles as there is neither a telephoto camera nor optical image stabilization here. Avoid 4x zoom. The 16MP selfie camera does a reasonable job. One major drawback here is that the phone can record videos only up to 1080p (Full-HD) resolution. That applies to the rear and front cameras both. They simply cannot do 4K video recording which many phones in this budget can.
Price, verdict, alternatives
The most inexpensive OnePlus phone doesn't offer anything special
The OnePlus Nord CE 2 Lite starts at Rs. 19,999 for the 6GB RAM variant, and the 8GB RAM variant is Rs. 2,000 more expensive. While it is by far the cheapest OnePlus phone around, I cannot think of a strong enough reason to recommend it when the competition offers better options. One argument can be that you have access to OxygenOS under Rs. 20,000, one of the key selling points of OnePlus phones. But the irony being, OxygenOS 12 itself doesn't look or feel like OxygenOS that people have grown to like. Now let's look at some of its prime competitors and what they have to offer. The Realme 9 Pro is a like for like alternative running Snapdragon 695 that sells for a thousand or two cheaper, and it has an 8MP ultra-wide camera too. Rest of the specifications are the same as the Nord CE 2 Lite. What's more, Realme UI isn't too different from the current iteration of OxygenOS, and if anything, it is marginally better. The Xiaomi duo of Redmi Note 11 Pro+ 5G and POCO X4 Pro pose an even bigger threat under Rs. 20,000. They flaunt AMOLED displays with 120Hz refresh rate in addition to ultra-wide cameras. The former even has a 108MP primary camera. Though their battery capacities are similar to this Nord phone, they offer faster charging and can be juiced up fully in about 45 minutes. Taking into consideration all these factors, the OnePlus Nord CE 2 Lite is hard to recommend.
OnePlus Nord CE 2 Lite 5G review: In a nutshell
Review:
OnePlus seems to have spread itself too thin with the Nord CE 2 Lite to break the Rs. 20,000 price barrier. It neither offers anything special nor great value.
Good Stuff:
Decent LCD display with 120Hz refresh rate
Android 12 with more updates in the future
Bad Stuff:
Below par camera performance; no ultra-wide camera
Side mounted fingerprint scanner is temperamental
OxygenOS 12 barely feels like OxygenOS
Competition has far better options in the segment