OnePlus Nord CE 3 Lite review: Better camera, nothing else
OnePlus Nord CE 3 Lite review: Better camera, nothing else
May 16, 2023, 11:04 am
9 min read
OnePlus started the year with the launch of the fantastic OnePlus 11 5G, arguably their best phone in years. A couple of months later, the company has jumped straight to the other end of the spectrum, which happens to be a Nord phone with too many suffixes. While we liked the Nord and Nord 2 phones as they were good additions to the company's midrange portfolio, we weren't impressed with those with a CE suffix, and even less with those with Lite added after it. After we reviewed the OnePlus Nord CE 2 Lite 5G last year, we thought it was the weakest offering from the company. Yes, it was also their most inexpensive, yet did not offer good value for money, as it was too generic and didn't feel like a OnePlus phone at all. Its successor, the Nord CE 3 Lite 5G has now arrived at a similar price point. OnePlus had a full year to learn about what ailed the CE 2 Lite and fix it. But have they done enough to make the Nord CE 3 Lite a viable option under Rs. 20,000? Let's find out.
Polished design, new color variant; average 120Hz LCD display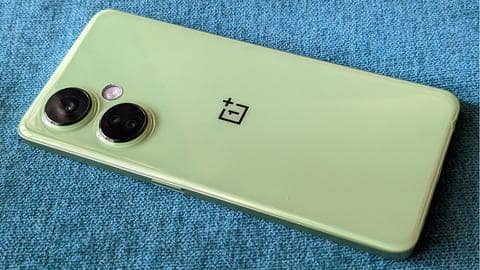 The Nord CE 3 Lite design is a little different from its predecessor. This phone too is primarily made of plastic but the finish is good and so is the build quality. You get a matte finish on the frame but they have gone full glossy with the back panel this time, especially on the Pastel Lime variant we received for review. It does attract a few smudge marks but they aren't overly conspicuous in this color shade. There are no rough edges here which is good to see on a budget phone. But the chin is still prominent; I am talking about the thick bottom bezel below the display. The in-display cutout for the front camera has shifted from the top left to the top center. The bottom edge has a speaker, microphone, USB-C charging port and a 3.5mm headphone jack. The volume rocker as well as the SIM+microSD card tray are located along the left edge while the power button can be found on the right side. There is a side-mounted fingerprint scanner on top of the power button, and it works much better than its predecessor. The placement of a volume rocker and the power button is spot on and you don't have to stretch your fingers much to access them. The display on the Nord CE 3 Lite has grown larger than before but not necessarily better. OnePlus has opted for a 6.72-inch Full HD+ IPS LCD screen with a 120Hz refresh rate. The screen quality is decent, and you get Vivid and Natural color profiles to choose from along with manual color temperature adjustment. Vivid makes the colors a bit too vibrant, while Natural makes them dull. We still suggest using the Natural profile and pushing the color temperature slider toward the warmer side for best results.
Still powered by a Snapdragon 695 chip as its predecessor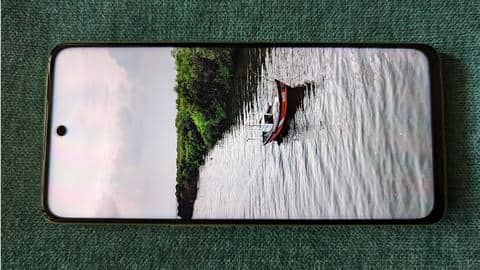 There's hardly any change here as the OnePlus Nord CE 3 Lite 5G uses the same processing hardware as the Nord CE 2 Lite. It continues to be powered by a modest Qualcomm Snapdragon 695 5G chip that can be found in several budget 5G phones in the Rs. 15,000 to Rs. 20,000 range. The only noticeable change comes in the internal storage capacity. You get two variants of the phone, both with 8GB RAM, and you now get a choice between 128GB and 256GB of UFS 2.2 storage. If that's not enough, you also get a microSD card slot on this phone to expand the storage further. The phone is reasonably powerful for general usage but not meant for serious gaming. In the real-world scenario, things were smooth in day-to-day tasks like chatting, browsing, watching videos, using popular social media apps, switching between multiple apps and even when clicking photos. You can do a bit of gaming at medium to low settings depending on the game. The phone barely heats up during normal use. This time you get two speakers - one on the bottom edge and one behind the earpiece, and they produce a fairly loud sound output for casual listening. The 3.5mm headphone jack has been retained, but strangely the Bluetooth version has been downgraded from 5.2 to 5.1 on this phone. Not that it has a huge bearing on the sound quality, but it's hard to explain that move. The call quality and reception were fine on the Nord CE 3 Lite 5G.
Android 13, good battery backup, slow charging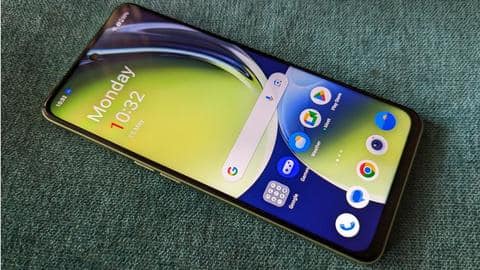 The OnePlus Nord CE 2 Lite runs the latest Android 13 with OxygenOS 13.1. A lot has been said and written about OxygenOS 13 since its arrival, and I have ranted enough about it too in prior OnePlus phone reviews. I don't wish to crib again. All I would say is that OxygenOS 13 is nothing like the old OxygenOS and very much like ColorOS that you get on OPPO and Realme phones. It is what it is-accept it or ignore it. More importantly, it is perfectly usable. OxygenOS 13 offers a good amount of customizations to tweak it further, and it wouldn't take long to get the hang of the interface. Even better, you don't get ads and unwanted notifications on this phone, which is a relief. And the best part, you can expect future Android updates for a couple of years for this smartphone. The battery backup on the OnePlus Nord CE 3 Lite is pretty decent. The phone has a 5,000mAh battery that easily lasts for a day and a half of moderate use, and even two days if your usage isn't on the heavier side. The charging capacity has more than doubled in theory with the phone now supporting 67W SuperVOOC charging as compared to 33W on the Nord CE 2 Lite. The company bundles an 80W fast charger with this phone, but ironically the charging speeds haven't seen a significant improvement. They are nowhere close to other OnePlus phones that support 65W, 67W or 80W fast charging. The company is supposed to fix this in an upcoming firmware update, but at the time of writing, the Nord CE 3 Lite took about 70 minutes to charge fully using the bundled charger, which is average at best. The update is expected to drop the charging time by around 20 minutes at least.
Good main camera in ample lighting, no ultra-wide camera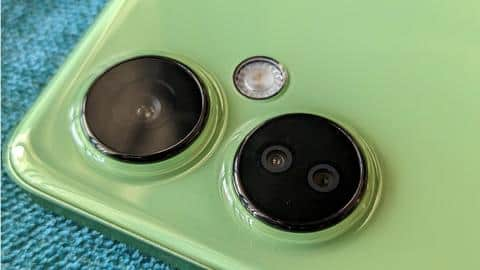 Photography wasn't a strong suit of the Nord CE 2 Lite, courtesy of the choice of cameras there. To address that, the company has replaced the 64MP primary camera with a 108MP camera on the Nord CE 3 Lite. A 2MP macro camera and a 2MP depth sensor continue to make up the marketing numbers without serving any great purpose. An ultra-wide camera remains absent here. The good news is the main camera is actually a huge improvement over the one present on its predecessor. When shooting outdoors in good lighting, the photos come out quite well with lively colors and good dynamic range. The colors feel slightly saturated but some may actually like it that way as the photos look more Instagram-ready. There is a surprisingly good amount of detail in shots of well-lit subjects. As the light starts to drop, the details drop faster and the aggressive noise reduction algorithm tends to soften the images up a bit too much. Night Mode does brighten up things but the results aren't impressive. The 2MP macro camera does what a 2MP camera does and the results are barely passable. You get a 3X zoom option in the camera app but it is digital zoom. There is no 2X zoom toggle and you have to manually adjust it to 2X if interested. Captured shots using up to 3X zoom in good lighting are very much usable but keep your expectations in check, and avoid going beyond 3X. Zoomed shots in low light are generally poor. The 16MP selfie camera does a decent job. Just like its predecessor, the Nord CE 3 Lite can record videos only up to 1080p resolution at 30fps. That applies to the rear and front cameras both. Slo-mo videos can be recorded in 720p resolution at 120fps. There is no 4K video recording option here, which is not surprising given the modest processing power at its disposal.
More of the same barring camera after a full year
The OnePlus Nord CE 3 Lite 5G starts at Rs. 19,999 for the 128GB storage variant, and the 256GB variant can be purchased for Rs. 2,000 more. While the pricing is not bad, it doesn't make a strong enough case for itself as compared to the competition despite the 108MP camera. Even OxygenOS isn't a strong enough reason anymore to buy this phone. That's been the case for over a year now since the arrival of OxygenOS 12. Now let's look at some of the options you get under Rs. 20,000 that will compete hard with the Nord CE 3 Lite 5G. The first option that comes to mind is the iQOO Z7 5G which is powered by a more powerful MediaTek Dimensity 920 SoC and also flaunts an AMOLED display. That too lacks an ultra-wide camera, and while the primary camera has 64 megapixels, it has optical image stabilization (OIS) which is a great feature to have in this budget. The other option is the Motorola G82 5G that again offers a pOLED display, and one that supports 10-bit color. In addition, you get a 50MP primary camera with OIS and there's also an 8MP ultra-wide camera here. This phone is powered by the same Snapdragon 695 SoC that is found in the Nord CE 3 Lite 5G. OnePlus had a full year to equip this phone with a lot more than a 108MP camera, but they didn't. As a result, the competition is still ahead of it.