CFMoto Cyber Concept e-scooter, with a range of 130km, revealed
CFMoto Cyber Concept e-scooter, with a range of 130km, revealed
Dec 29, 2020, 11:22 am
2 min read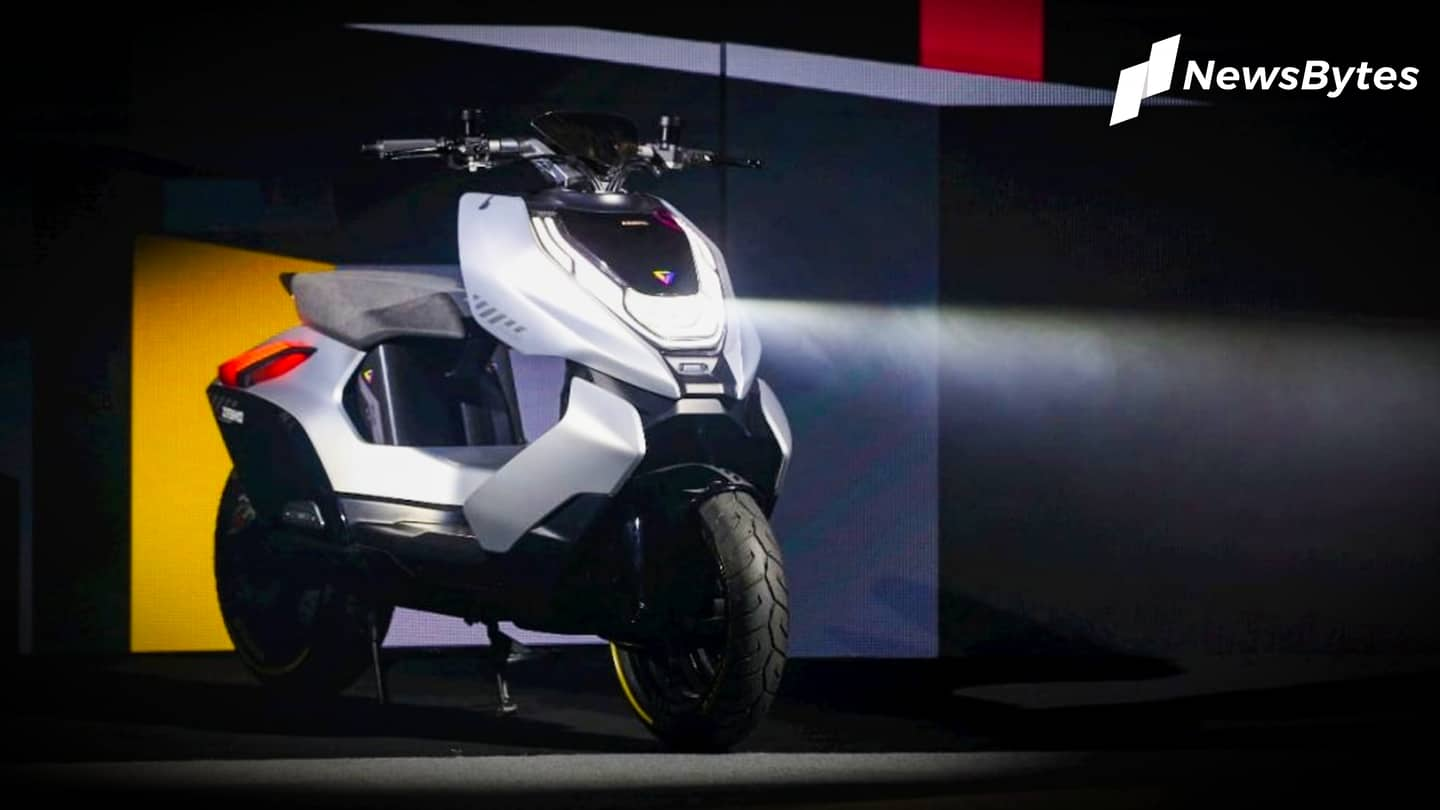 CFMoto has revealed Cyber Concept as its first electric scooter. It should go into production next year for the Chinese market. The vehicle comes with features like voice control and a 360-degree collision warning system. It is powered by a "Cobra" powertrain which offers a range of around 130km and an impressive top-speed of 110km/h. Here's our roundup.
CFMoto Cyber Concept: At a glance
The CFMoto Cyber Concept has a futuristic design, featuring a headlamp-mounted apron, a single seat, and taillights on both sides of the body. There is also ample legroom for the rider. The vehicle packs a GPS-enabled instrument console with smartphone connectivity and offers features like remote diagnostics, voice control, as well as a key-less system for remote locking/unlocking.
The Cyber Concept is powered by a "Cobra" powertrain that comprises an IP67-certified, water-cooled, electric motor and a 4kWh Lithium-ion battery. The setup makes 13.41hp/213Nm. The battery can be charged up to 80% in 30 minutes and is capable of 2,500 charges (3,00,000km). The scooter delivers a range of 130km/charge, can sprint from 0-50km/h in 2.9 seconds, and has a top-speed of 110km/h.
Safety and suspension setup
The CFMoto Cyber Concept is equipped with Brembo disc brakes on both the front and the rear wheels, along with ABS, a 360-degree collision warning system, and a Bosch traction control system. Three riding modes, namely, Eco, Street, and Sports, are also on offer. Meanwhile, to offer better control, the electric scooter comes with a CFMoto-developed variable damping suspension setup.
Prices to be announced in 2021
The pricing and availability details of CFMoto's electric scooter will be available at the time of its launch next year. However, the futuristic two-wheeler is unlikely to make its way to India anytime soon.