Google parent Alphabet to fire 12,000 employees; Sundar Pichai apologizes
Google parent Alphabet to fire 12,000 employees; Sundar Pichai apologizes
Jan 20, 2023, 05:39 pm
2 min read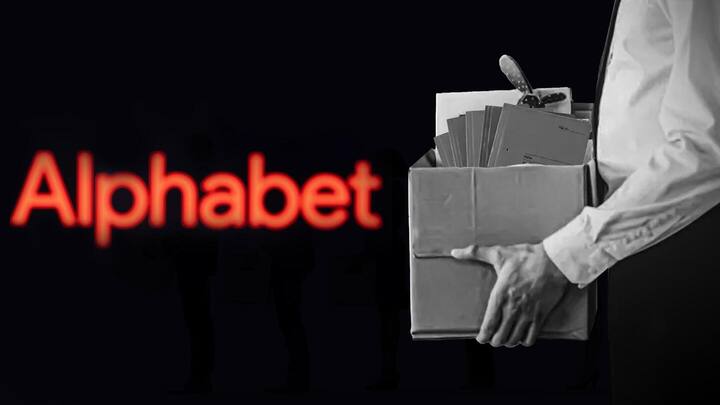 The layoff season in the technology sector refuses to go away. Google parent Alphabet Inc. has joined the list of tech giants to drop the axe on its employees. In a staff memo accessed by Reuters, Alphabet CEO Sundar Pichai announced that the company will fire about 12,000 staffers. The impact of the decision will be felt across the globe.
Why does this story matter?
Macroeconomic uncertainties have forced most tech giants to lay off employees. Google was one of the few left among the big tech to take that drastic step. Well, at least until now.
The company's stock has not shown any improvement in 2023 even as its peers enjoy a fruitful start to the year. It remains to be seen how investors react to headcount reduction.
Teams across the company will be affected
Alphabet's decision will affect 6% of its global workforce. Teams across the company, including recruiting, some corporate functions, products, and engineering, won't be spared. The tech giant has already emailed affected employees. US staff will feel the impact of the decision immediately, while it will take longer in other countries due to local employment laws and practices.
Alphabet increased its headcount rapidly in recent years
In an email to employees, Pichai said that the company hired rapidly in recent years "for a different economic reality than the one we face today." In the September quarter alone, the company added 12,765 employees. According to Morgan Stanley, Alphabet hired over 63,000 staffers since the pandemic began. "I take full responsibility for the decisions that led us here," Pichai added.
Investors have been telling the company to reduce its workforce
Analysts have expected Alphabet to reduce its headcount. It was assumed that once the company's fourth-quarter results come out in February, there will be a call from investors to cut jobs. Last year, billionaire and activist hedge fund manager Christopher Hohn asked Alphabet to cut down Google's bloated workforce. It seems that the company has succumbed to investor pressure.
Employees will get 6 months healthcare, immigration support, and more
Pichai stated that the company will support employees as they look for other opportunities. In the US, Alphabet will pay employees during the full notice period. Employees will be offered a severance package starting at 16 weeks of salary along with two weeks for every year at Google. They will also get six months of healthcare, job placement services, and immigration support.