HDFC Q3 results: Profit jumps 19% to Rs. 12,735 crore
HDFC Q3 results: Profit jumps 19% to Rs. 12,735 crore
Jan 16, 2023, 01:42 pm
2 min read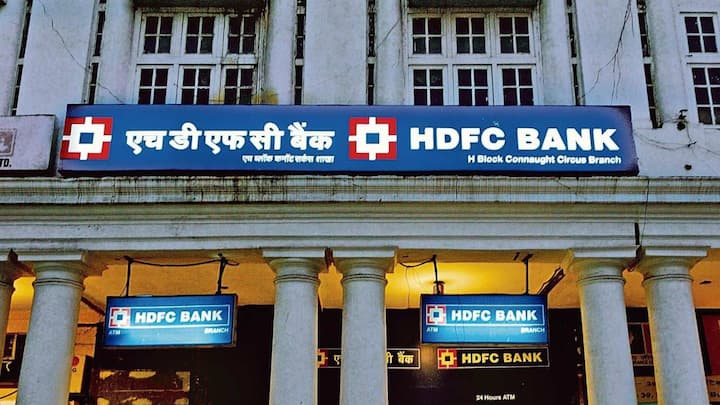 HDFC Bank has announced its financial results for the current fiscal year's third quarter. The company's consolidated net profit saw an 18.99% increase year-on-year to Rs. 12,735.43 crore in the quarter that ended December 31, 2022. In the same quarter in 2021, the banking firm recorded a profit of Rs. 10,615.77 crore.
The company recorded a total income of Rs. 54,123 crore
HDFC Bank recorded a total income of Rs. 54,122.84 crore. Compared to the previous quarter and the same period last year, the consolidated income has increased by Rs. 4,940.74 crore and Rs. 10,757.88 crore, respectively. The Q3 expenditure was Rs. 33,942.65 crore, which included Rs. 5,277.53 crore for employee benefits.
EBITDA has jumped by 18.6% from last December
EBITDA or earnings before interest, taxes, depreciation, and amortization is a major indicator of a company's financial performance. It is used to compare profitability among companies. In Q3, HDFC Bank's EBITDA was calculated to Rs. 21,136.57 crore, up by 18.6% from Rs. 17,820.48 crore year-over-year.
Another metric used to assess a company's profitability is EPS or earnings per share. It is calculated by dividing net profit by the number of outstanding shares of its common stock. In this quarter, HDFC Bank's EPS has increased to Rs. 22.78 from Rs. 19.1 same time last year. In the previous quarter of the current financial year, the EPS stood at Rs. 20.01.
How has the stock performed over the last 12 months?
The 52-week high of HDFC Bank was Rs. 1,721.85 on April 4, 2022, while the 52-week low was Rs. 1,271.75 on June 17, 2022. Yesterday, the stock ended 6.6 points in red at Rs. 1,594.25 a piece. It has returned -0.61% in the past month and 12.44% over the last 12 months.
Key Trailing 12 Months metrics of HDFC Bank
'Trailing 12 months' (TTM) refers to the company's data from the last 12 consecutive months. TTM values are produced for a variety of metrics. As per HDFC Bank's data, its EPS (TTM) is 75.61, Price Earnings (PE) is 21.17, Price to Book Value (PB) is 3.51, and Return on Equity (ROE) is 16.57.
How was HDFC Bank's performance in comparison to its peers?
In Q2, ICICI Bank's income was Rs. 26,033.04 crore and profit after tax (PAT) was Rs. 7,557.84 crore versus HDFC Bank's Q3 total income and PAT of Rs. 42,707.77 crore and Rs. 12,259.49 crore, respectively. Axis Bank and IndusInd Bank's total income (Q2) stood at Rs. 20,238.93 crore and Rs. 8,708.03 crore, respectively, while PAT was Rs. 5,329.77 crore and Rs. 1,786.72 crore, respectively.