#CareerBytes: Everything about Class-12 Economics paper pattern, new marking scheme
#CareerBytes: Everything about Class-12 Economics paper pattern, new marking scheme
Written by
Ramya Patelkhana
Jan 15, 2020, 04:10 pm
2 min read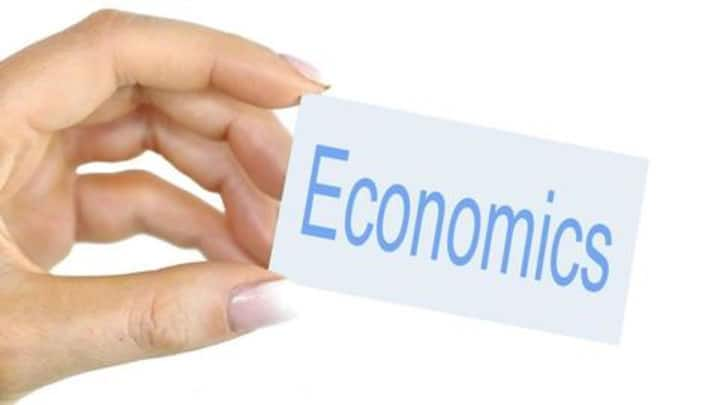 The 2020 CBSE Class-12 board examinations are set to commence from February 15 and go on till March 30. Economics is a core subject for Class-12 students belonging to the commerce stream. The CBSE has introduced a few changes to the pattern and marking scheme for Class-12 Economics from this year. Here's everything to know about the latest Class-12 Economics syllabus and pattern.
Some changes to board exam papers introduced by CBSE
This year, CBSE has introduced some changes to the exam pattern/marking scheme for Class-12 papers. Some of the changes include reduction in the number of certain questions, more internal question choices, more objective-type questions, and the introduction of internal assessment for all subjects instead of just a few subjects. There will be more number of questions that are designed to test problem-solving/critical thinking abilities.
CBSE released latest marking scheme for Economics
CBSE had earlier released the new marking scheme and sample paper for the students who are going to appear for the 2020 Class-12 Economics board exam. These will help candidates to get a clear picture of the paper pattern and prepare accordingly for the exam.
Different units in Class-12 Economics syllabus and marks weightage
The Class-12 syllabus consists of three parts: Part A - Introductory Macroeconomics (with a weightage of 40 marks), Part B - Indian Economic Development (with 40 marks weightage), and Project Work (for 20 marks). The Introductory Macroeconomics consists of units like National Income (10 marks), Money and Banking (6 marks), Income determination (12 marks), Government Budget (6 marks), and Balance of Payment (6 marks).
Marks weightage of Part-B Indian Economic Development and Project Work
The second part of the Class-12 Economics syllabus, Part B - Indian Economic Development, consists of three units. They include Development Experience and Economic Reforms (12 marks), Current Challenges facing Indian Economy (22 marks), and Development Experience of India (6 marks). The third part of the syllabus is the Project Work, which carries 20 marks.
The new pattern of theory exam paper
The Class-12 Economics theory paper will have two sections for 80 marks: Section-A and Section-B, each containing 17 questions and carrying 40 marks. The paper comprises 20 one-mark MCQ/Objective-type questions, four Short Answer-I questions (3 marks each), six Short Answer-II questions (4 marks each), four Long Answer questions (6 marks each). There will be eight internal choices in questions of both Section-A and Section-B.