Bollywood divided over scrapping of Article 370: Who said what?
Bollywood divided over scrapping of Article 370: Who said what?
Aug 05, 2019, 04:29 pm
3 min read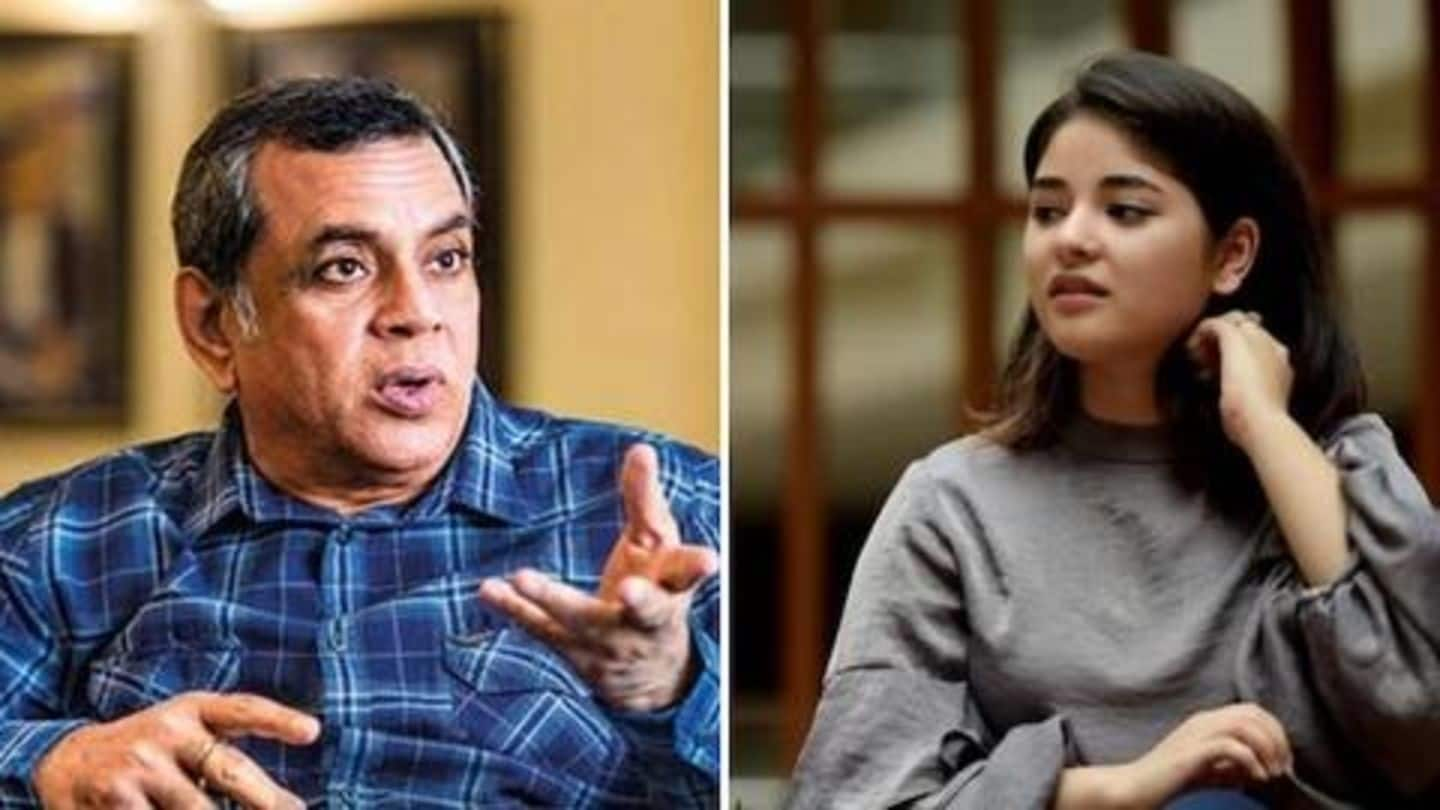 In a historic move, Prime Minister Narendra Modi-led Central government scrapped Article 370 of Indian Constitution today, thereby repealing the special status given to the state of Jammu and Kashmir. The announcement was made by Union Home Minister Amit Shah. Naturally, like the rest of the country, the entertainment industry also stood divided on the development. Here's how Bollywood celebrities reacted to the decision.
For the uninitiated, here's what Article 370 (now invalid) implied
Under Article 370 of the Indian Constitution (which has now been rendered invalid), the Centre was not allowed to implement laws in the state of J&K, without the approval of the state legislature. The Article further restricted the Centre from increasing/decreasing the state's borders, or declare a financial emergency. Only laws related to defense, foreign affairs, finance, and communications were allowed to be implemented.
Some support, some dissent: Bollywood seems divided, at best
As the decision was announced earlier this morning on the floor of the Rajya Sabha, members of the film fraternity took little time to express their reactions on the matter. While majority of the celebrities hailed the government's move, some members of Bollywood seemed unhappy.
Expected: Kangana, Bhandarkar, Paresh Rawal extended their support to government
A huge section of B-town came out in support of the Central government. These included actors and filmmakers like Kangana Ranaut, Madhur Bhandarkar, Paresh Rawal, Ashoke Pandit, and Anupam Kher. Kangana said, "Scrapping of article 370 was long due, it is a historic step in the direction of terrorism free nation." On the other hand, filmmaker Madhur Bhandarkar termed the move as "very brave."
Supporting the move, Pooja Bedi wished for "bustling, thriving Kashmir"
If we wish 2 C a terror free #Kashmir ,a bustling thriving Kashmir we can buyinvest in, that no longer financially
drains the rest of th country, this is clearly a step in that direction. 54% of jk revenue came from Central Grant's according to this report.#KashmirIntegrated pic.twitter.com/PITQKGY5CE

— Pooja Bedi (@poojabeditweets) August 5, 2019
Post today's announcement, Anupam Kher believes "Kashmir solution has begun"
Kashmir Solution has begun.🇮🇳

— Anupam Kher (@AnupamPKher) August 4, 2019
Bhandarkar hailed the "historic moment," applauded government for "brave move"
That was an incredibly bold move, pens Gul Panag
Meanwhile, some sections of Bollywood seem unhappy
Meanwhile, not everyone seemed happy with the government's decision. Actors, including the likes of Zaira Wasim (now retired), Sanjay Suri, Dia Mirza, and Gauahar Khan expressed their concerns over the matter, and wished for safety of Kashmiris. Zaira, who recently announced her decision to leave films, said," This too shall pass," while filmmaker Onir stressed that "We cannot have another era of violence."
Dia Mirza said her "thoughts are with #Kashmir"
Director Onir expressed concern over "entire state... under this uncertainty"
Anxiously waiting to know what's happening in #Kashmir . Can't imagine an entire state being put under this uncertainty. We cannot have another era of violence . Just hoping and praying ... this night of distress is over and clarity and peace would surface .#StandwithKashmir

— Onir (@IamOnir) August 5, 2019
'Dangal' star Zaira Wasim believes "This too shall pass"
"What the hell!" cries actress Gauahar Khan
How does the move change things in Jammu and Kashmir?
Notably, by abolishing Article 370, the Central government has put an end to the special/autonomy status of Jammu and Kashmir. This implies that the Centre is now free to implement laws in the state. Now an integral part of the Republic of India, J&K will function fully as per the Indian Constitution. The state also cannot use its flag any longer.
The presiding NDA government has played a gamble with the controversial announcement. Sensing that the move could lead to unrest in the state, heavy deployment of security forces have been made in the valley, tourists have been asked to go home, and various prominent political leaders, including two former Chief Ministers, have been put under house arrest. What happens next? Only time will tell.