Raju doesn't do whitewashing: Paresh Rawal on Sanjay Dutt's biopic
Raju doesn't do whitewashing: Paresh Rawal on Sanjay Dutt's biopic
Jun 05, 2018, 08:31 pm
3 min read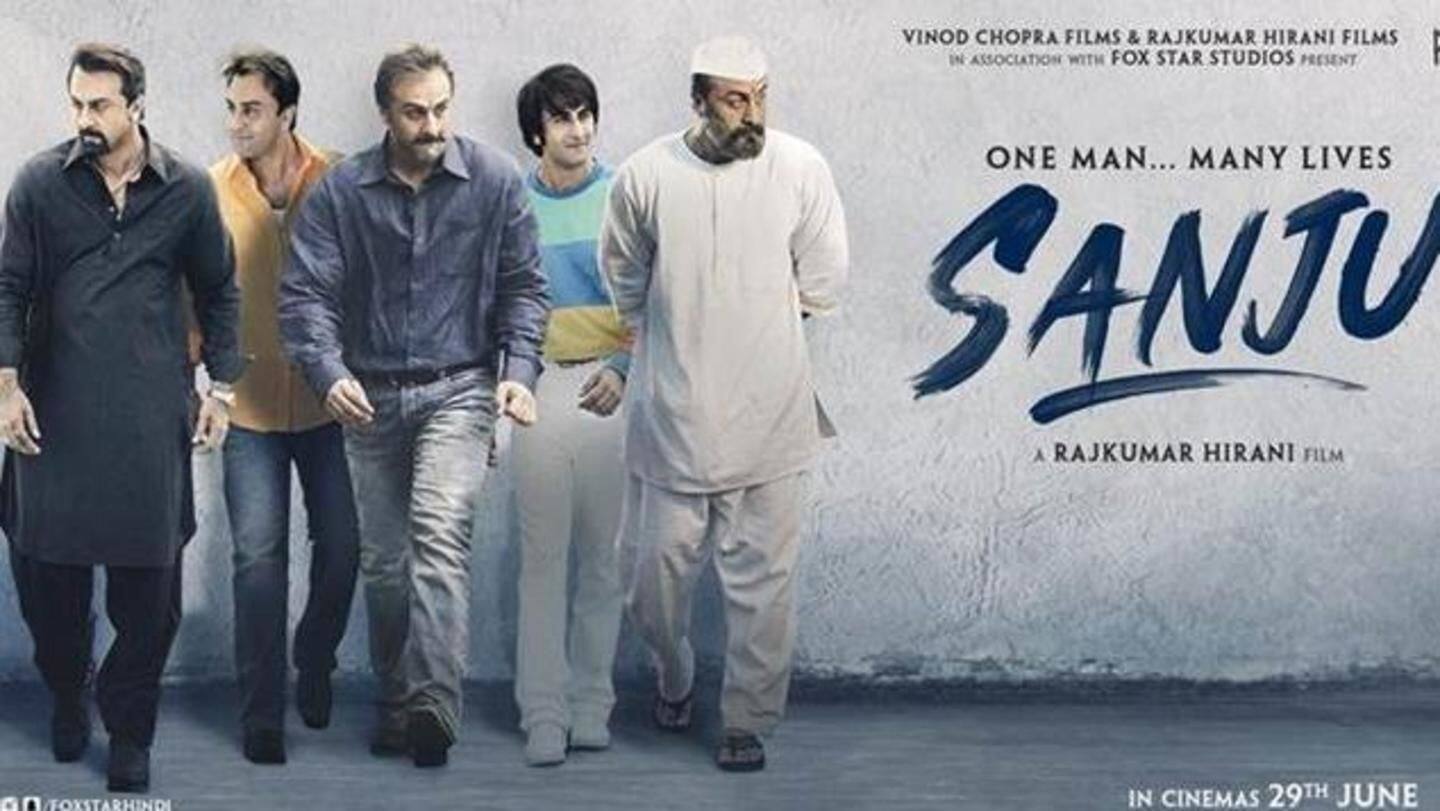 "Sanju", Rajkumar Hirani's ambitious biopic on one of Bollywood's most controversial stars, Sanjay Dutt, is a "warts and all" tale, according to Paresh Rawal. Rawal, who plays the role of Dutt's father, actor-politician Sunil Dutt, says the movie is not a sympathetic look at the actor's tumultuous life. "Raju (Hirani) doesn't do any whitewashing," the actor added. Here are more details.
Why sell lies when you are making biopic, says Rawal
"Why sell lies when you are making a biopic? A person should be presented as real and should not be glorified," Rawal said. "You can make a biopic on any interesting person but if it's not written well, then it won't be effective. It is very challenging to show a real-life character without fictionalizing it and yet retaining the drama element," he added.
Sanju is a father-son story: Rawal
To play Sunil Dutt was challenging yet alluring for Rawal as the actor didn't have a lot to fall back upon. "It is a father-son story. It is about a father's trauma, his wife is ill, his son is into drugs, he has to take care of his political career and has to get his two daughters married," says Rawal.
Always a fan of Sunil Dutt as producer, says Rawal
"I was always a fan of him (Sunil Dutt) as a producer and as a human being. The kind of socially-relevant films he made...were amazing," Rawal says. "Unlike Sanjay Dutt, he didn't have any typical mannerism. He was a normal human-being, his core thing was his honesty, he was a person-of-principles. As an artiste we had to get that truthfulness right onscreen," he added.
Sunil knew Sanjay is not a terrorist: Rawal
"He (Sunit Dutt) had to make sure to not let the family name get affected as both Dutt sahab and Nargis ji had done a lot for the country for years and... their son was being called a terrorist," Rawal said. "He was heartbroken but he chose to fight. He knew he (son) can make mistakes but he is not a terrorist," he adds.
'Sanju' film is going to release on June 29
"I have seen him (Sanjay) go through the trauma in 1994 because we were shooting together in Mauritius for 'Mahaanta'. He is a lovely guy, all heart... no malice. He is a friendly, carefree guy but sometimes we do make mistakes and get trapped," Rawal said. "Sanju" also features Manisha Koirala as Sanjay's mother Nargis. The film is scheduled to release on June 29.