SSR Case: Rhea Chakraborty bought 'ganja' for Rajput, says NCB
SSR Case: Rhea Chakraborty bought 'ganja' for Rajput, says NCB
Jul 13, 2022, 11:13 am
3 min read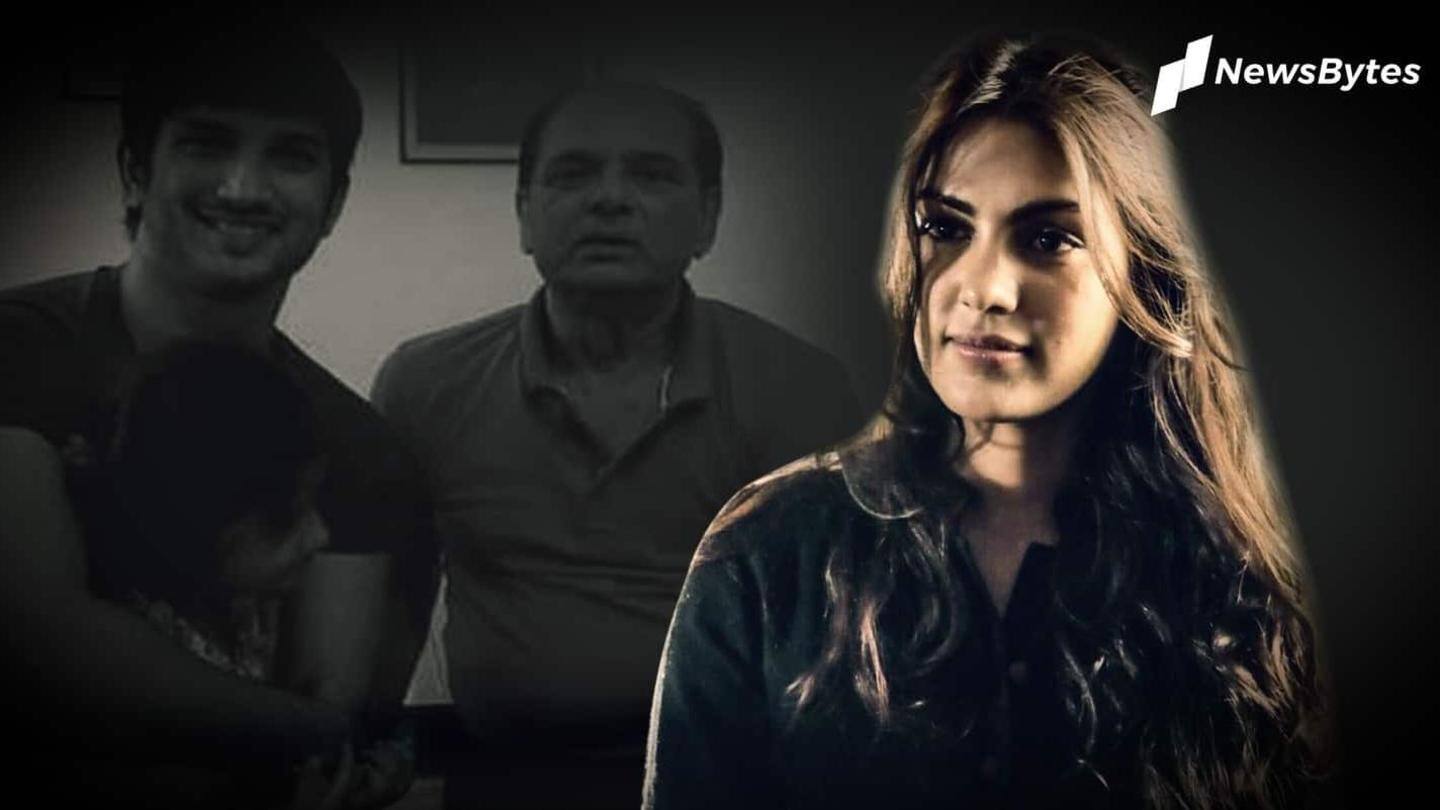 In the latest development in Sushant Singh Rajput's death case, the Narcotics Control Bureau (NCB) claimed his reported partner Rhea Chakraborty bought drugs for the late actor. If the 30-year-old is found guilty, she'll be looking at over 10 years imprisonment. Along with Chakraborty, her brother Showik and 33 others have been accused. Filed last month, the draft charge-sheet details became available on Tuesday.
Chakraborty, other accused 'entered into criminal conspiracy'
As per the draft charges, Chakraborty and all other accused "entered into criminal conspiracy between March 2020 and December 2020 with each other or in groups." The charge-sheet further said the prohibited substances were "procured, purchased, sold, and distributed in high society and Bollywood." As per NCB, Chakraborty received several ganja deliveries from other accused like Samuel Miranda, Showik, and Dipesh Sawant, among others.
Allegedly, Showik was 'in constant touch with drug peddlers'
Alongside financing and supplying drugs to the deceased, the accused allegedly "consumed ganja, charas, cocaine, and other narcotic drugs and psychotropic substances." To recall, a few videos of the alleged couple earlier surfaced on social media that showed Rajput in an inebriated state. The draft charges also said Showik was "in constant touch with drug peddlers and had received many deliveries from the co-accused."
NCB has booked accused under multiple charges
In accordance with the NCB's stringent laws, the accused have been booked under multiple provisions of the NDPS Act. They include Sections 27 and 27A (financing illicit traffic and harboring offenders), 28 (punishment for attempts to commit offenses), and 29, which refers to being a participant in a criminal conspiracy. However, Chakraborty or anyone from Rajput's family is yet to comment on these developments.
Chakraborty was arrested in September 2020
The Raabta actor's mysterious death in June 2020 rocked the nation and opened a can of worms. Chakraborty was among the first people from Rajput's close circle to have been questioned and his family accused her of playing a role in his death. Once the NCB stepped in and started probing the case from a drug angle, Chakraborty was eventually arrested in September 2020.
Serious charges leveled against Siddharth Pithani, too
Siddharth Pithani, Rajput's former flatmate, was one of the first people to have found the deceased. Pithani used "Rajput's Kotak app [and] procured weed or ganja and other drugs from his bank account as puja samagri and thereby aided and abetted Sushant to extreme drug addiction," said the NCB. Notably, he was arrested by the NCB in May 2021 and granted bail last week.