Not litchi, asbestos behind AES deaths in Bihar, says study
Not litchi, asbestos behind AES deaths in Bihar, says study
Jun 29, 2019, 06:40 pm
3 min read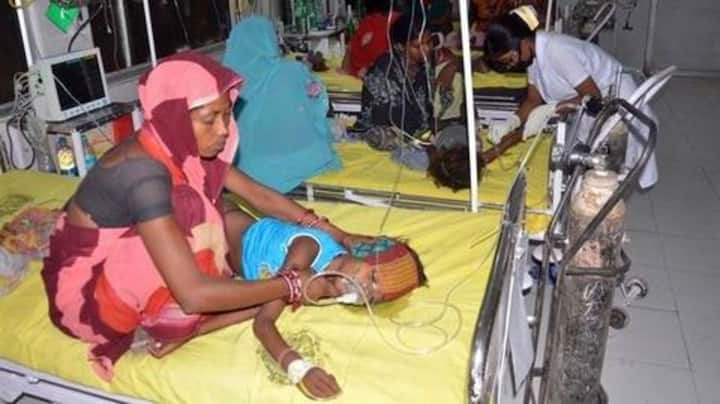 As a suspected Acute Encephalitis Syndrome outbreak resulted in 150 children's deaths in Bihar, the central and state government are trying to determine the exact cause of the deaths. While some claimed the deaths are hypoglycemia-related, others said the deaths were caused by litchis. Meanwhile, a team of doctors has released an independent report, claiming the deaths were caused by something else altogether: asbestos.
First, let's understand what is Acute Encephalitis Syndrome
For decades, Bihar's Muzaffarpur district and its adjoining regions have witnessed seasonal deaths of children each year. Acute Encephalitis Syndrome (AES)- locally known as Chamki Bukhar- is cited as the reason. AES is a severe case of viral encephalitis, characterized by inflammation of the brain. Symptoms include high fever, headache, vomiting, delirium, seizures, etc. Commonly, it is caused by the Japanese encephalitis virus (JEV).
Team of doctors visited homes of children who died
According to NDTV, the independent study was conducted by a group of doctors, including those from All India Institute of Medical Sciences (AIIMS), who are treating the children admitted to the Sri Krishna Medical College Hospital in Muzaffarpur district, the epicenter of the outbreak. The team visited the homes of many of the children who died in the past few weeks.
Parents don't receive mandatory ration, ORS: Study head
Dr. Harjeet Singh Bhatti, who is leading the team, said, "Besides issues like too much heat and malnutrition, we found that most of those who died were living in asbestos sheet home where the temperature in the night too doesn't go down." Dr. Bhatti added most parents said they don't receive ration or ORS packets, which are supposed to be distributed mandatorily from March.
What's asbestos and what are its effects?
Asbestos is a group of six naturally occurring fibrous minerals, which can lead to several cancers and diseases. Asbestos dust can be inhaled or ingested by accident, which can lead to inflammation, scarring and even genetic damage over decades, making it highly toxic.
Most children not vaccinated against Japanese encephalitis: Dr. Bhatti
Additionally, the team also found that most children in affected areas weren't vaccinated against Japanese encephalitis, NDTV reported. It was also found that most affected children had a metabolic disorder relating to mitochondrial dysfunction. This resulted in multi-organ failure and high levels of toxic ammonia, causing death, the report added. The team also excluded litchi as a possible reason behind deaths.
Study team points out failures at government hospitals
The doctors, however, highlighted the failures of government hospitals. SKMCH has four doctors and three nurses checking on over 500 patients that show up at the out-patients department (OPD) every day, NDTV reported. The team also added that most homes they visited didn't have access to safe drinking water and had poor hygiene, which leaves undernourished children more susceptible to encephalitis.
NFHS report: 280 Muzaffarpur families of 289 studied BPL
An earlier socio-economic survey covering 289 Muzaffarpur families found 280 families were living below the poverty line. Nearly half of Muzaffarpur's children under five are stunted, almost 60% are anemic, and over 40% underweight, a National Family Health Survey (NFHS)-4 stated.