7th Pay Commission recommendations: What has the Cabinet changed?
7th Pay Commission recommendations: What has the Cabinet changed?
Written by
Anupama Vijayakumar
Jun 29, 2017, 08:49 am
2 min read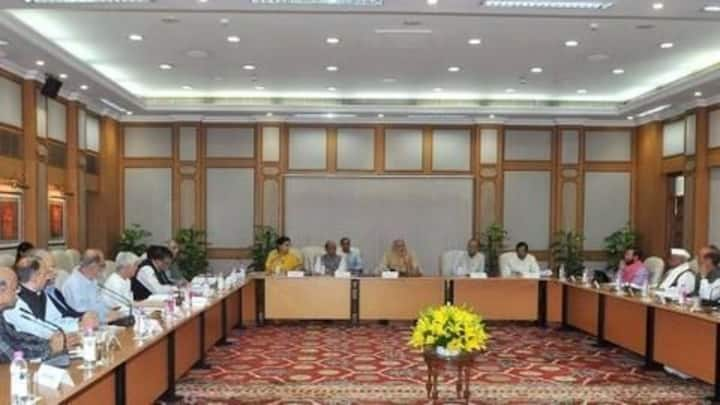 Benefiting over 48 lakh central government employees, the Cabinet approved the Central Pay Commission's (CPC) recommendations after introducing 34 changes to it. New changes are estimated to cost the government Rs. 30,748 crore annually against Rs. 29,300 crore estimated by the allowances committee. Government further decided to retain 12 out of 53 allowances recommended for abolition. The changes will be effective from July 1.
What is the Pay Commission?
Pay Commissions are set up by the centre on an ad hoc basis, to recommend changes to the salary structures of central government employees. The seventh pay commission headed by Justice A K Mathur was set up in 2013, and focused on pensions and allowances.
HRA currently stands at 30%, 20% and 10% for X (50,00,000-plus population), Y (population between 5,00,000-50,00,000) and Z categories (below 5,00,000). CPC had recommended to reduce HRA to 24%, 16% and 8% of floor rate for the same categories. Union finance minister Arun Jaitley conveyed that "HRA will not be less than Rs. 5400, Rs. 3600 and Rs. 1800 for these categories"
Why were HRA rates increased?
Cabinet hiked HRA rates back to 30%, 20% and 10% of the minimum pay of Rs. 18,000 for X, Y and Z category cities, reduced HRA may be insufficient for lower level employees. "This will benefit more than 7.5 lakh employees," noted Jaitley.
Allowances for defence and security personnel
The Cabinet decided that ration allowances for defence forces will be directly transferred to their account. Monthly hardship allowance for Army personnel serving in Siachen was increased to Rs. 42,500 per month, a Rs. 11,000 increase from the figure recommended by the CPC. Monthly salaries of CRPF personnel serving in Naxal-hit areas were also hiked on the basis of a risk and hardship matrix.
Pre-existing allowances including Washing Allowance and Uniform Allowance have been subsumed under an annual dress allowance, which has been set at Rs. 5000, Rs. 10,000, Rs. 15,000 and Rs. 20,000 across four slabs. While the Cabinet decided to provide a higher Dress Allowance to the Special Protection Guard (SPG) personnel, nurses, in view of hygiene requirements, will be paid monthly.
Other changes made to CPC recommendations
While pensioner's medical allowance was doubled from Rs. 500 to Rs. 1000, education allowance for children has been increased to Rs. 2,250 from Rs. 1500. Hostel allowance was further raised to Rs. 6,750 from Rs. 4500.