ED arrests Delhi minister Satyendar Jain in money laundering case
ED arrests Delhi minister Satyendar Jain in money laundering case
Written by
Ramya Patelkhana
May 30, 2022, 08:48 pm
3 min read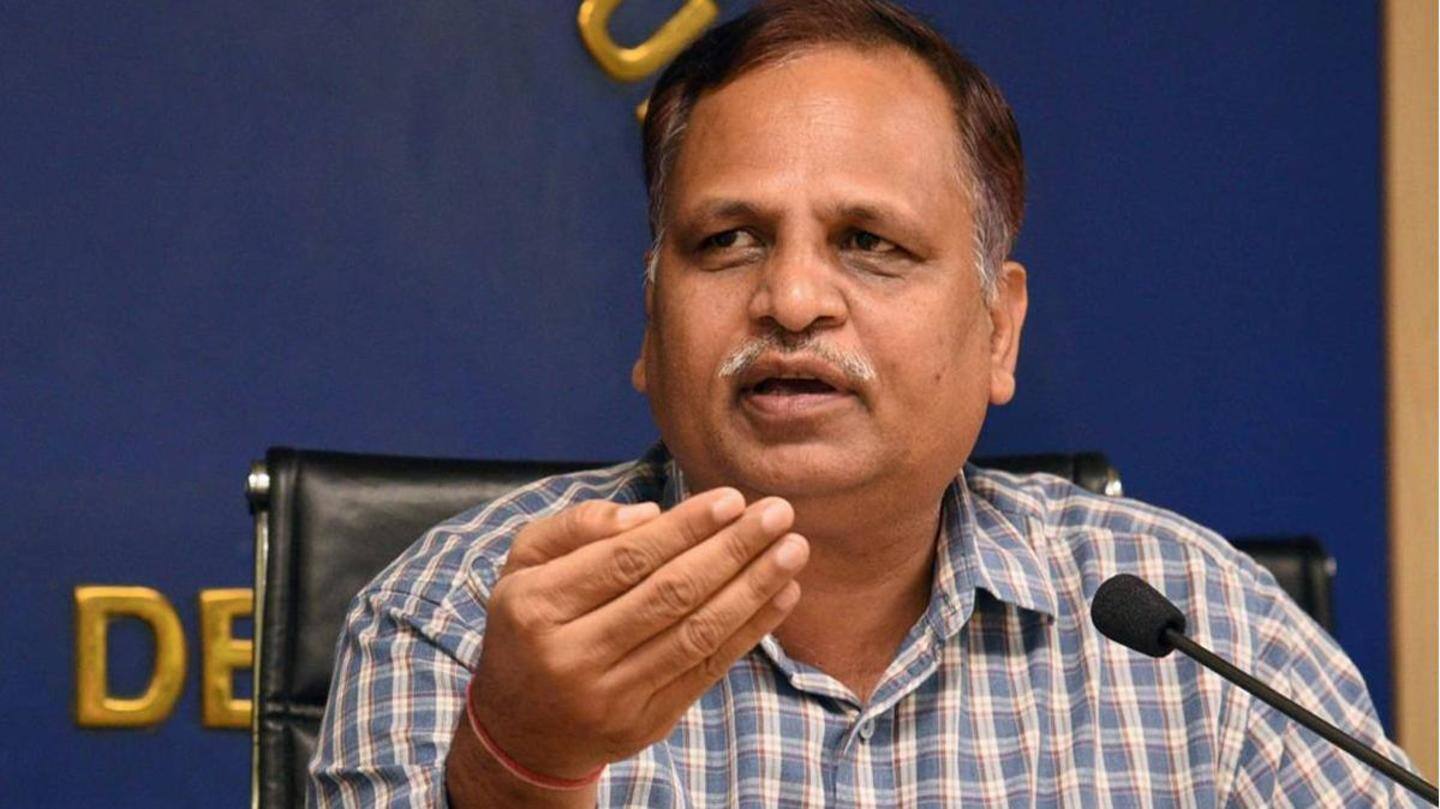 Delhi Health Minister Satyendar Jain was arrested by the Enforcement Directorate (ED) in a money laundering case on Monday, according to reports. The central investigative agency has arrested the Aam Aadmi Party (AAP) leader in connection with a case related to hawala transactions involving a Kolkata-based company, reported news agency ANI citing some ED officials. Here are more details.
ED attached Jain, family's assets worth Rs. 4.81cr: Report
Back in April, the ED provisionally attached assets worth Rs. 4.81 crore belonging to Jain and his family, reports said. As per the financial probe agency's investigations in the case, during 2015-16, when the AAP leader was a public servant, firms allegedly owned and controlled by him illegally received Rs. 4.81 crore through the hawala network from shell companies.
Details about the companies linked to Jain, relatives
The assets attached by the Enforcement Directorate in April under the Prevention of Money Laundering Act (PMLA) belong to firms reportedly linked to Jain and his family members—Swati Jain, Sushila Jain, and Indu Jain. Among these companies are Akinchan Developers Private Limited, Indo Metal Impex Private Limited, Paryas Infosolutions Private Limited, Manglayatan Projects Private Limited, and JJ Ideal Estate Private Limited.
Here's what ED said earlier about case
In April, the ED stated, "During 2015-16...companies beneficially owned and controlled by [Jain] received accommodation entries to the tune of Rs. 4.81 crore from shell companies against cash transferred to Kolkata-based entry operators through hawala route." "These amounts were utilized for direct purchase of land or for the repayment of loan taken for purchase of agricultural land in and around Delhi (sic)," it added.
ED had questioned Jain in 2018
To note, the ED had initiated the money laundering probe against Jain on the basis of an FIR filed by the Central Bureau of Investigation (CBI) against the AAP leader and others under several sections of the Indian Penal Code (IPC) and the Prevention of Corruption Act. Earlier in 2018, Jain was questioned in connection with this case by the financial probe agency.
Case against Jain 'completely fake,' says Manish Sisodia
Reacting to his colleague's arrest, Delhi's Deputy CM Manish Sisodia tweeted the case against Jain was "completely fake." He further claimed that Jain was detained because he is AAP's in charge of the upcoming Himachal Pradesh Assembly polls. "BJP is losing badly in Himachal. That is why Satyendar Jain has been arrested today so that he cannot go to Himachal," Sisodia wrote in Hindi.
Here's what Sisodia posted on Twitter
हिमाचल में भाजपा बुरी तरह से हार रही है। इसीलिए सत्येंद्र जैन को आज गिरफ़्तार किया गया है ताकि वो हिमाचल न जा सकें.
वे कुछ दिनों में छूट जाएँगे क्योंकि केस बिलकुल फ़र्ज़ी है. 2/2

— Manish Sisodia (@msisodia) May 30, 2022
Jain holds several portfolios in Delhi cabinet
Notably, besides holding the Health and Family Welfare portfolio in the Delhi cabinet, Jain currently serves as the Minister of Home, Power, Water, Public Works Department, Industries, Urban Development, Irrigation, and Flood Control in the Arvind Kejriwal-led AAP government in Delhi.