Double punishment if AAP leaders found guilty of violence: Kejriwal
Double punishment if AAP leaders found guilty of violence: Kejriwal
Written by
Siddhant Pandey
Feb 27, 2020, 09:16 pm
3 min read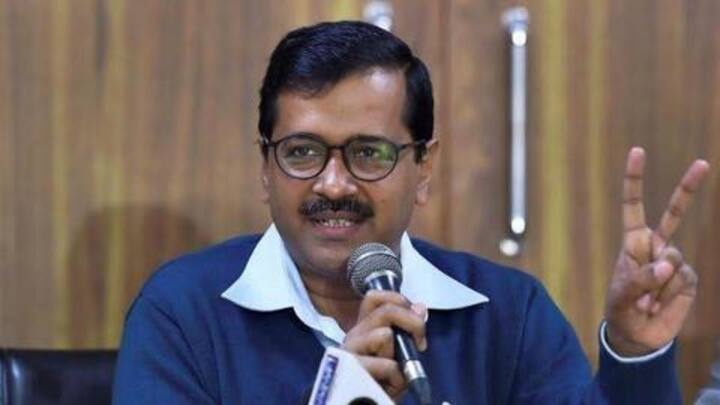 Delhi Chief Minister Arvind Kejriwal on Thursday said that any person found guilty in the Northeast Delhi violence will be punished. Kejriwal added that if the guilty are from his party, the Aam Aadmi Party (AAP), then they will be given double the punishment. The statement comes as AAP leader Tahir Hussain faces allegations of participating in the violence. Here are more details.
No politics on national security, says Kejriwal
Speaking at a press conference in Delhi on Thursday, the CM said, "Any person who is found guilty (of participating in the violence) should be given the stringent punishment." He added, "If any Aam Aadmi Party person is found guilty then that person should be given double the punishment. There should be no politics on the issue of national security."
Deceased IB officer's family blamed Hussain for inciting violence
After an Intelligence Bureau officer, Ankit Sharma, was found dead in a drain in Northeast Delhi's Chand Bagh amid communal violence, the deceased's family pointed fingers at AAP leader Tahir Hussain. Some locals alleged Hussain orchestrated the violence as rioters reportedly tossed stones and petrol bombs from the rooftop of his home. However, Hussain dismissed the allegations as false.
Mob broke into my house; launched attacks from roof: Hussain
Hussain said, "The news about me is false. Since Kapil Mishra's hate speech, the situation in Delhi has deteriorated, with stone-throwing and violence taking place. The same happened here (at his residence) the day before yesterday." Hussain alleged that a mob broke into his home and launched attacks from his rooftop. He said he informed the police, however, they only arrived "some hours later."
AAP leader Sanjay Singh defended Hussain
AAP's Sanjay Singh came to Hussain's defense saying that Hussain has already released his statement and has shared all details with the police. Singh also maintained that anyone guilty, regardless of religion or party affiliation, will be punished.
CAA protests triggered violence in Northeast Delhi on Sunday
The violence started Sunday in Delhi's Maujpur between protesters for and against the Citizenship Amendment Act. It continued in Bhajanpura, Jaffrabad, Gokulpuri, among other regions, killing 34 and injuring over 200 by Thursday. The violence reportedly witnessed stone pelting, arson, gun firing, etc. Homes, vehicles, schools, religious sites were vandalized. Accused of laxity and unprofessionalism, the police resorted to tear gas-shelling.
Kejriwal announced Rs. 10 lakh compensation for kin of deceased
Kejriwal on Thursday announced compensation for those affected by the violence. He announced Rs. 10 lakh for the family of those deceased and Rs. 5 lakh if the deceased was a minor. He also promised Rs. 5 lakh for those whose houses were damaged. Tenants whose belongings were looted were promised Rs. 1 lakh compensation, while the house owners were promised Rs. 4 lakh.
Rs. 25,000 compensation for lost rickshaws
People who lost animals in the violence will be given Rs. 5,000 for every animal lost. Those who lost rickshaws and e-rickshaws were promised Rs. 25,000 and Rs. 50,000 respectively. The Delhi government will also bear the medical expenses of those injured, Kejriwal said.