India reports 1,761 more COVID-19 cases, 127 deaths
India reports 1,761 more COVID-19 cases, 127 deaths
Written by
Manzoor-ul-Hassan
Mar 20, 2022, 11:58 am
2 min read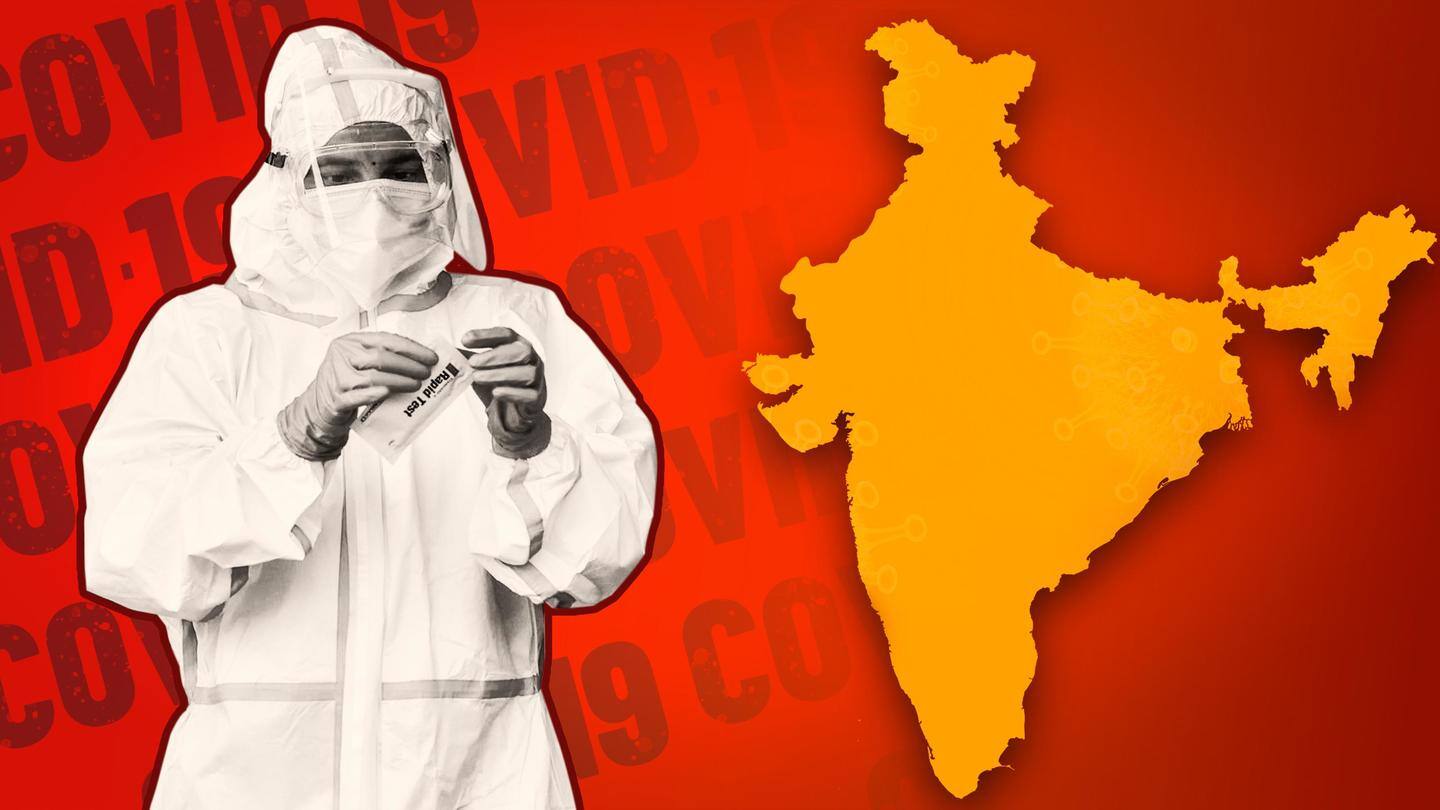 India on Sunday reported less than 2,000 new COVID-19 cases, the lowest in about 688 days. The active caseload in the country currently stands at 26,240, which accounts for 0.06% of the total cases. In the past 24 hours, a total of 1,761 new cases and 127 fatalities were reported. Meanwhile, India's COVID-19 recovery rate increased to 98.74%.
Why does this story matter?
India is witnessing a continuous fall in COVID-19 cases and reported fewer infections on Sunday than the day before.
Meanwhile, both active caseload and positivity rates are also continuing with their declining trend.
This comes after India witnessed a massive spurt in coronavirus infections in December-end and at the beginning of January.
The spike in cases—dubbed India's third wave—was attributed to the Omicron variant.
Over 3,196 patients recovered
According to data shared by the Union Health Ministry, India reported a total of 4,30,07,841, COVID-19 cases till Sunday morning, while the cumulative death count reached 5,16,479. With 3,196 fresh discharges, the number of total recoveries in the country climbed to 42,465,122. Both, the daily positivity rate and the weekly positivity rate were recorded at 0.41 %.
Kerala has most active cases
At 6,975, Kerala has the highest active COVID-19 caseload in India. On Sunday, the state reported 719 new cases and 118 coronavirus-related deaths--including 106 deaths declared as per appeal cases, which is the highest across the country in the last 24 hours. Significantly, Maharashtra reported less than 100 new cases after two years. Mumbai reported its lowest tally with just 29 cases.
Over 181 crore vaccine doses administered
As of Sunday, India has administered over 181.012 crore COVID-19 vaccine doses. Overall, over 82 crore people have been fully vaccinated, while more than 97.13 crore people have received one dose. On Sunday alone, India administered over 40,000 COVID-19 vaccine doses till 11:00 am, including over 30,000 second doses and more than 10,000 first doses, according to Co-WIN.
Over 2 crore 'precautionary' doses administered
Meanwhile, India has administered over 2.04 crore "precautionary" doses since January 10. On Saturday, over 2,500 healthcare/frontline workers and more than 8,300 elderly people were given the precautionary dose till 10:30 am.
Over 19 lakh 12-14 year olds registered for vaccination
On the fifth day of vaccination for 12-14 year olds, 3,799 vaccine doses were administered till 11 am, as per Co-WIN. On Friday, 2,15,195 children in the age group were administered the first dose of COVID -19 vaccine. India started vaccinating children of this age group on Wednesday and 19,07,839 children have registered for the vaccination so far.