Maharashtra bans car-pooling in non-transport vehicles over security concerns
Maharashtra bans car-pooling in non-transport vehicles over security concerns
Jan 25, 2023, 07:36 pm
3 min read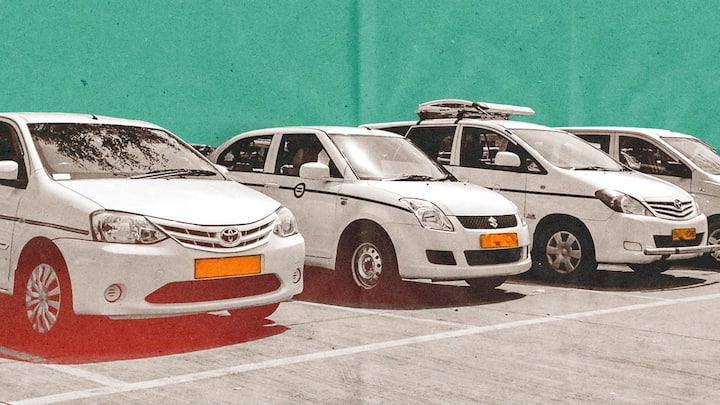 Citing passengers' security and safety, the government of Maharashtra has banned using non-transport vehicles for aggregation and car-pooling. Non-transport vehicles, including two, three, and four-wheelers, are banned (for aggregation and ride pooling) "in order to ensure road safety of the general public and passengers at large," news agency PTI quoted a Government Resolution (GR) from January 19 as saying.
Why does this story matter?
This move comes just a couple of weeks after the Bombay High Court pulled up bike-taxi aggregator Rapido on January 13 for operating without procuring a license from the Maharashtra state government and asked it to immediately suspend its services.
Since this, the company decided to move to the Supreme Court against the order from the HC.
Maharashtra government's concerns regarding non-transport vehicles
According to the GR, the use of non-transport vehicles for transportation (commercial vehicles) is rising significantly, which raises practical severe and security matters for commuters and might cause a serious threat to the road safety of the general public. The Maharashtra government also raised concerns regarding plying non-transport vehicles registered outside the state affecting the financial viability of the vehicles functioning on correct permits.
What are non-transport vehicles?
Presently, some aggregators provide app-based auto, car, and bike taxi services in major cities of the state. Some reportedly provide mobile application-based aggregator services for commuters using automobiles, particularly two-wheelers, which are registered as non-transport. Non-transport vehicles can be described as the ones with white number plates and aren't permitted to be used for commercial means.
Number of vehicles registered in non-transport category very large
"The number of vehicles registered in the non-transport category is very large, therefore the non-transport vehicles registered outside the state of Maharashtra may also be used for vehicle aggregation and may affect the economic viability of the vehicles operating on valid permits in the State of Maharashtra," reads the official GR as per media reports.
Maharashtra forms committee to study related issues
The resolution also points out that using vehicles registered privately for commercial use requires a detailed study, including the need to put forward terms and conditions, guidelines, and policy framework too. While the state government placed the ban, it has confirmed that a committee has been formed to analyze the problems related to the issue and provide recommendations.
Maharashtra has 9 lakh bike, 5 lakh auto-using customers: Rapido
Earlier, Rapido claimed that the state government's ban on ride-pooling vehicles and private aggregators would deprive millions of citizens of utilizing their rights to a reliable local transportation process. The company claimed that there are nearly 70,000 auto captains and 1,40,000 bike captains that they cater to. Rapido also alleged that the state has almost 9,00,000 bike and 5,00,000 auto-using customers, reported Hindustan Times.