Maneka Gandhi, WCD minster, claims she didn't know 'transgender'. Disturbing
Maneka Gandhi, WCD minster, claims she didn't know 'transgender'. Disturbing
Jul 31, 2018, 04:10 pm
3 min read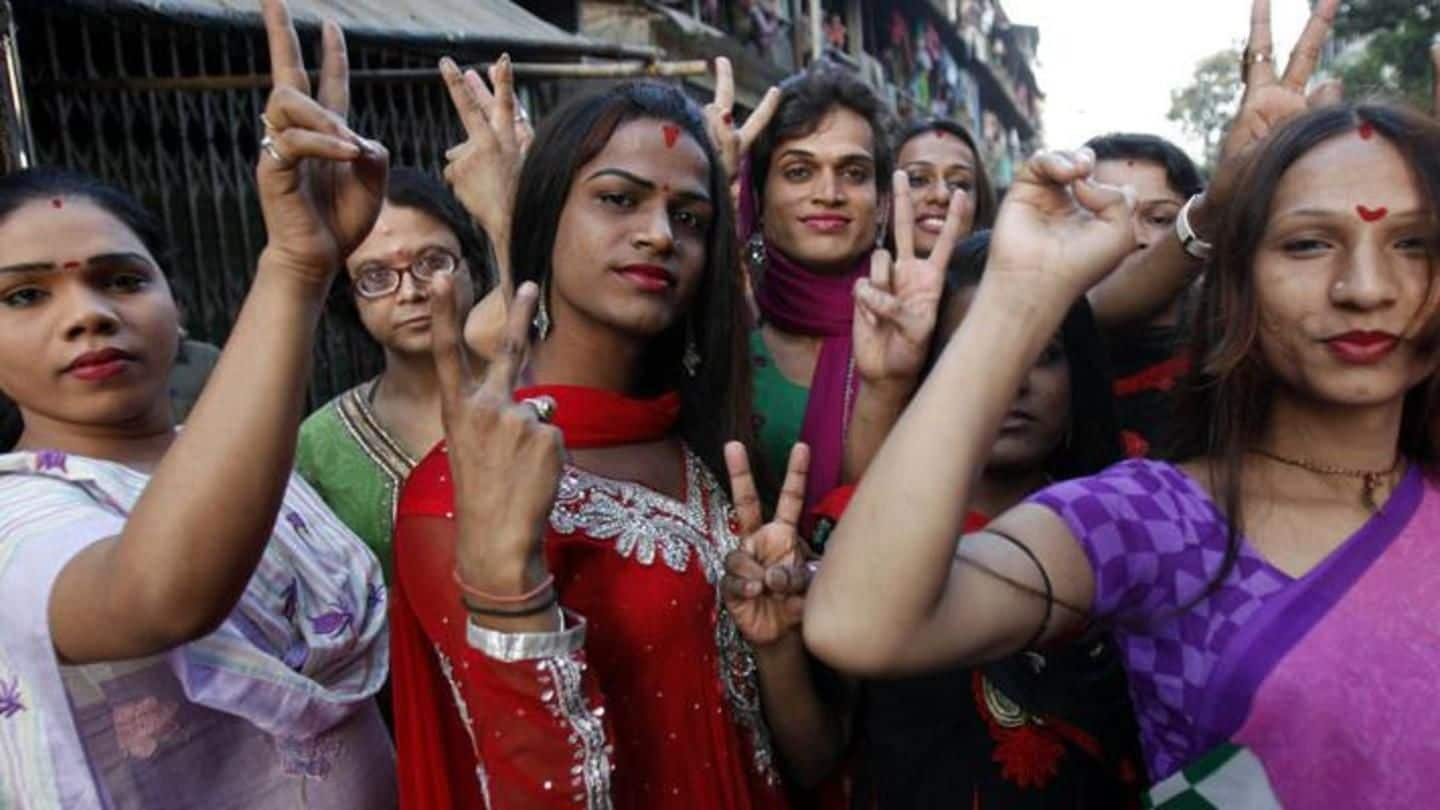 Days after Women and Child Development Minister Maneka Gandhi created controversy by calling transgenders "the other ones," she has tweeted an "apology," claiming she didn't know "the official terminology for the transgender community." "I did not 'snigger', I was embarrassed at my own lack of knowledge," she added. For those who don't know, transgenders were recognized as the third gender in 2014.
A video of the controversial comments
. @Manekagandhibjp We are #NotOtherOnes or your pets. We are equally human, equal citizens. APOLOGIZE to the entire transgender community NOW, for your extremely derogatory, insenstive reference and gesture. This does not behove a Cabinet Minister! Appalled, Anguished, Ashamed ! pic.twitter.com/v9uPwm8VEj

— Meera Sanghamitra (@meeracomposes) July 27, 2018
Here's what happened and what she said
On July 26, while Gandhi was speaking in the Lok Sabha about protection of sex workers from harassment, she said voluntary prostitutes "...have no one to blame for his, or her, or, uh, the other ones...," before sniggering. Laughter is heard ringing out in the House, with MPs behind her joining in. The Women and Child Development Minister using such words shocked many.
The transgender community already faces a number of challenges
Gandhi's comments were a sad reminder of the community's disappointing status on the ground. Despite official recognition, they have been thrown out of jobs, harassed, assaulted, and humiliated in daily life. Last year, the Kochi Metro became the first government agency to employ transgenders, but they had to face challenges there too: they couldn't find homes, faced bias from colleagues, and struggled to make a living.
Gandhi has infuriated people with comments on mental illness,marital rape
Accepted, Gandhi isn't known for the wisest statements. In 2016, she said people with mental illnesses shouldn't expect to find jobs. The same year, she dismissed demands of recognition of marital rape as a crime, saying, "The concept cannot be suitably applied in the Indian context due to factors like illiteracy, poverty, customs and values, religious beliefs etc."
I was not aware of the official terminology for the transgender community. In future, all official communication will use the term TGs. I would like to assure that the #AntiTraffickingBill2018 is gender neutral and provides protection to the aggrieved.

— Maneka Gandhi (@Manekagandhibjp) July 30, 2018
'She admitted she doesn't care, pretended she wasn't laughing: Troubling'
Though Gandhi has assured that "in future, all official communication will use the term 'transgenders,' her apology leaves much to be desired. "I would have been less worried if Maneka was just mocking us," Nadika Nadja, a transgender, told TNM, "especially when the Bill she was debating was put forth by her own ministry." "How are trans people supposed to approach ministries if a senior leader treats us like this?"
The community has moved on to secure heartwarming wins
Gandhi's "apology" on Twitter sounds laughable at best and shocking at worst. If a union minister claims not to know the official terminology four years after their recognition, what can one expect from the masses? Despite the challenges, there have been golden moments: last July, Joyita Mondal became India's first transgender judge when she joined the Islampur Lok Adalat. This May, Kerala saw its first transsexual wedding.
But the group's welfare is more important than individual success
As Mondal had said, "A handful of us becoming judges, principals won't bring a change. Till transgenders are working as sex-workers and begging in trains, individual successes mean nothing. As I move around in air-conditioned cars, my people beg during the day and work as sex-workers at night."