MHA announces 10% reservation for Agniveers in CAPFs, Assam Rifles
MHA announces 10% reservation for Agniveers in CAPFs, Assam Rifles
Jun 18, 2022, 10:36 am
3 min read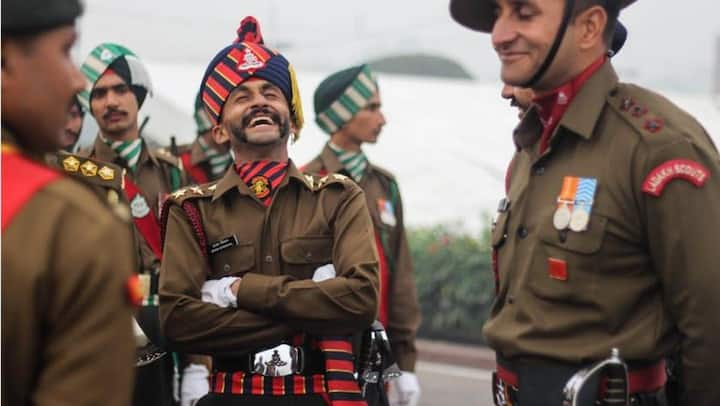 The Ministry of Home Affairs (MHA) on Saturday stated that a 10% reservation in the Central Armed Police Forces (CAPFs) and Assam Rifles will be earmarked for "Agniveers." The declaration follows countrywide demonstrations over the Centre's Agnipath scheme for short-term military recruitment. In addition, the ministry declared a three-year age relaxation for Agniveers over the upper age limit for them in the two forces.
Why does this story matter?
Although the Agnipath scheme has not entered the implementation phase, officials claimed it will pave the way for massive recruitment in the defense forces.
Recruitment in the Indian Army and other defense forces has been blocked for nearly two years, putting aspirants into a distressing situation.
However, the new scheme is facing sharp criticism from certain quarters following apprehensions over job security.
5 years of age relaxation for first batch of 'Agniveers'
While announcing a three-year age relaxation of the upper age limit for recruitment into CAPFs and Assam Rifles, the ministry also said the first batch of Agniveers will get an age relaxation of five years beyond the upper age limit. Meanwhile, Defence Minister Rajnath Singh is holding a high-level meeting with the chiefs of the three Armed Forces on the issue.
What was Centre's earlier announcement about age relaxation?
Earlier, in order to pacify protesters, the government had announced a one-time relaxation in the maximum age restriction for armed forces applicants, increasing it from 21 to 23 years. It had cited a lack of recruitment in the previous two years. To recall, only candidates aged 17.5 to 21 years were eligible for recruitment under the initial program unveiled on Tuesday.
Defense forces announced beginning of recruitment process
On Friday, the three defense services announced that they will begin the recruitment process soon. The Indian Army has stated that a notification would be published within the next two days, while the Indian Air Force has stated that the recruiting process will begin on June 24. The Indian Navy has also stated that the procedure will begin very soon.
Violent protests across the country
Following the official announcements, violent protests were witnessed across the country against the scheme. One person was killed in Telangana and trains and vehicles were torched even as assurances by the defense minister, home minister, and the Army chief failed to pacify protesters. Several student associations in Bihar, led by the All India Students' Association (AISA), had called for a bandh in the state.
Ex-servicemen from Maharashtra's Satara village backed policy
Despite violent demonstrations in several areas of the country against the Centre's Agnipath scheme, several ex-servicemen from Maharashtra's Satara village have backed the new recruiting policy. They said that it would give young people career opportunities and open up new doors for them. Every household in Satara village has at least one person in the military services.