Mohali: Rocket-propelled grenade hits Punjab Police Intelligence Wing HQ
Mohali: Rocket-propelled grenade hits Punjab Police Intelligence Wing HQ
Written by
Srishty Choudhury
May 10, 2022, 09:47 am
3 min read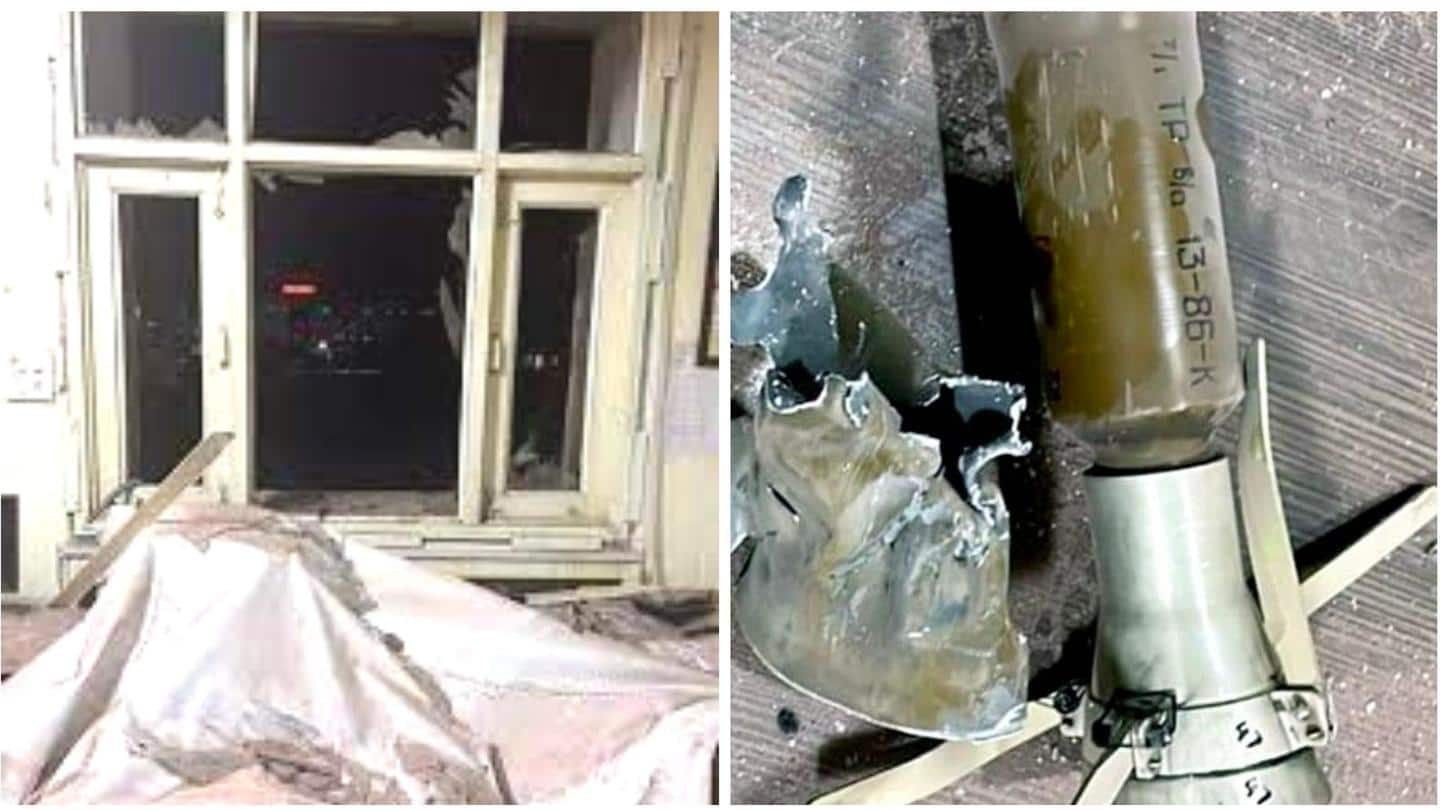 A grenade propelled by a rocket hit the Intelligence Wing headquarters of the Punjab Police in Mohali on Monday night, the police said. The explosion that took place around 7:45 pm shattered windowpanes on one of the floors of the building. Two suspects arrived in a car and launched the rocket-propelled grenade (RPG) from about 80 meters away from the building, according to reports.
Why does this story matter?
The blast comes just days after four suspected ISI-Khalistani operatives were arrested in Haryana's Karnal with three IEDs, a firearm, and a .30 caliber pistol, among other ammunition.
These suspects had been taking orders from Babbar Khalsa International (BKI) operative, Harvinder Singh—who handled them from Pakistan—the police said.
Earlier on April 24, too, an explosive device was recovered near the Burail Jail in Chandigarh.
No casualties in the explosion: Mohali Police
The area was cordoned off after the incident, which led to no casualties. "A minor explosion was reported at the Punjab Police Intelligence Headquarters in Sector 77, SAS Nagar around 7:45 pm. No damage has been reported," the Mohali Police said. Refusing to rule out a terror angle, Mohali SP (Headquarters) Ravinder Pal Singh said, "[Terror angle] can't be ignored. We are investigating it."
What is a rocket-propelled grenade?
A rocket-propelled grenade (RPG) is a kind of shoulder-fired, anti-tank weapon system, which fires rockets fitted with explosive warheads. The Mohali Police officers on the site said the weapon hurled at the building was "Made in China" according to the lot number written on it.
Office of senior officers
Intelligence Wing Office located in densely populated area
The Intelligence Wing Office's building has offices of a number of senior officers and Inspector General of Police rank officers. It is located in a densely populated area and the residential area around the office is also being searched. The Maharaja Ranjit Singh Armed Forces Preparatory Academy is next to the building, while the Sohana Hospital and a school are also in the vicinity.
Kejriwal, Mann say probe on; culprits not to be spared
Punjab CM Bhagwant Mann on Tuesday said a probe was on into the Mohali blast. "Whoever tried to spoil the atmosphere of our Punjab will not be spared," he tweeted in Hindi and Punjabi. Sharing Mann's tweet, AAP chief-Delhi CM Arvind Kejriwal posted, "Mohali blast is a cowardly act of those who want to disturb the peace of Punjab...the culprits will be punished severely."
Check out Mann and Kejriwal's tweets
मोहाली ब्लास्ट उन लोगों की कायराना हरकत है जो पंजाब की शांति भंग करना चाहते हैं। आम आदमी पार्टी की पंजाब सरकार उन लोगों के मंसूबे पूरे नहीं होने देगी। पंजाब के सब लोगों के साथ मिलके हर हालत में शांति क़ायम रखी जाएगी और दोषियों को कड़ी से कड़ी सज़ा दिलवाई जाएगी। https://t.co/h6x3I5iSe4

— Arvind Kejriwal (@ArvindKejriwal) May 10, 2022
Mann to hold meeting with DGP, senior officers
Mann reportedly also called for a meeting at his residence on Tuesday with Punjab's Director General of Police, VK Bhawra, and other senior officers. He will seek a report on the course of action taken so far in the incident. The National Investigation Agency (NIA) is also in touch with the Punjab Police and could also start investigating the Mohali attack case, reports said.
Opposition reactions to the Mohali blast
Expressing shock at the incident, former Punjab chief minister and Punjab Lok Congress president Captain Amarinder Singh tweeted, "This brazen attack on our police force is deeply concerning." Shiromani Akali Dal's Sukhbir Singh Badal said the blast exposed "serious security lapses" and highlighted "the deteriorating law & order" situation in Punjab. State Congress president Amrinder Singh Raja Warring termed the blast as "disturbing news."