Mumbai: Just pay Rs. 182 and become someone's padman/padwoman
Mumbai: Just pay Rs. 182 and become someone's padman/padwoman
Feb 24, 2018, 12:44 pm
2 min read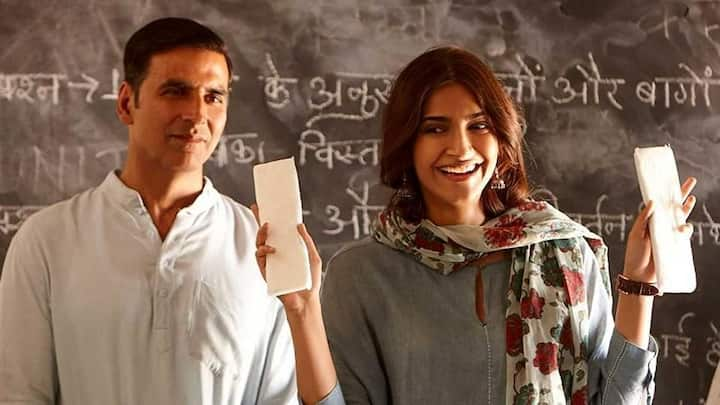 Taking a cue from recently released film 'PadMan', Women & Child Development ministry has launched 'ASMITA scheme' portal, through which one can pay just Rs. 182.40 for a year's supply of sanitary napkins for women and girls of rural Maharashtra. CM Devendra Fadnavis launched the portal that was approved by the cabinet this month. The scheme will be officially launched in March.
Maharashtra CM launches ASMITA portal
Today CM @Dev_Fadnavis ji launched ASMITA logo, ASMITA card, ASMITA web portal for ASMITA Fund n ASMITA Mobile App To increase use of sanitary napkins, Govt will provide sanitary napkins to ZP school girls and women from rural areas You can also join ASMITA scheme as sponsor

— PankajaGopinathMunde (@Pankajamunde) February 22, 2018
'Penetration of sanitary napkins was as low as 17%'
Pankaja Munde, Minister (WCD), said the idea to launch such a scheme germinated when she noticed that girls were skipping classes on days of menstruation. "The penetration of sanitary napkins was as low as 17%. I found that school girls miss up to 40 days a year because of a lack of access and money to buy sanitary napkins," she said.
CM first sponsor; will fund sanitary napkin of 50 girls
Fadnavis not only launched the portal, he became its first sponsor too. He has donated money for annual supply of napkins of 50 girls, Munde said. She too has donated money for 151 girls. "Request all of you to be a proud ASMITA Sponsor n share screenshot of contribution receipt in ur comments," said Munde on Twitter, to which Khandala sarpanch responded immediately.
Every woman will be given a ASMITA card
Through this mission, 'Asmita' sanitary napkins would be distributed among girls of 11-19 years by self-help groups. A pack of eight will cost the women and girls Rs 5; each pack to have subsidy of Rs 15. Each girl and woman will be given Asmita cards. An official launch is being planned on March 8. Padman actor Akshay Kumar might be invited.
Much before Maharashtra, Jharkhand, Kerala started such scheme
Much before Munde launched such scheme, Jharkhand Chief minister Raghubar Das started the 'Sakhi' scheme way back in June 2016, wherein girls of classes 6-12 in government schools receive sanitary napkins for free every month. Even Kerala government started such a scheme "She Pad" in November 2017. Sanitary napkins are given to students of standard 6-12 of schools having state board affiliation.