After Alok Verma's exit, Rakesh Asthana moved out of CBI
After Alok Verma's exit, Rakesh Asthana moved out of CBI
Jan 18, 2019, 12:18 pm
3 min read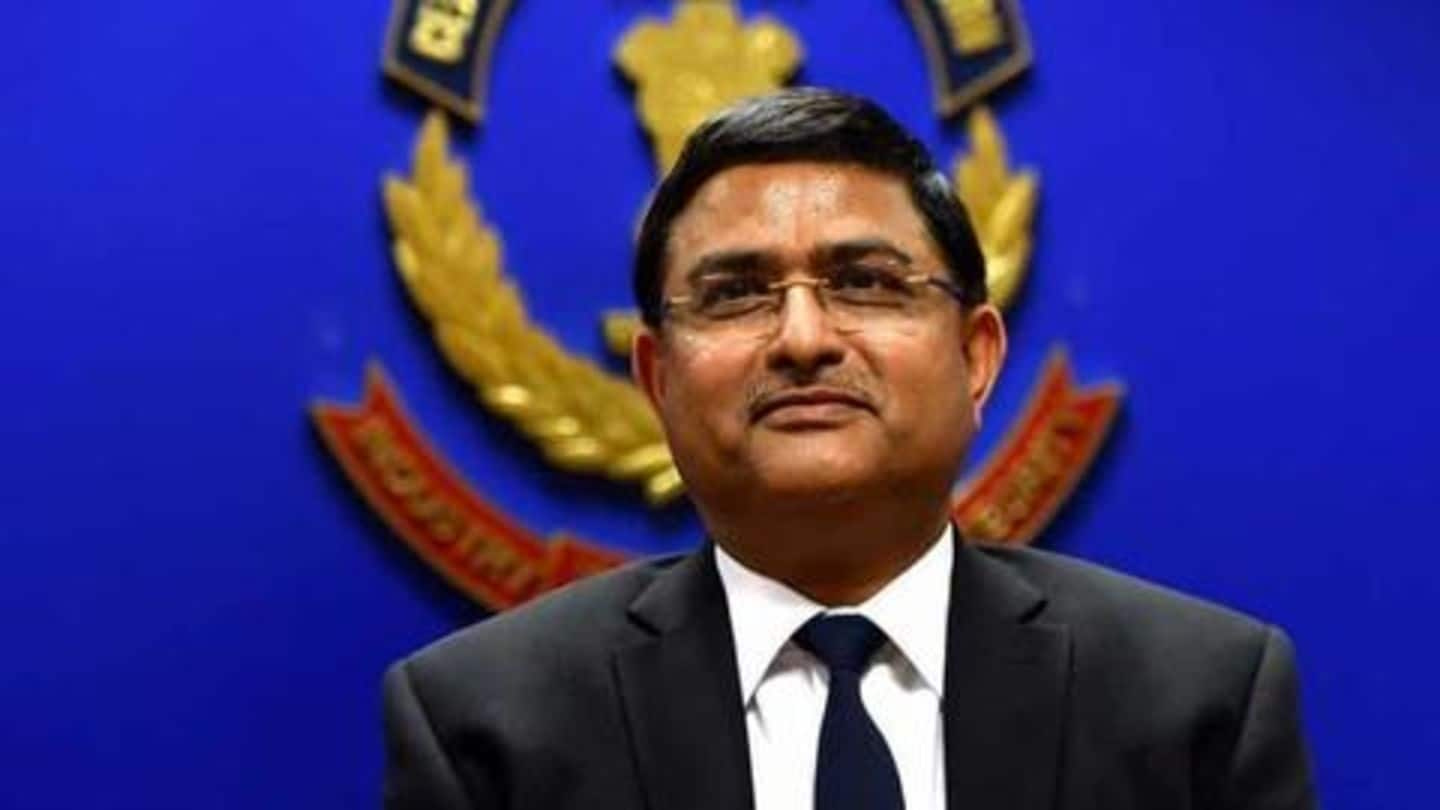 A week after CBI Director Alok Verma was transferred by Prime Minister Narendra Modi led panel, his deputy Rakesh Asthana was moved out of Central Bureau of Investigation. Along with Asthana, the government also moved out three other officers from the federal agency on Thursday. The infighting between the two officers, who were on top posts of the agency, snowballed into a huge controversy.
Apart from Asthana, three officers were moved out
An order of the Department of Personnel and Training (DoPT) led to the 'immediate curtailment of tenure' of officers. Joint Director AK Sharma, DIG MK Sinha and SP Jayant Naiknavare have also been moved out of the agency with immediate effect. All the aforementioned officers, except Naiknavare, had key roles in the Verma-Asthana nasty battle. They will be notified about new postings.
Here's what future holds for the officers
Reports claim Asthana would be made the Chief of Bureau of Civil Aviation Security. Sharma would be given the post of Additional DG in CRPF and Sinha could go to the Bureau of Police Research and Development. Naiknavare could go back to Maharashtra, his parent cadre.
In 2016, Asthana got a top post in CBI
Notably, Asthana's tenure is ending well before time. He was elevated to the top post in 2016, a decision which Verma had reportedly opposed. The usual stint of a CBI officer lasts for seven years. For a year now, the number 1 and number 2 of CBI have been engrossed in an ugly battle with both of them leveling corruption charges on one another.
Understanding the role of Sharma in the battle
Asthana was accused of taking a bribe of Rs. 3 crore in the Moin Qureshi case and CBI filed an FIR against him, under Sharma's supervision. Sharma was considered close to Verma. So when Verma was reinstated to the top post by Supreme Court last week, he brought back Sharma, who had been transferred. Later, interim CBI Chief Nageshwar Rao overturned this decision.
Similarly, Verma also brought back Sinha to headquarters
In August 2018, Asthana wrote to Cabinet Secretary against probe on him, led by Sharma. He claimed one of the men on Sharma's team had doubtful integrity. Not only did Verma bring back Sharma after being handed over CBI's reins, but he also brought back Sinha to the headquarters. Sinha was transferred to Nagpur, a transfer he claimed stemmed from his investigation on Asthana.
Sinha had claimed NSA Ajit Doval interfered in investigation
Sinha had knocked the doors of SC after he wasn't 'allowed' to probe Asthana, allegedly by NSA Ajit Doval. He also leveled interference allegations on Minister of State for Coal and Mines Haribhai Parthibhai Chaudhary and Law Secretary Suresh Chandra. Both denied the charges. Naiknavare's transfer is not related to infighting. He himself wanted to be shifted to Maharashtra and his request was entertained.
Earlier, Delhi HC didn't quash FIR against Asthana
Exiting CBI is not the only concern surrounding Asthana. On January 11, the Delhi High Court rejected plea seeking quashing of FIR against him. The court also refused to grant him interim protection from arrest. CBI was directed to complete the investigation within 10 days and submit charge sheet. Following the setback, Asthana approached the court again seeking corrections in the judgment.