SC grants Teesta Setalvad interim bail in Gujarat riots case
SC grants Teesta Setalvad interim bail in Gujarat riots case
Written by
Prateek Talukdar
Sep 02, 2022, 04:37 pm
3 min read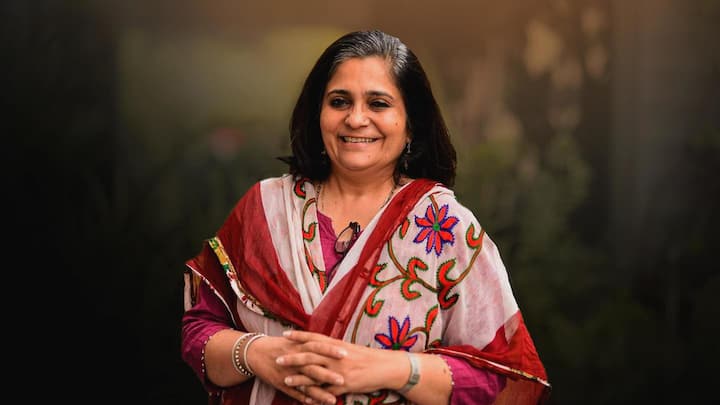 The Supreme Court (SC) on Friday granted interim bail to activist Teesta Setalvad in a case related to the 2002 Gujarat riots. She was arrested on June 25 for alleged criminal conspiracy and fabricating evidence to frame "innocent people" for the riots, The Indian Express reported. The SC observed that Gujarat High Court would decide on her bail plea, uninfluenced by the SC's observations.
Why does this story matter?
Setalvad was one of the earliest activists to take up cases of the 2002 Gujarat riots victims, with the NGO Citizens for Justice and Peace providing victims with legal assistance.
Setalvad was a co-petitioner, while Zakia Jafri was the main petitioner in the SC case that was dismissed recently, contesting Prime Minister Narendra Modi's exoneration.
MC Setalvad, India's first attorney-general, was her grandfather.
On Thursday, the SC questioned Gujarat HC listing Setalvad's bail plea for September 19, despite it issuing a notice in this regard six weeks earlier. The bench of Chief Justice of India (CJI) UU Lalit asked it that was a "standard practice in Gujarat"? It also asked the state government what material had it collected in the last two months?
FIR contains nothing except court proceeding details: CJI
The CJI remarked that firstly, Setalvad had completed over two months in custody. Secondly, the government "must have had the benefit of custodial interrogation at some stage." On account of these points, the CJI asked if anything had been elicited out of the interrogation because the FIR contained "nothing" except the details of the case proceedings in SC.
'No offense such as POTA or UAPA'
The CJI added that there was no offense in the case — such as "POTA or UAPA" — which came with a statutory mandate against granting bail. He said, "These are normal IPC offenses," which mandated granting bail under Section 437. On Thursday, the SC had said that there was "no inviolable principle that the High Court should be the final court for bail.".
Why did police detain Setalvad and Sreekumar?
Gujarat cops had detained Setalvad and Sreekumar on allegations of criminal conspiracy, forgery, and record falsification, among other IPC sections, based on an FIR made by Inspector Darshansinh Barad, who quoted extensively from the Supreme Court's judgment. The nine-page FIR was filed on behalf of Gujarat state also names ex-IPS officer Sanjiv Bhatt, who is already in jail for another case.
Petition about Gujarat riots lacked merit: SC had ruled
SC panel comprising justices AM Khanwilkar, Dinesh Maheshwari, and CT Ravikumar had said the appeal filed Zakia, whose husband was killed during the riots at Ahmedabad's Gulberg Society in 2002, was "devoid of merits and deserved to be dismissed." Zakia had appealed the Gujarat High Court's judgment in 2017 to dismiss her appeal against the SIT finding.
What did the previous SC order say?
"All those involved in such abuse of process need to be in the dock and proceeded with in accordance with the law," the SC order stated, presuming Jafri's appeal was submitted under the "dictation of someone." Reports said Setalvad has had several run-ins with the CBI and the Gujarat Police since Modi became India's Prime Minister in 2014. Information
Setalvad was arrested immediately after Amit Shah's comments
Earlier, Union Home Minister Amit Shah had hailed the SC's decision of rejecting the plea for investigation in the Gujarat riots case. Setalvad had been arrested barely hours after Amit Shah had allegedly revealed in an interview that she gave fake information concerning the 2002 Gujarat riots. Shah had alleged that Setalvad participated in an effort to smear PM Modi's reputation.