SC grants interim bail to Mohammed Zubair, orders immediate release
SC grants interim bail to Mohammed Zubair, orders immediate release
Written by
Manzoor-ul-Hassan
Jul 20, 2022, 03:11 pm
2 min read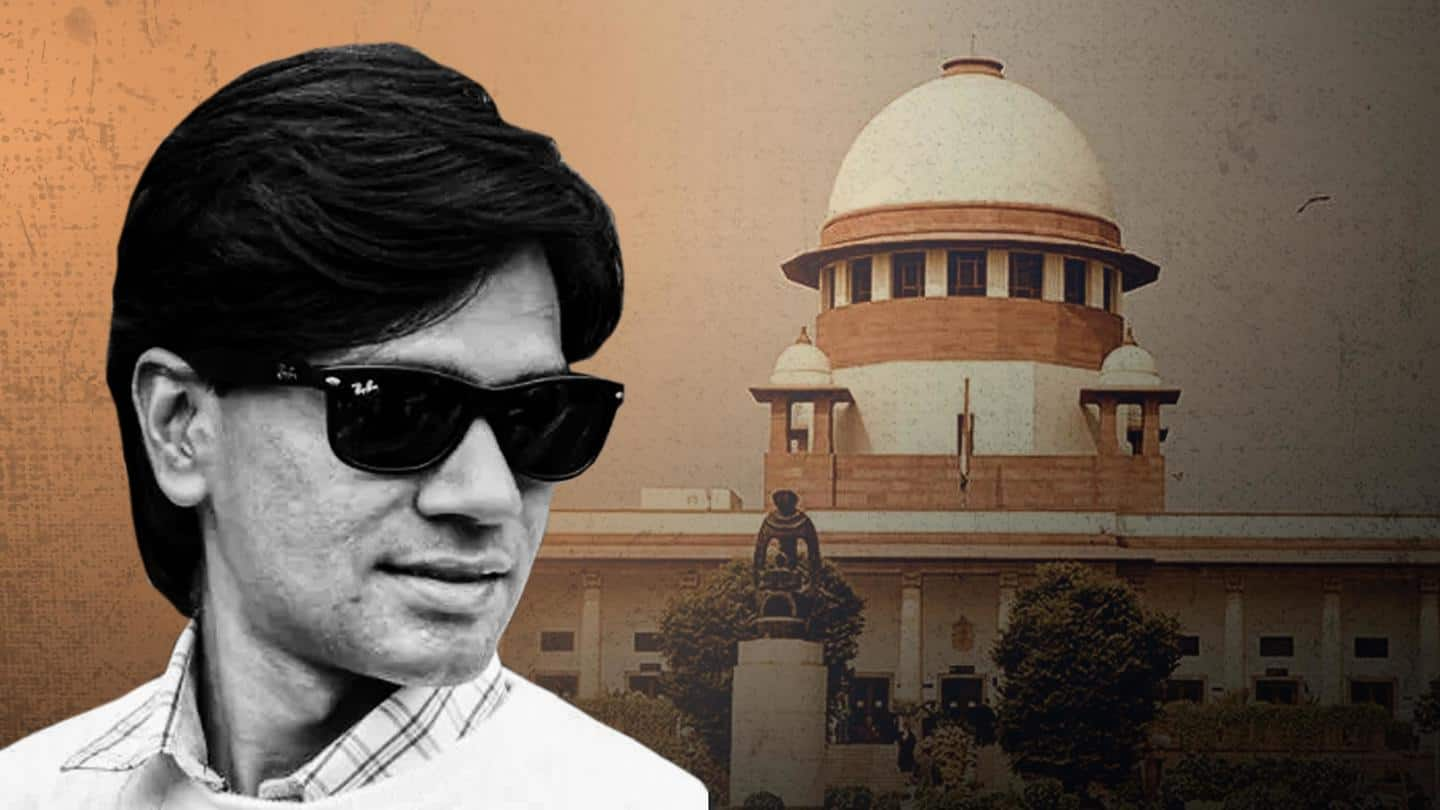 The Supreme Court (SC) on Wednesday granted interim bail to Alt News co-founder Mohammed Zubair in all cases filed against him by the Uttar Pradesh Police, Live Law reported. The SC clubbed all the FIRs registered against Zubair and transferred them to Delhi Police Special Cell. Meanwhile, the court also disbanded the Special Investigation Team (SIT) set up by the Uttar Pradesh government.
Why does this story matter?
In June, the Delhi Police arrested Zubair after registering an FIR based on a right-wing social media account's complaint over his 2018 tweet.
Later, UP's Sitapur Police booked Zubair for terming religious leaders Mahant Bajrang Muni Udasin, Yati Narsinghanand, and Swami Anand Swarup "hatemongers."
On July 8, UP's Lakhimpur Kheri Police obtained a warrant against Zubair in a one-year-old case allegedly for promoting enmity.
What did the Supreme Court exactly say?
"In the present case no justification to keep him in continued detention and subject him to an endless round of proceedings in various courts," the Supreme Court said while granting bail to Zubair. "Having found that he has been subjected to a fairly sustained probe by Delhi Police we see no reason to prevent his liberty further," it added.
UP government's request to stop Zubair from tweeting rejected
The top court also rejected the UP government's request seeking directions to stop Zubair from putting out tweets. "It's like telling a lawyer to not argue any further. How can you tell a journalist he cannot write?," said Justice DY Chandrachud. "If he does something that violates the law, then he is answerable to the law," he said.
Zubair's plea seeking quashing of six UP FIRs
Journalist and fact-checker Zubair had moved to the SC with a plea to quash all six UP Police FIRs against him. Cases have been registered against him in Sitapur, Lakhimpur Kheri, Hathras, Ghaziabad, and Muzzaffarnagar. On July 15, a Delhi court also granted bail to Zubair after his plea in the case registered against him by Delhi Police.
Why did police arrest Alt News co-founder?
Zubair was arrested by Delhi Police over a four-year-old tweet in which he shared a screenshot from a renowned Hindi film. Just days before his arrest, he flagged the offensive remarks by suspended BJP spokesperson Nupur Sharma against Prophet Mohammed during a TV discussion. While he sought bail in the case, multiple FIRs were filed in UP. Later, he requested bail alleging death threats.