Cops allege Rs. 50L transactions in Zubair's account; lawyer refutes
Cops allege Rs. 50L transactions in Zubair's account; lawyer refutes
Jun 29, 2022, 12:47 pm
4 min read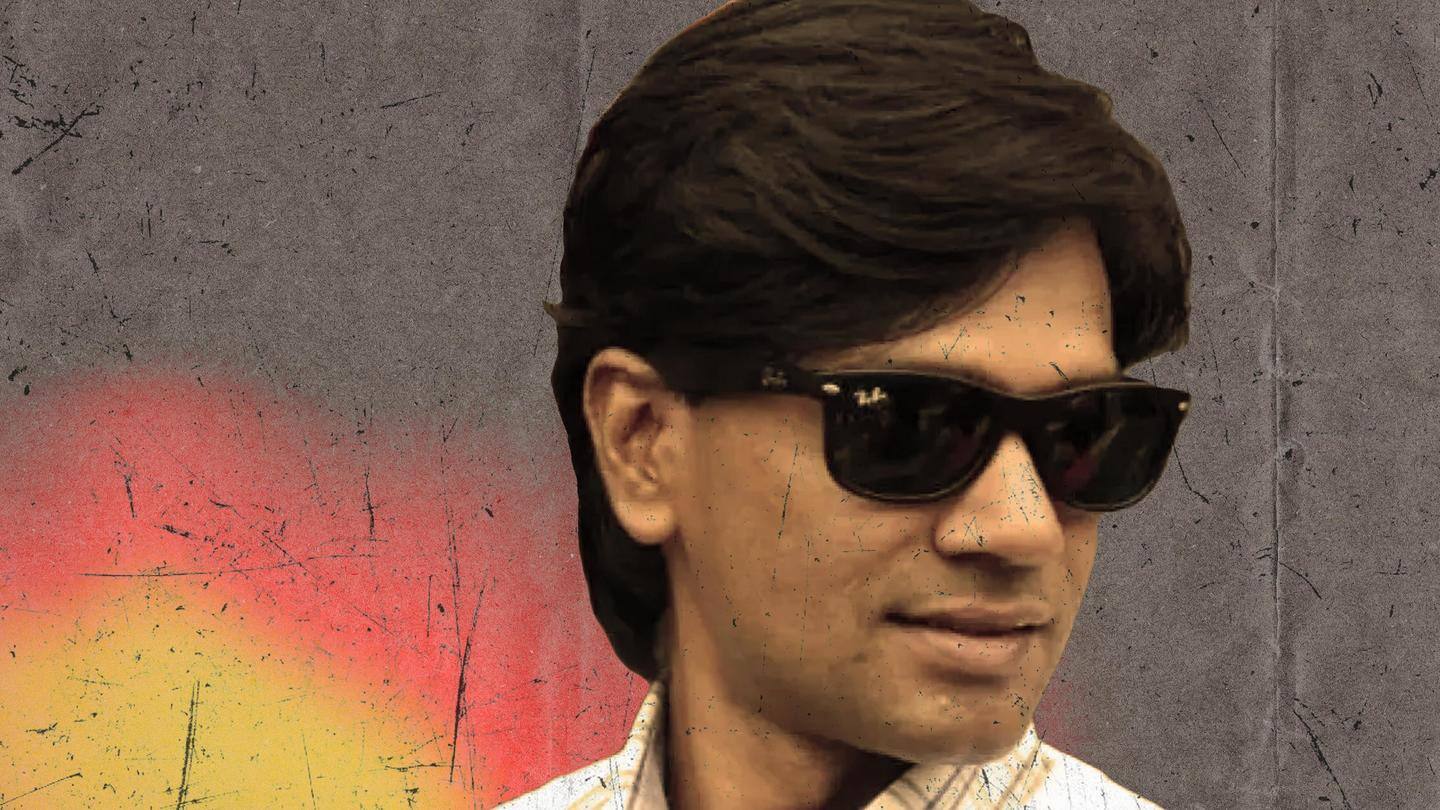 A day after the Delhi Police cyber division arrested Mohammed Zubair, the co-founder of Alt News, over a 2018 tweet that referenced to a 1983 film, police alleged that Zubair's bank account had witnessed a transaction of Rs. 50 lakh in recent days. However, the co-founder refuted the claim. "Police linking donations received by Alt News to Zubair, " his lawyer said.
Why does this story matter?
Delhi Police on Monday arrested Zubair after registering an FIR based on a right-wing social media account's complaint.
The account tagged Delhi Police on social media, seeking action against Zubair for allegedly "hurting religious sentiments."
Police reportedly arrested Zubair after summoning him for questioning in a 2020 case without serving him any prior notice for questioning in the above-mentioned case as mandated by law.
Police statement over the issue
Deputy Commissioner of Police (Cybercrime) KPS Malhotra stated, "We've found transactions over Rs. 50 lakh in Zubair's account. These were made in the last three months. We don't know the source yet, but they could be donations from questionable organizations. We are looking into this." Pratik Sinha, co-founder of Alt News, termed the allegation as "absolute lies," referring to his bank account statement copy.
Police making false allegations, No FIR copy given despite requests
According to Zubair's lawyer, the organization receives funding through open-source crowdfunding. "Everything is in the public domain. Police are making false allegations," stated lawyer and activist Kawalpreet Kaur. Meanwhile, Sinha stated in a tweet that "No FIR copy is being given to us despite repeated requests." The cybercrime unit of the Delhi Police now plans to investigate Zubair's bank account transactions and his laptop.
Case registered over Zubair's tweet against Lord Hanuman
ANI quoted the police as saying the current case was registered based on a complaint by Twitter user Hanuman Bhakt (@balajikijaiin) over a 2018 tweet by Zubair against Lord Hanuman. Zubair posted an image of a hotel signboard, writing, "BEFORE 2014: Honeymoon Hotel. After 2014: Hanuman Hotel." User Hanuman Bhakt urged cops to take action as Zubair's tweet was a "direct insult to Hindus."
Even if he used a movie grab, culpability lies: DCP
Regarding Zubair's tweet being a movie still, DCP stated, "We are well aware that the tweet...is a still from a movie. But we acted as per the law." "Even if he used a movie grab...a previous HC judgment says that whatever you tweet...the culpability lies with you," he added, while clarifying Zubair's arrest has nothing to do with the Nupur Sharma case.
Zubair's role in Nupur Sharma row
Zubair also highlighted comments made by the former BJP spokesperson Nupur Sharma on the Prophet Muhammed earlier this month. Notably, Sharma's remarks led to a diplomatic row, with a number of Muslim countries, including Qatar, Kuwait, and Saudi Arabia, condemning the ruling party at the Centre. Following this, the Centre was compelled to distance itself from Sharma's statements while the BJP had suspended her.
Zubair targeted because of his name, faith, profession: Lawyer
On Tuesday, Zubair's lawyer Vrinda Grover told the Delhi court her client had only shared a screenshot from a 1983 movie—Hrishikesh Mukherjee's classic Kissi Se Na Kehna—that was cleared by the censor board. Grover said many others had also tweeted the same. Yet, Zubair was targeted because of his name, faith, and profession, she claimed, referring to him being a Muslim and a journalist.
Zubair detained under IPC Sections 153, 295A
Zubair was arrested by the Delhi Police under Sections 153 and 295A of the Indian Penal Code (IPC), ANI reported. While Section 153 pertains to "wantonly giving provocation with intent to cause riot," Section 295A concerns "deliberate and malicious acts, intended to outrage reli­gious feelings of any class by insulting its religion or reli­gious beliefs," as per Indian Kanoon.
Another FIR lodged against Zubair in UP
Earlier in June, another FIR was registered against Zubair in Uttar Pradesh for allegedly hurting religious sentiments by terming Mahant Bajrang Muni "Udasin," Yati Narsinghanand, and Swami Anand Swarup "hatemongers" on Twitter. The FIR was based on a complaint from the Hindu Sher Sena's Sitapur unit chief. Notably, these leaders were accused of calling for Muslim genocide in Haridwar and Delhi on several occasions.
Alt News co-founder Sinha calls it 'selective targeting'
Commenting on the FIR registered in UP, Alt News editor-in-chief Sinha termed it "selective targeting." Meanwhile, on allegations of Zubair inciting people and spreading hatred, Sinha said, "A cursory look at Zubair's timeline on social media will be enough to show that Zubair never promotes hate or a divisive agenda." "His work is journalistic in nature where he tweets on hate speech and misinformation."