DGCA notice to SpiceJet after 8 incidents in 18 days
DGCA notice to SpiceJet after 8 incidents in 18 days
Written by
Srishty Choudhury
Jul 06, 2022, 04:23 pm
3 min read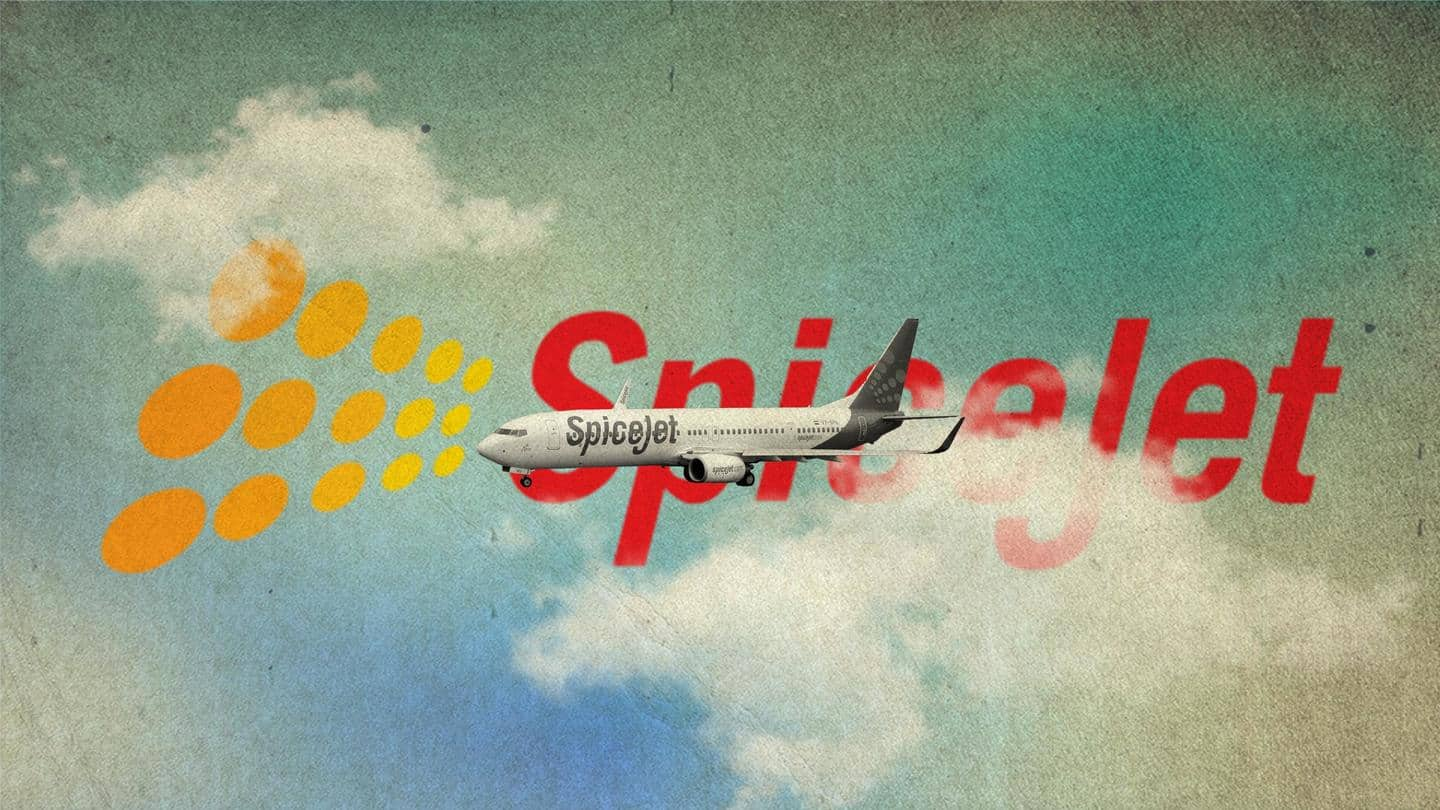 The Directorate General of Civil Aviation (DGCA) issued a show-cause notice to low-cost airline SpiceJet after its planes witnessed eight malfunction incidents in the past 18 days. The notice said that SpiceJet had failed to "establish safe, efficient and reliable air services" under the terms of Rule 134 and Schedule XI of the Aircraft Rules, 1937. The airline has three weeks to respond.
Why does this story matter?
The DGCA's notice to the Ajay Singh-led airline comes at a time when several of its aircraft are facing technical glitches.
In fact, SpiceJet topped the list of airlines whose services were regarded as the poorest by a survey by LocalCircles in May 2022.
Notably, the survey further stated that Indian operators have been compromising passengers' comfort following the COVID-19 pandemic.
'Poor internal safety oversight, inadequate maintenance actions'
"The review transpires that poor internal safety oversight and inadequate maintenance actions (most of the incidents were related to either component failure or system-related failure) have resulted in degradation of the safety margins," the notice said. "Financial assessment...revealed that the airline is operating on 'cash-and-carry' (model) and suppliers/approved vendors are not being paid on a regular basis, leading to shortage of spare...," it added.
Jyotiraditya Scindia tweets copy of notice
Tweeting a copy of the notice, Civil Aviation Minister Jyotiraditya Scindia said, "Passenger safety is paramount. Even the smallest error hindering safety will be thoroughly investigated and course-corrected," he said. The budget airline has three weeks to respond as to why action should not be taken against it. In case it fails to respond, "the matter will be proceeded ex-parte," the notice said.
Jyotiraditya Scindia's tweet
Passenger safety is paramount. Even the smallest error hindering safety will be thoroughly investigated course-corrected. https://t.co/UD1dJb05wS

— Jyotiraditya M. Scindia (@JM_Scindia) July 6, 2022
There were three incidents related to SpiceJet aircraft on Tuesday alone. A freight aircraft, which was headed to China's Chongqing returned to Kolkata after the take-off, as pilots realized its weather radar wasn't functioning. The Delhi-Dubai flight was diverted to Karachi due to a malfunctioning fuel indicator, while its Kandla-Mumbai flight made a priority landing in Mumbai after its windshield pane cracked midair.
Recent incidents on SpiceJet flights
On July 2, a SpiceJet flight heading to Jabalpur returned to Delhi after the crew members observed smoke in the cabin. On June 24, the fuselage warning light on a SpiceJet from Guwahati to Kolkata illuminated forcing the pilots to return to Guwahati. On June 25, the fuselage door warning light on a flight from Patna to Guwahati illuminated during the take-off roll.
Other recent incidents on SpiceJet flights
On June 19, an engine on the carrier's Delhi-bound aircraft caught fire soon after take-off from Patna airport. The engine malfunctioned because of a bird hit. On the same day, a SpiceJet flight for Jabalpur had to return to Delhi due to cabin pressurization issues. On May 25, some SpiceJet systems faced an attempted ransomware attack that hit flight departures.