Regarding last meeting with families, Tihar writes to Nirbhaya's rapists
Regarding last meeting with families, Tihar writes to Nirbhaya's rapists
Feb 22, 2020, 07:38 pm
3 min read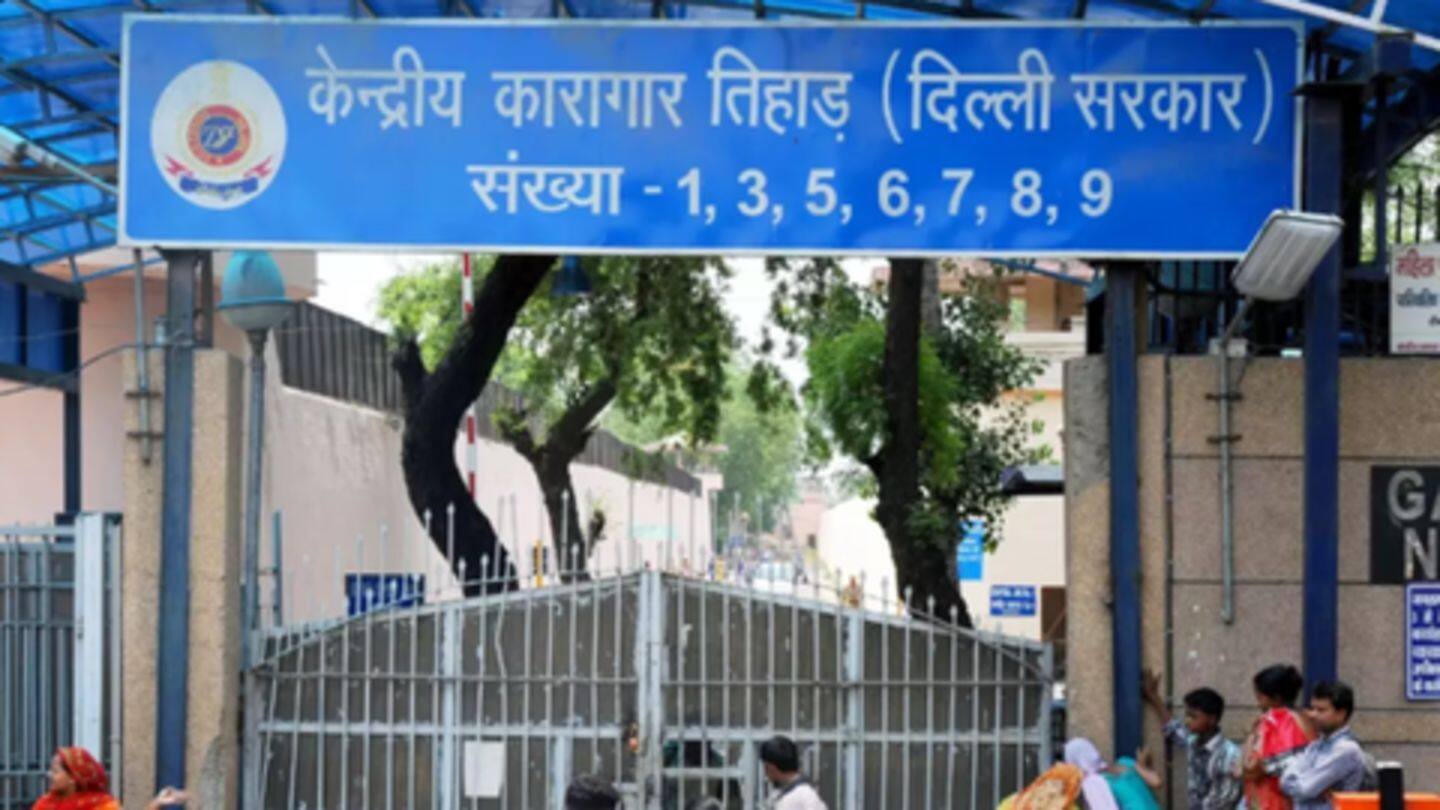 Tihar jail has written to four men, who are on death row for brutally raping a 23-year-old paramedical student in Delhi, regarding their final meeting with their respective families. Pawan, Akshay, Vinay, and Mukesh will be hanged to death on March 3 inside Asia's largest prison. But before that, they will be allowed to bid adieu to their kin. Here's more.
Nirbhaya was raped, India shamed!
On December 16, 2012, the victim, whom media identified as Nirbhaya, boarded a bus along with her male friend. While he was beaten, Nirbhaya was raped by six, her intestines pulled out, and rods inserted into her private parts. As the case garnered outrage, police nabbed all the accused. The bus driver committed suicide, while another accused was a juvenile and got punishment accordingly.
The convicts managed to evade the noose for long
The remaining four were quickly sentenced to death, but they exploited the legal system to stall execution. Till now, black warrant, that green lights a convict's execution, has been issued thrice. They were initially set to be hanged on January 22, then February 1, and this Monday, Patiala House Court ordered to execute them together on March 3. Preparations to hang them is underway.
Death row convicts meet families face-to-face
In the latest letter, the Tihar administration told them about the last meeting. Mukesh and Pawan were told they have already met their families when the death warrant for February 1 was issued. Normally, convicts meet their families through windows, but in the final meeting, they are allowed to talk face-to-face. Till now, the letter has been written to the convicts only.
Hangman will arrive two days before D-Day
Meanwhile, the administration has also shot off a letter to their counterparts at Uttar Pradesh Jail requesting to send the hangman two days before they are to be hanged. Jail authorities are also keeping a keen watch on Vinay, who tried hurting himself a few days ago. He banged his head on the wall and before that, attempted to fracture his hand.
Vinay's plea demanding high-level medical treatment was junked
Pawan, who cried he didn't have lawyer, refuses legal aid
On a related note, Pawan has refused to meet his new lawyer. When Nirbhaya's parents approached the court seeking a fresh date of hanging, Pawan said he fired his lawyer AP Singh. Saying that the Indian Constitution protects the rights of everyone, the court appointed advocate Ravi Qazi as his lawyer. Pawan is the only one who hasn't filed a curative plea yet.