Tourists can visit J&K from Thursday as administration lifts curbs
Tourists can visit J&K from Thursday as administration lifts curbs
Oct 08, 2019, 11:06 am
3 min read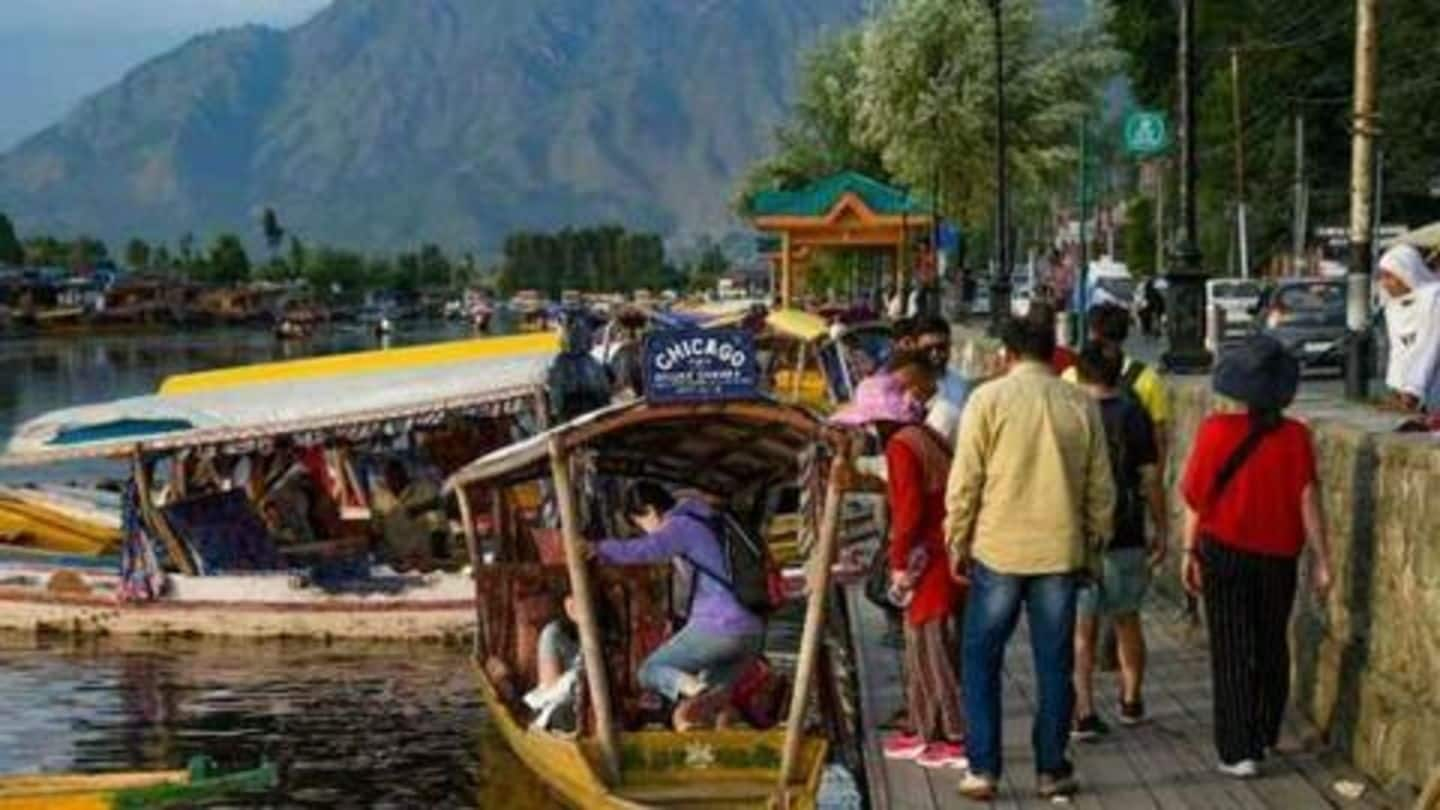 Two months after tourists of Jammu and Kashmir were asked to leave, the border state is opening its arms for them again. As per a notification by Governor Satya Pal Malik, restrictions will be lifted from Thursday, meaning tourists are now allowed to visit J&K. This move, the government hopes, will boost tourism and help in restoring normalcy in the state. Here's more.
Why were tourists asked to leave J&K?
On August 2, Malik's administration asked tourists to exit the state, while arranging transportation for them. This was done after Chinar Corps Commander Lieutenant-General Kanwal Jeet Singh Dhillon said Pakistan-based terrorists were planning to attack the Amarnath Yatra. While massive armed forces were sent to J&K after "threats", days later the Centre moved a Bill in parliament to negate Article 370.
For two months now, J&K has been under unprecedented lockdown
To keep a check on the violent backlash of the historic move, security was upped in J&K and communication modes snapped. This meant, residents could no longer contact their loved ones, even in case of emergency. While the lockdown in the valley raised concerns, the administration said things will get better with time, and this latest decision is taken keeping the same in mind.
A tweet from government revealed about the decision
"Governor Shri Satya Pal Malik held a Situation cum Security Review Meeting today with Advisors and Chief Secretary. The Governor directed that the Home Department's advisory asking tourists to leave the valley be lifted immediately. This will be done w.e.f. 10.10.2019," the state administration tweeted.
Schools, colleges and internet kiosks are working, claimed administration
Further, the administration claimed that since the last six weeks, most of the curbs have been lifted from J&K and that Malik is concerned about bringing back normalcy. "Some of the major decisions taken in the past include reopening of higher secondary schools; colleges and universities; restarting public transport; opening 25 internet kiosks in each district," the administration reportedly said after the meeting.
Soon, local elections will be held in Jammu
"The governor was informed that there is active interest in the BDC elections and most of the seats of chairpersons of BDCs would be filled... The governor was also briefed about the progress in apple procurement, which has crossed 850 tonnes," it added.
Meanwhile, three former CMs are still under detention
Other than imposing restrictions on J&K, the government also put mainstream politicians under house arrest. While those belonging to Jammu were released last week, leaders of Kashmir, including former Chief Ministers Mehbooba Mufti, Omar and Farooq Abdullah, are still under detention. As it turns out, the National Conference will not participate in BDC elections since the Abdullahs have not been released yet.