Top 5 lipstick shades every woman must own
Top 5 lipstick shades every woman must own
Feb 21, 2022, 03:37 pm
2 min read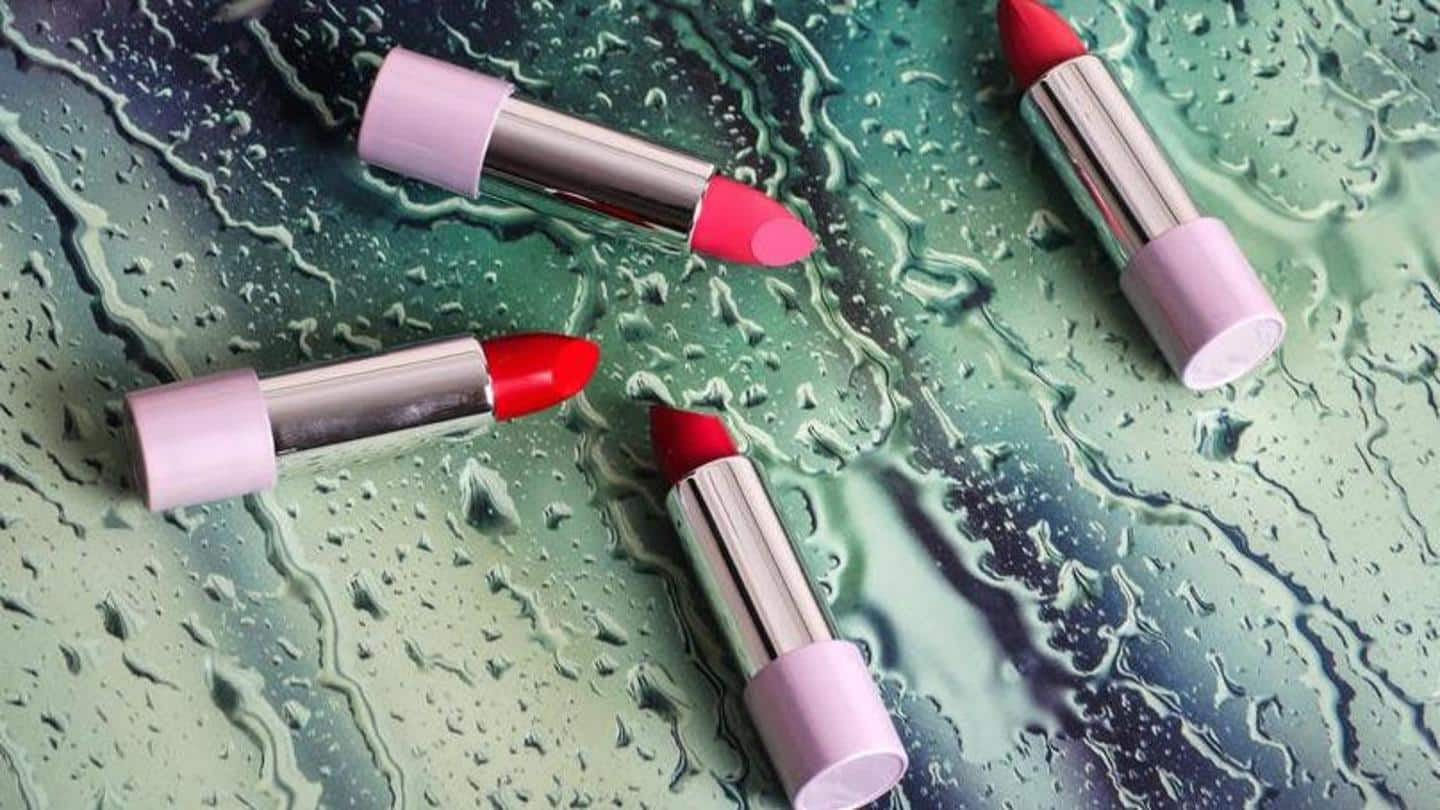 Lipstick is an essential makeup product to have in your purse. The perfect statement lipstick shade gives you confidence and jazzes up any outfit. But, how many is too many when it comes to lipstick? You certainly don't need to splurge on every new shade that promises to be a "must-have." Here are five basic shades that every woman must own.
This one is pretty simple as a red lipstick that perfectly complements your skin tone can glam you up instantly. It is bright, bold, versatile, and adds that extra oomph to any outfit. Apply some concealer on your lips before applying it to make the shade pop out. We suggest going for a glossy color as it can be mattified if needed.
If you want to go light on your makeup, then you must keep a nude lipstick handy. It is minimal, simple and good for ladies who don't like being too dramatic. A nude is a must-have for times you choose to go bold on the eye. Nudes depend on your skin tone—pinkish for fair, berryish for medium and caramel-hued shade for deeper skin tones.
Pink lipsticks go with absolutely every outfit and can be worn all year round. The color is feminine, fun, and pretty. You can also use it as a blush to add a natural pink flush to your cheeks. Blue-toned hot pinks or Fuschia pinks look great on darker skin tones. Fair skin tones can try shades like raspberry pinks, or rosy pinks.
Deep shades, such as wine or dark berry colors aren't everybody's cup of tea. But trust us, if you don't try them, you will never know. A dark lipstick can instantly brighten up your look and make a light-colored outfit look gorgeous. Prime your lips well before wearing such a shade to prevent the color from settling into the lines.
We cannot end this list without mentioning the humble brown. Contrary to popular notion, brown does not make you look old. In fact, this is one color that can instantly add a quotient of sophistication to your personality, while also multi-tasking as a great choice for casual occasions. Browns come in various hues, so there is a brown for every skin tone.