5 macaroni dishes you must try at home
5 macaroni dishes you must try at home
Feb 22, 2022, 03:54 pm
2 min read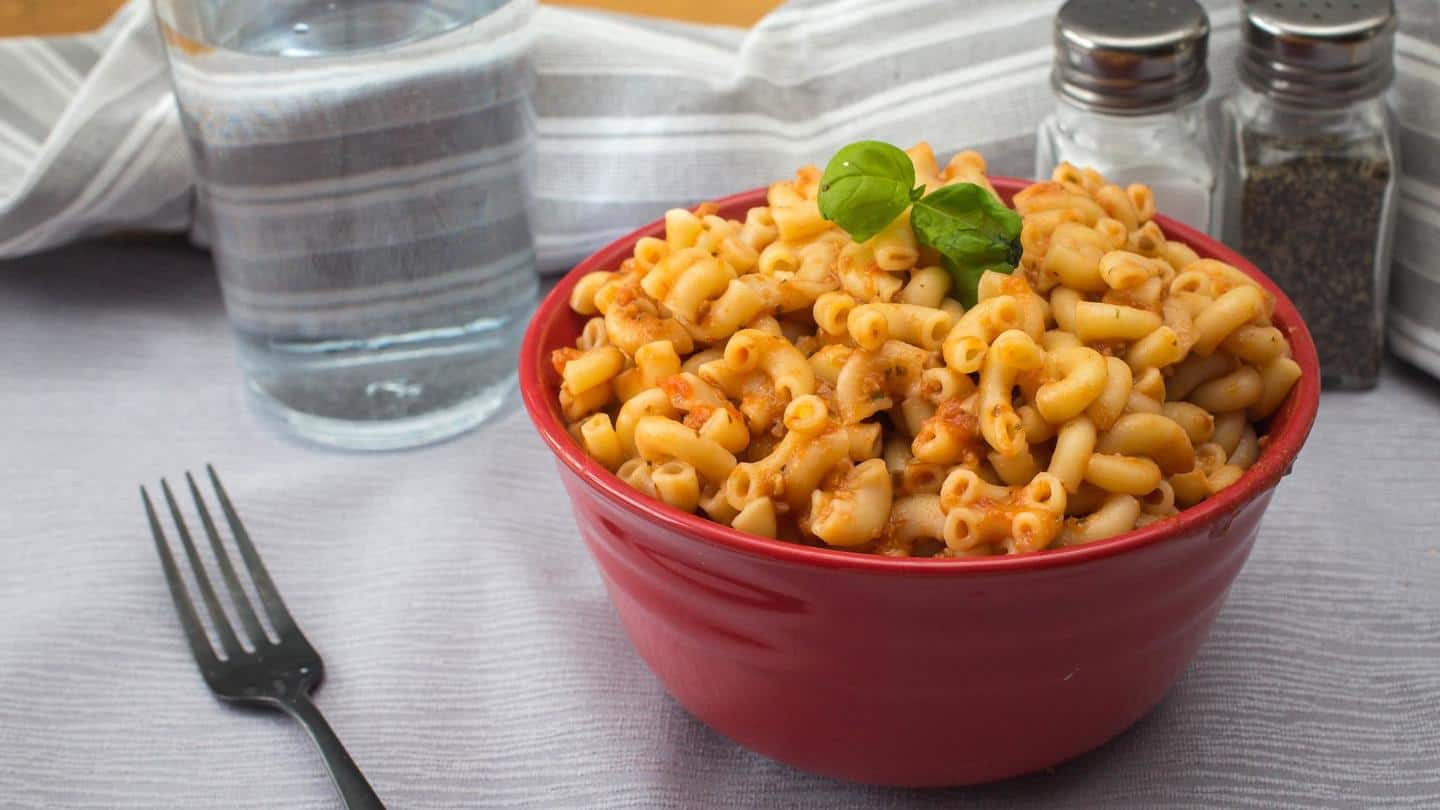 On days when you don't want the regular dal-chawal or roti-sabzi, you crave something different but easy to make. Here comes the versatile store-bought pasta! Among its various forms, mac 'n cheese is the most popular dish that can be accredited for making this item everybody's favorite. However, besides the classic mac and cheese, there are so many other ways you can prepare macaroni.
Boil macaroni in water with a pinch of salt and oil, strain it, and keep aside. Cook onion and tomatoes, with a pinch of salt in a pan. Then add ginger-garlic paste and chopped green chilies. Add turmeric, coriander, chili powder, and garam masala powder. Mix well and add capsicum. Once the capsicum is cooked, add macaroni and mix well. Garnish with coriander leaves.
Boil and cook macaroni until tender. Drain it, and set it aside to cool. In a large bowl, stir together chopped hard-boiled eggs, onion, celery, red pepper, and pickled cucumbers. In another bowl, stir the salad dressing, mustard, white sugar, apple cider vinegar, salt, and celery seeds. Pour over the vegetables, and stir in macaroni until well blended. Cover and chill before serving.
Boil and cook macaroni until tender, then drain and rinse in cold water. Transfer to a large bowl and add coleslaw mix, onions, celery, cucumber, green pepper, and water chestnuts. In a small bowl, whisk the ingredients for dressing—mayonnaise, pepper, salt, vinegar, and sugar. Pour this over the salad and toss to coat everything evenly. Cover and refrigerate before serving.
In a slow cooker, combine cooked soy keema, cooked spicy rajma, capsicum, onion, coriander leaves and stem, tomato sauce, chili powder, and garlic cloves. Cover and cook on low heat for about six hours. Stir in the macaroni and add salt and pepper and chilies to taste. Serve hot and garnish with grated cheese and sliced jalapenos (or green chilies).
Baked macaroni and cheese pizza
Preheat oven to 180°C. Prepare your usual macaroni and cheese then gradually stir in beaten eggs. Spread onto a greased pizza pan and let it bake for 10 minutes. Cook shredded chicken and add some pizza sauce. Spread this chicken mixture over macaroni crust. Sprinkle some cheese blend and bake again for 10 minutes or until the cheese melts.