Top 5 jungle safaris in India for an exhilarating experience
Top 5 jungle safaris in India for an exhilarating experience
Mar 28, 2022, 04:19 pm
2 min read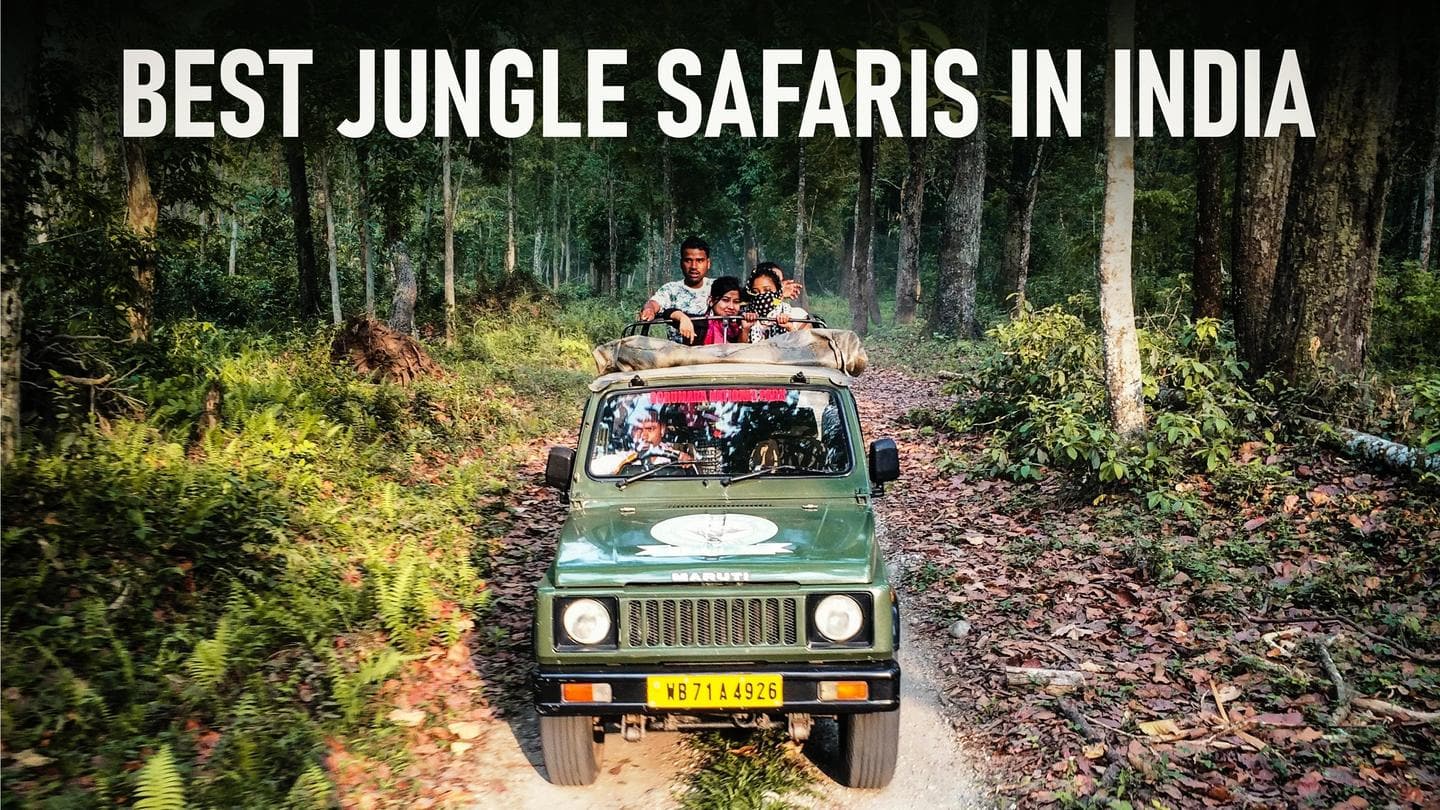 If you are a wildlife and adventure lover, then jungle safari is a must-do for you. And what's better than seeing the animals in their natural habitat with the sights and sounds of nature? There are various national parks and forest reserves in India where you can enjoy a jungle safari, watch the animals and capture their raw emotions on camera.
Ranthambore National Park
Covering an area of 1,300 square kilometers, the Ranthambore National Park in Rajasthan is one of the best places to enjoy a jungle safari. The national park is surrounded by lakes, rolling hills, and crags that add to the beauty of the landscape. During your journey, you can spot tigers, chital, nilgai, sloth bears, flying fox, etc. along with some eye-catching flora as well.
Jim Corbett National Park
Located in Uttarakhand, Jim Corbett National Park is India's first-ever national park. The park was established in 1936 and it is named after Jim Corbett, a hunter who hunted only man-eating tigers here. The national park was founded to protect tigers from the brink of extinction. Apart from Royal Bengal tigers, you can also spot otters, gharial, black bears, and deer here.
Spread across an area of 940 square kilometers, Kanha National Park is one of the largest parks in Madhya Pradesh and promises a great time. The park is credited with having saved the Barasingha from going extinct. It also served as one of the locations for Vidya Balan-starrer Sherni. Here, you can spot pythons, panthers, elephants, Royal Bengal tigers, and bears.
The Gir National Park in Gujarat is well-known for housing the Asiatic lions who are only found here. Besides these majestic beasts, you can also get to see the chital, striped hyenas, and wild boars. The park is also home to a wide variety of birds like Malabar whistling thrush, Paradise flycatcher, Common Kingfisher, among others. It remains shut during monsoons.
Part of the world's largest delta created by the Ganga, Brahmaputra, and Meghna rivers, West Bengal's Sundarban National Park is the ideal place to experience a jungle safari. Home to the famous Royal Bengal tigers, the place is a UNESCO World Heritage Site. It's also known for conserving the Ridley Sea Turtle. When here, you can also spot leopard cats, macaques, and estuarine crocodiles.