Gangaur Teej 2022: History, rituals, and more
Gangaur Teej 2022: History, rituals, and more
Apr 04, 2022, 11:31 am
2 min read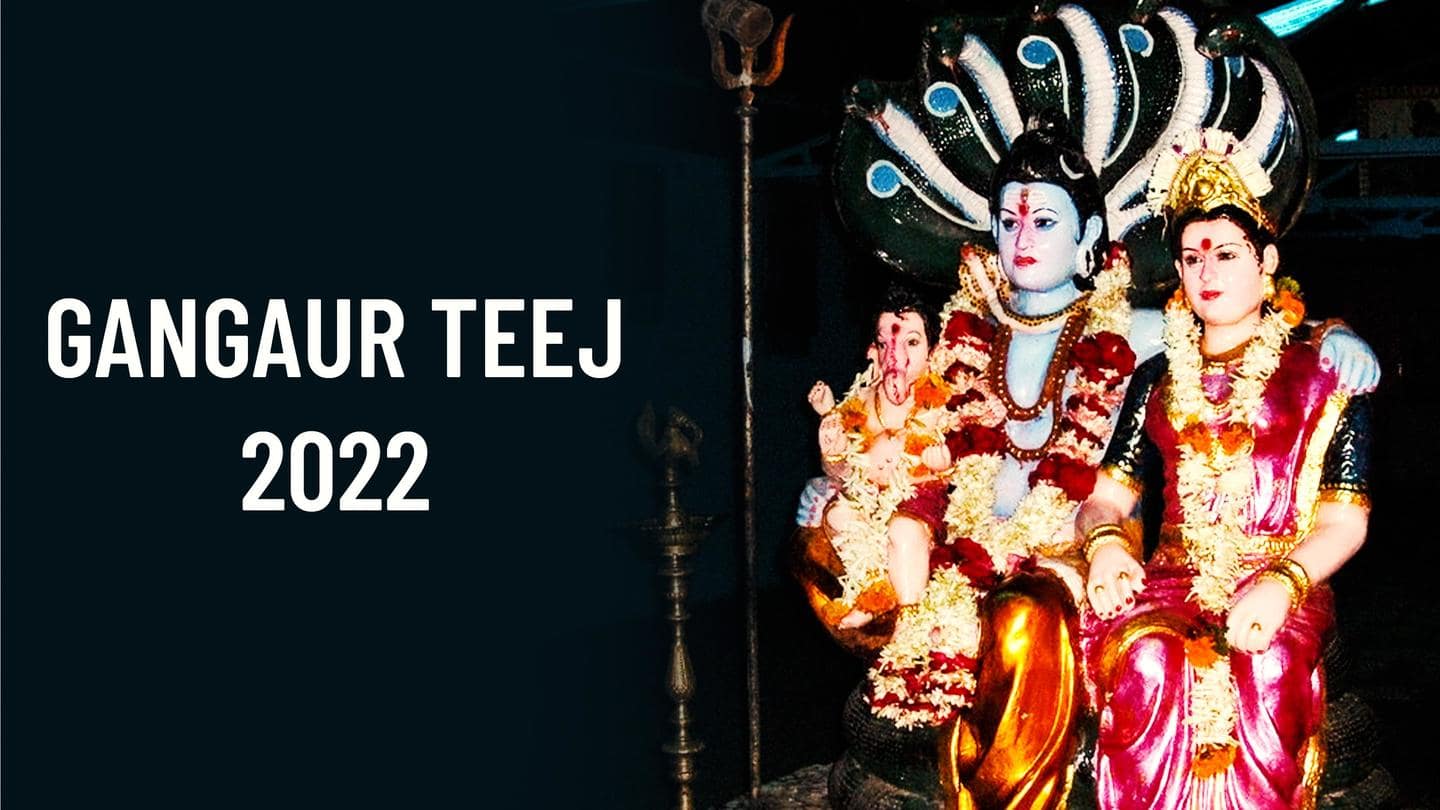 Also known as Gauri Tritiya, Gangaur Teej is celebrated every year with pomp and gaiety in Indian states like Madhya Pradesh, Rajasthan, Gujarat, Haryana, and Uttar Pradesh. The 18-day long festival begins on the first day of Chaitra month and celebrates the alliance between Lord Shiva and Goddess Parvati. This year, the auspicious festival began on March 18 and ends on April 4.
Significance of the festival
The Gangaur festival celebrates the marriage between Lord Shiva and Goddess Parvati. According to legends, Shiva reunited with Parvati during this time after months of separation. During this period, married women observe fasting for 18 days and perform Gauri Puja to pray for marital happiness and their husband's longevity. Unmarried women pray for an ideal life partner and seek blessings for happiness and prosperity.
History associated with the festival
According to folklore, Lord Shiva, Parvati, and Narad Muni went for a trip to a village. The women of the village served food to three of the deities. Pleased with the gesture, Parvati sprinkled suhagras on them for a happy marriage. She sprinkled her blood on the rest of the women who brought food by scratching her fingertip and blessed them with marital happiness.
Rituals associated with the festival
During the celebrations of Gauri Teej, married women put mehndi on their hands and get dressed in traditional attires. Isar Gangaur idols are adorned with new traditional garments and jewelry. Married women carry these idols on their heads and take out a procession in the garden or pond while singing Ganguar Geet. On the final day, the images are submerged in a well.
How to celebrate the festival?
Before fasting, establish the idol of Goddess Parvati made from pure clay in the afternoon. Place the idol on a square altar and offer sandalwood, camphor, turmeric, and saffron. Following this, make a Gauri of sand and offer henna, vermilion, bangles, kajal, mirror, comb, bindi, etc. Hear the Vrat Katha and worship the deity with incense lamp, akshat, sandalwood, and offer her suhaag items.