Everything you need to know about visiting the Amazon
Everything you need to know about visiting the Amazon
Feb 21, 2022, 05:40 pm
3 min read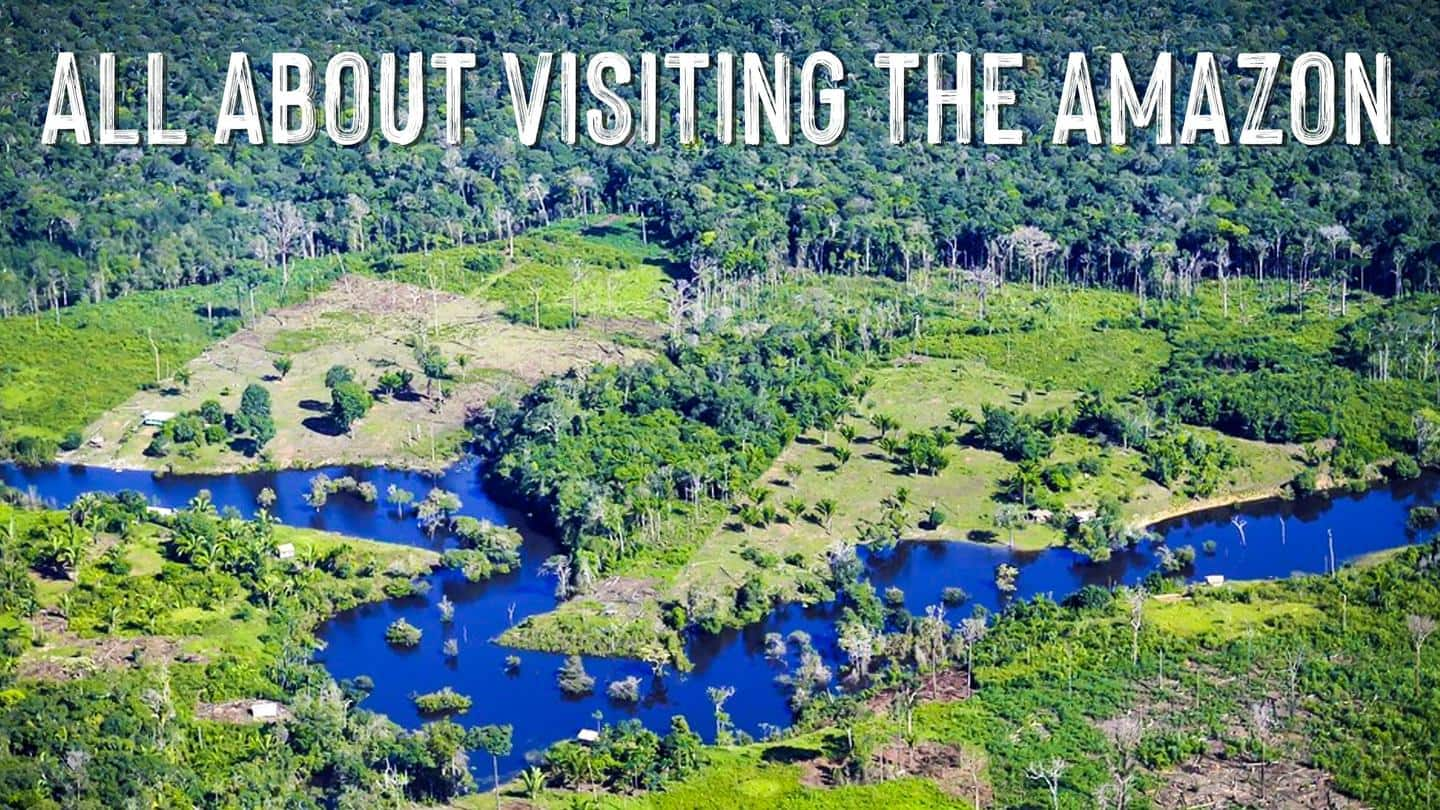 If you are a true nature lover, then the Amazon rainforest must be on your bucket list for its stunning flora and fauna. The Amazon is the world's largest tropical rainforest housing around 2.5 million insects, 40,000 plant species, and thousands of bird species. Covering over 5.5 million square kilometers, the Amazon's exotic landscape with staggering biodiversity is sure to catch your attention.
The Amazon rainforest covers nine South American countries. If you wish to travel to the Peruvian Amazon, take a flight to Iquitos. From here, you can book a motocarros (a version of the autorickshaw) to reach the city center. If you have booked a tour, then you just need to spot your host. To experience the Brazilian Amazon, travel to Manaus in northern Brazil.
The best time to visit the Amazon
The Amazon rainforest has a tropical climate and observes two seasons—wet and dry. The wet season lasts from January to June with frequent rainfall. However, the dry season i.e July to December is the perfect time to visit the Amazon as the temperature is between 26 and 40 degree Celsius and rainfall is less frequent which makes exploring the place much easier.
Witness the exotic flora and fauna
The stunning flora and fauna of the Amazon rainforest are truly a delight for wildlife enthusiasts and green-fingered explorers. When here, you can spot unusual plant species like giant water lilies, monkey brush vines, spaghetti passion flowers, and ginormous roots of the kapok tree. You can also spot different monkeys, sloths, caiman, bright-colored macaws, green anacondas, eyelash vipers, poisonous dart frogs, and boa constrictors.
The activities you can enjoy
A trip to the Amazon rainforest is all about river cruises, jungle walks, and paddleboarding. When here, you can also enjoy kayaking, river rafting, and canoeing. Jungle walks are extremely therapeutic where you get to learn about different medicinal plants and spot some unique animals and bird species en route. You can also try swimming with the super-friendly pink river dolphins.
Things to pack for your trip
Pack lightweight, waterproof and comfortable clothes for your Amazon vacation. Avoid carrying bulky luggage and carry essential items that you will genuinely need. Binoculars, a camera, mosquito sprays, and a pair of comfortable walking shoes are a must. Besides this, don't forget to carry good quality sunscreen, hats, swimming costumes, sunglasses, medications, and a head torch for those long night walks through the forests.
If you are planning to visit the Amazon rainforest, make sure to book a jungle lodge beforehand as these are the most preferred accommodation options here. You can choose a lodge according to your budget and comfort to witness the stunning sights of the Amazon. The lodges are equipped with comfortable beds and an attached bathroom. They also have mosquito nets for added protection.