National Coffee Cake Day 2022: Celebrations, recipes and more
National Coffee Cake Day 2022: Celebrations, recipes and more
Apr 07, 2022, 01:47 pm
2 min read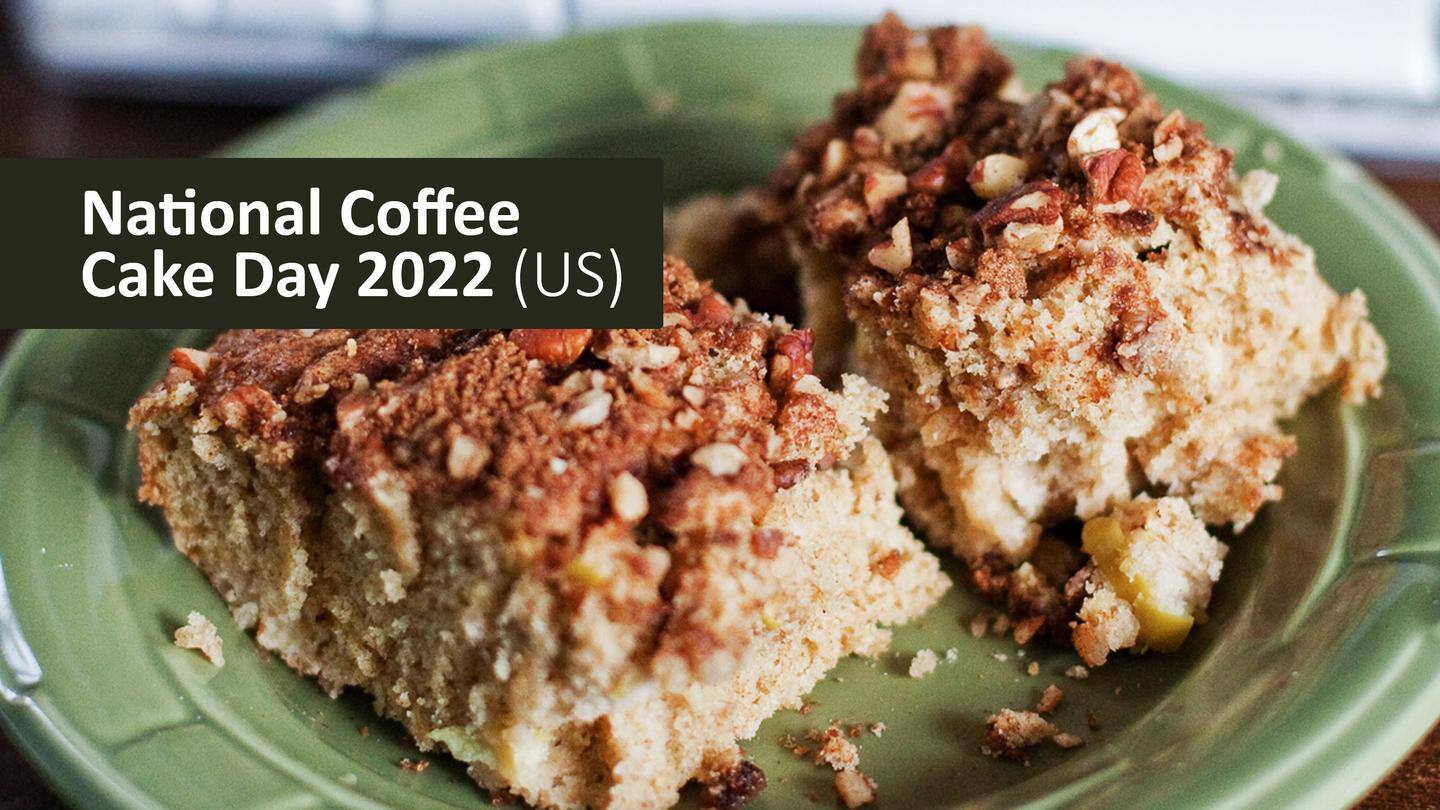 National Coffee Cake Day is observed on April 7 every year in the United States of America to celebrate the yummy and heartwarming dish that makes both the baker and receiver happy. The cake is supposed to be served with a steaming hot cup of coffee and has been enjoyed by people for hundreds of years. Read on to know more about the day!
A coffee cake is not a coffee-flavored cake but it's actually a type of cake that is best enjoyed with some coffee on the side. The single-layer cake has a dense texture and a slightly sweet flavor. The traditional coffee cake was served at 3 pm which was British tea time. Today, coffee cakes come in different shapes with sweet and crunchy toppings.
There is not much information available on who actually invented the coffee cake and how was it invented. However, the cake evolved from several sweet deserts like Gugelhupf and Kaffekuchen that were quite popular in Vienna during the 16th and 17th centuries. Later, German immigrants introduced these cakes to North America and transformed them into the coffee cakes that we know of today.
How to celebrate the sweet day?
If you want to celebrate National Coffee Cake Day, then buy a delicious coffee cake for yourself or bake one at home and enjoy it with some coffee. Invite over your friends and share some coffee cake with them as well. Also, share the pictures on social media by using the hashtag #NationalCoffeeCakeDay to make people aware of this yummy occasion.
American cookbooks have featured coffee cake recipes since the late 19th century. American coffee cake is a type of cake that is made using a topping of butter and cinnamon granules. British coffee cake, or coffee and walnut cake, is topped with crunchy walnuts. Made with sugar, applesauce, and flour, applesauce cake is another type of delicious coffee cake you can try.
How to make a classic coffee cake
Preheat the oven to 350 degrees. Combine together flour, sugar, cinnamon, and butter for the streusel topping. In another bowl, combine flour, baking powder, salt, sugar, and butter until crumbly in texture. Add egg, milk, and vanilla into this and mix well. Spread into a greased pan. Sprinkle the streusel mixture on top, bake for 25-30 minutes, and it's ready.