5 delicious recipes full of creamy butter
5 delicious recipes full of creamy butter
Mar 24, 2022, 11:01 am
2 min read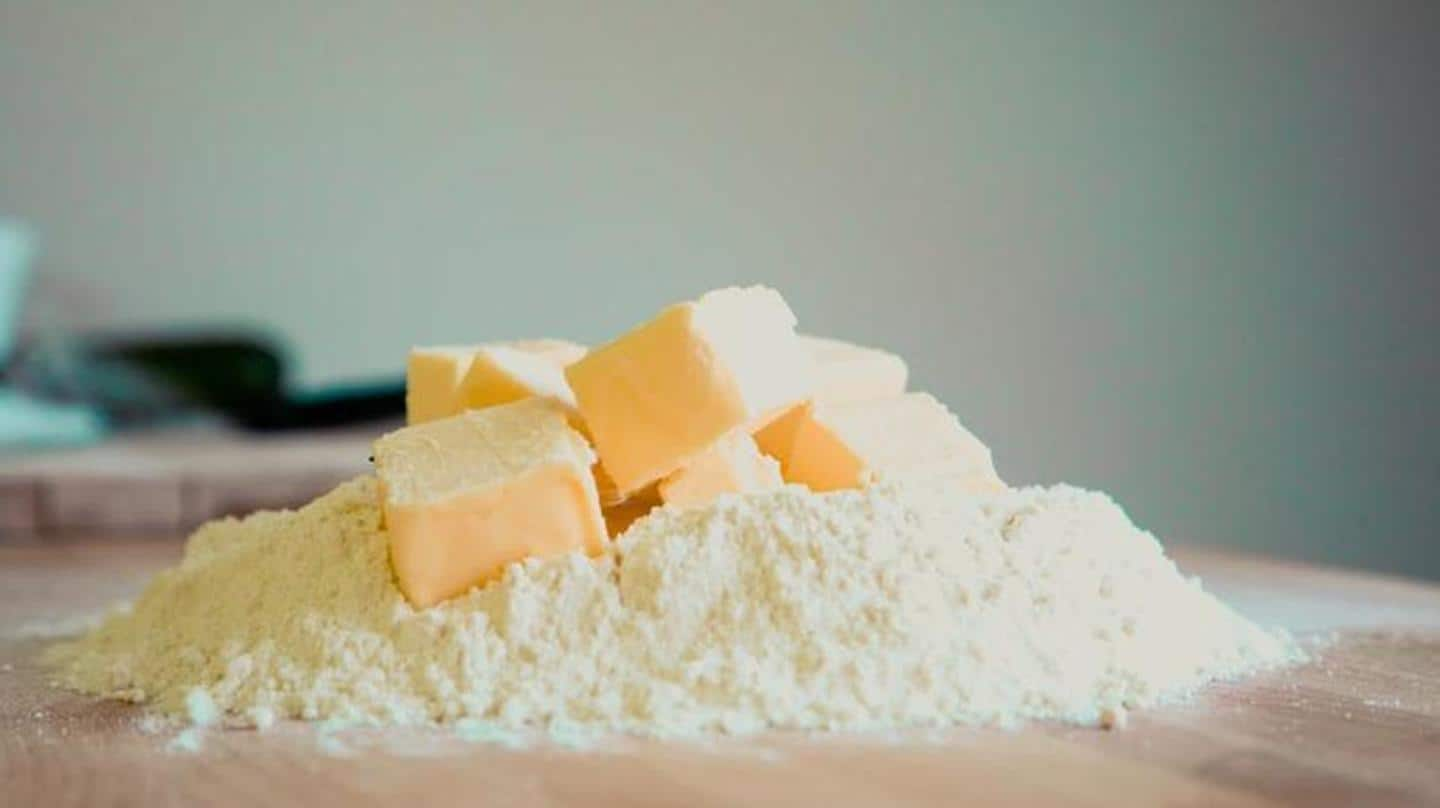 A spoonful of luscious and salty butter can instantly transform a dish and make it taste oh so good! It can be added to your curries, sandwiches, bread, paranthas, or even evening snacks to lift up their flavor in no time. Also, it is a common ingredient in most cuisines around the world. Here are some buttery recipes you can try at home.
This buttery cake is soft, moist, and tastes delicious. Mix together baking powder, sugar, flour, and salt. Add a mixture of vanilla extract, melted butter, and egg to it and mix well. Pour this mixture into a greased baking dish and top it with a mix of cream cheese, eggs, and powdered sugar. Bake for 40-45 minutes. Cool for an hour and serve.
This bread and butter pudding has a rich and luscious flavor and melt-in-the-mouth texture. Mix together milk, cornflour, raisins, fresh cream, vanilla essence, sugar and keep the mixture aside. Coat the bread slices with butter and place them on a greased dish. Sprinkle some muesli and top it with the milk mixture and brown sugar. Microwave for five minutes. Let it cool and enjoy.
These buttery cookies are the perfect snack to grab on the go. Beat sugar and softened butter until fluffy. Add egg yolk and flour and continue beating gradually. Flatten the dough on a greased pan and cut it into cookie shapes. Brush with egg white and add crushed almonds to the cookies. Bake in a preheated oven for 20-25 minutes. Let them cool. Enjoy.
Take ready-made dosa batter and mix it well with salt and keep aside. Drizzle some oil in a tawa and spread the dosa batter evenly on it. Sprinkle gun powder and put a dollop of white butter on the dosa. Add coriander leaves, onions, green chilies on top and cook until golden. Roll the dosas and serve hot with some coconut chutney and sambhar.
Soak rajma and whole urad dal for three hours and pressure cook for 10 minutes. Melt butter and saute ginger-garlic paste and Kashmiri chili powder in it. Add tomato puree and cook well. Add the boiled dal to this mix along with salt and water and cook for half an hour. Temper with browned garlic and add butter, cream, dried methi leaves, and serve.