What is seborrheic dermatitis? Symptoms, causes, and treatment
What is seborrheic dermatitis? Symptoms, causes, and treatment
Dec 01, 2022, 04:46 pm
3 min read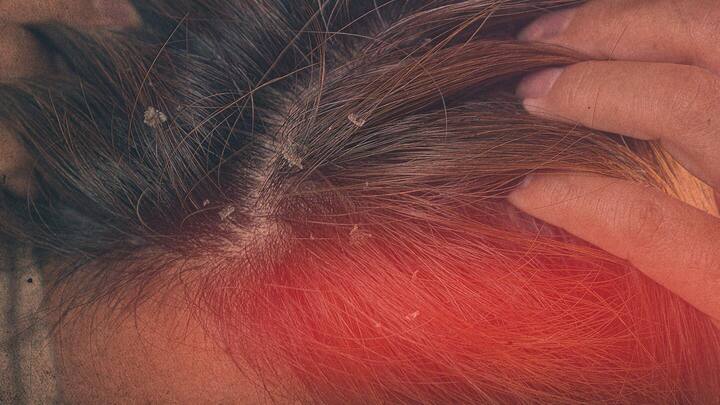 Seborrheic dermatitis, popularly known as dandruff is a common easy-to-treat skin condition. The term seborrheic comes from sebaceous glands, which are responsible for oil secretion on the skin. This skin condition can either be treated easily or become a lifelong issue with some people. It keeps coming and going. Here's everything you need to know about this skin condition.
Here's what our expert says
Seborrheic dermatitis is a chronic condition of the skin of one's scalp, eyebrows, nose, chest, back, and eyelids.
It is commonly known as dandruff and is caused by a fungus known as Malassezia furfur.
It is a self-limiting condition but when severe or persistent it requires treatment by a dermatologist who may advise emollients and antifungal agents in the form of shampoos and lotions.
Signs and symptoms of the skin condition
Symptoms of seborrheic dermatitis may include flaky skin or patches of oily skin covered with crusts. It usually appears on the scalp, but it can appear elsewhere on the body too. Flaky skin can cause reddening of the skin and itching. Symptoms tend to blow up during cold and dry weather. Taking too much stress can also trigger this skin condition.
The exact cause of seborrheic dermatitis is still not very clear. But health experts say that an overgrowth of a yeast called Malassezia can be the cause behind this ugly disease. Sometimes, an increased level of androgens can lead to the disease. An increased level of skin lipids or any family history may be attributed to its causes. Poor immune response slows down recovery.
What are the ways to treat it?
Seborrheic dermatitis is not hard to treat and sometimes it will clear up on its own. However, often it can be a lifelong issue. Good skincare and hair care can control this issue. Keep the affected areas clean if you have them on your face and body. Getting out in the sunlight can help stop the growth of yeast. Ensure you put on sunscreen.
Difference between seborrheic dermatitis and psoriasis
Psoriasis and seborrheic dermatitis can appear similar. Both cause patches of red skin with flakes and majorly appear on the scalp. However, the scales of seborrheic dermatitis are thinner than that of psoriasis. Seborrheic patches are usually easy to remove, but psoriasis patches are rigid. It is quite possible to have both scalp conditions at the same time.
Winter worsens the condition
During winter, the air becomes dry and devoid of moisture. This causes the scalp to dry up and as a result, the scalp gets flaky, making it easier for it to thrive. Also, the Malassezia yeast that causes seborrheic dermatitis tends to overgrow in colder environments. During summers, the sun's UV-A and UV-B light stops the growth of this yeast.