Himachal Pradesh: 7 ministers take oath in first cabinet expansion 
Himachal Pradesh: 7 ministers take oath in first cabinet expansion 
Jan 08, 2023, 12:46 pm
3 min read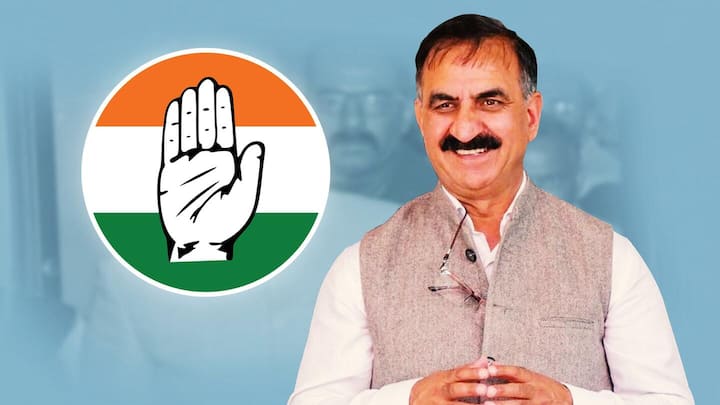 Chief Minister of Himachal Pradesh Sukhvinder Singh Sukhu officially expanded his cabinet on Sunday. Governor Rajendra Vishwanath Arlekar administered the oath of office to the newly appointed ministers during a ceremony at the Raj Bhawan. Seven MLAs were sworn in as cabinet ministers, including Vikramaditya Singh, son of former chief minister Virbhadra Singh in the state after a month-long wait after winning Assembly elections.
Why does this story matter?
Congress Party made a comeback in Himachal Pradesh after five years of Bharatiya Janata Party (BJP) rule by winning the Assembly elections last month.
The poll results also continued the years of custom in the state of giving mandates to alternate governments after every five years.
Notably, Congress got 40 seats in the 68-seat Himachal Pradesh Assembly while the BJP has 25 seats.
Who are the newly inducted ministers? 
The inducted ministers include MLA Dhani Ram Shandil from Solan, Chander Kumar from Jawali, Kangra district, Harshwardhan Chauhan from Shillai, Sirmaur district, and Jagat Singh Negi from the tribal Kinnaur area, per PTI. Rohit Thakur, Anirudh Singh, and Vikramaditya Singh of Shimla district's Jubbal-Kotkhai, Kasumpti, and Shimla (Rural) were also inducted. Notably, Singh is the son of former chief minister Virbhadhra Singh.
Watch: Video of oath-taking ceremony
Decision taken following consultation with Congress high command
According to Hindustan Times, the cabinet was formed following consultation from Congress's high command in Delhi. CM Sukhu held deliberations with senior party leaders including President Mallikarjun Kharge for the last three days. Meanwhile, for the post of deputy speaker, three berths are still vacant as the maximum number of ministers, including the CM, cannot exceed 12.
'Embarrassing' one month for Congress in Himachal 
According to reports, the delay in cabinet formation had put the ruling Congress in a tight spot in the state. Many speculations were also making rounds within and outside the party about weak giving the party some embarrassing moments. Sources told HT that the decision was tough for Sukhu as Congress has won 40 seats but only 10 cabinet vacancies had to be filled.
Early controversy and infighting
Last month, the state Congress chief and wife of former CM Virbhadra Singh, Pratibha Singh triggered a controversy when she publicly asserted her claim to the CM post, invoking the legacy of her late husband. She also wanted fair representation in the government. Meanwhile, Sukhu who had the backing of more than 24 MLAs at that time gave a larger share to his loyalists.