Assembly elections 2019: How did star-candidates perform in Haryana, Maharashtra?
Assembly elections 2019: How did star-candidates perform in Haryana, Maharashtra?
Oct 24, 2019, 04:45 pm
3 min read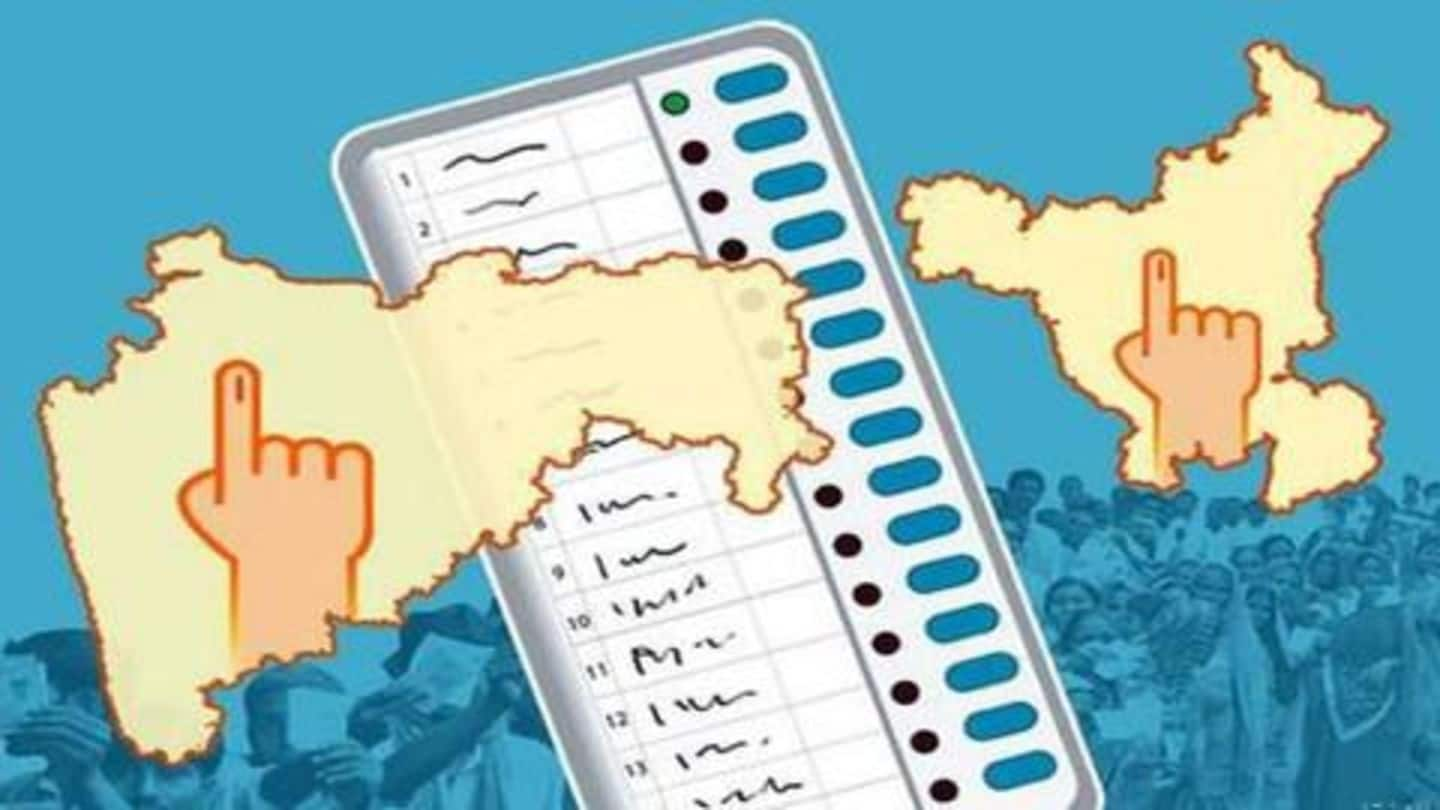 With each passing hour, the picture of Haryana and Maharashtra assemblies are becoming clearer. In Maharashtra, BJP will form the government with its alliance partner Shiv Sena. The news is not that great from Haryana as the state is heading towards a hung assembly. Obviously, some major upsets and surprise wins took place in the polls this time. Let's take a look.
First, let's start with Haryana's key candidates
In Haryana, tickets were given to wrestlers, TikTok stars, and dynasts. While some won, some lost. TikTok star Sonali Phogat, whose candidature made it to headlines, lost from Adampur. She had famously said the constituency will turn out to be the second Amethi, from where BJP's Smriti Irani defeated Congress scion Rahul Gandhi in May. The BJP candidate lost to three-time MLA Kuldeep Bishnoi.
Haryana's Finance Minister lost, so did wrestler Yogeshwar Dutt
In what qualifies as a major blow to BJP, Captain Abhimanyu, who is a minister in Chief Minister Manohar Lal Khattar's cabinet, lost from Narnaund. The state's finance minister lost to JJP's Ram Kumar Gautam. Wrestler-turned-politician Yogeshwar Dutt also lost from Baroda.
Hooda, Chautalas won; Khattar is leading
Another wrestler who was given a ticket by BJP, Babita Phogat, lost from Dadri. State BJP chief Subhash Barala also faced defeat from Tohana constituency. However, biggies like former Haryana CM Bhupinder Singh Hooda, JJP's Dushyant Singh Chautala, and INLD's Abhay Singh Chautala won from Garhi Sampla-Kiloi, Uchana Kalan, and Ellenabad respectively. At the time of the press, Khattar was leading from Karnal.
Now, let's take a look at Maharashtra
In Maharashtra, the first Thackeray ever to contest polls, Aaditya, won from Worli constituency. There's a strong buzz that Shiv Sena might bargain a Deputy CM post for Aaditya, or the party could go into a 50-50 deal with BJP where he will remain CM for 2.5 years and current CM Devendra Fadnavis for 2.5 years. Fadnavis was leading from Nagpur South West too.
Pankaja Munde lost to cousin Dhananjay Munde from home turf
In yet another major embarrassment for BJP, Pankaja Munde, Maharashtra minister and daughter of late leader Gopinath Munde, lost from her home turf Parli. Her cousin, Dhananjay, who is with NCP, scooped away the seat. Interestingly, just before polls a video of Dhananjay, wherein he purportedly demeaned Pankaja, did rounds of media. Later, he claimed the video was doctored.
NCP's Ajit Pawar and Congress' Ashok Chavan won
Ajit Pawar, a former deputy CM and high-profile politician, won from Baramati constituency. Former CM Ashok Chavan, who contested from Bhokar assembly, after losing Lok Sabha polls, won. Meanwhile, BJP's Radhakrishna Vikhe Patil won from Shirdi. Interestingly, Sena was left red-faced after Mumbai mayor Vishwanath Mahadeshwar lost from Bandra east seat, where Thackeray house Matoshree is located. He lost to Congress' Zeeshan Siddique.