Meghalaya: 12 out of 17 Congress MLAs join TMC
Meghalaya: 12 out of 17 Congress MLAs join TMC
Written by
Pratyush Deep Kotoky
Nov 25, 2021, 10:15 am
3 min read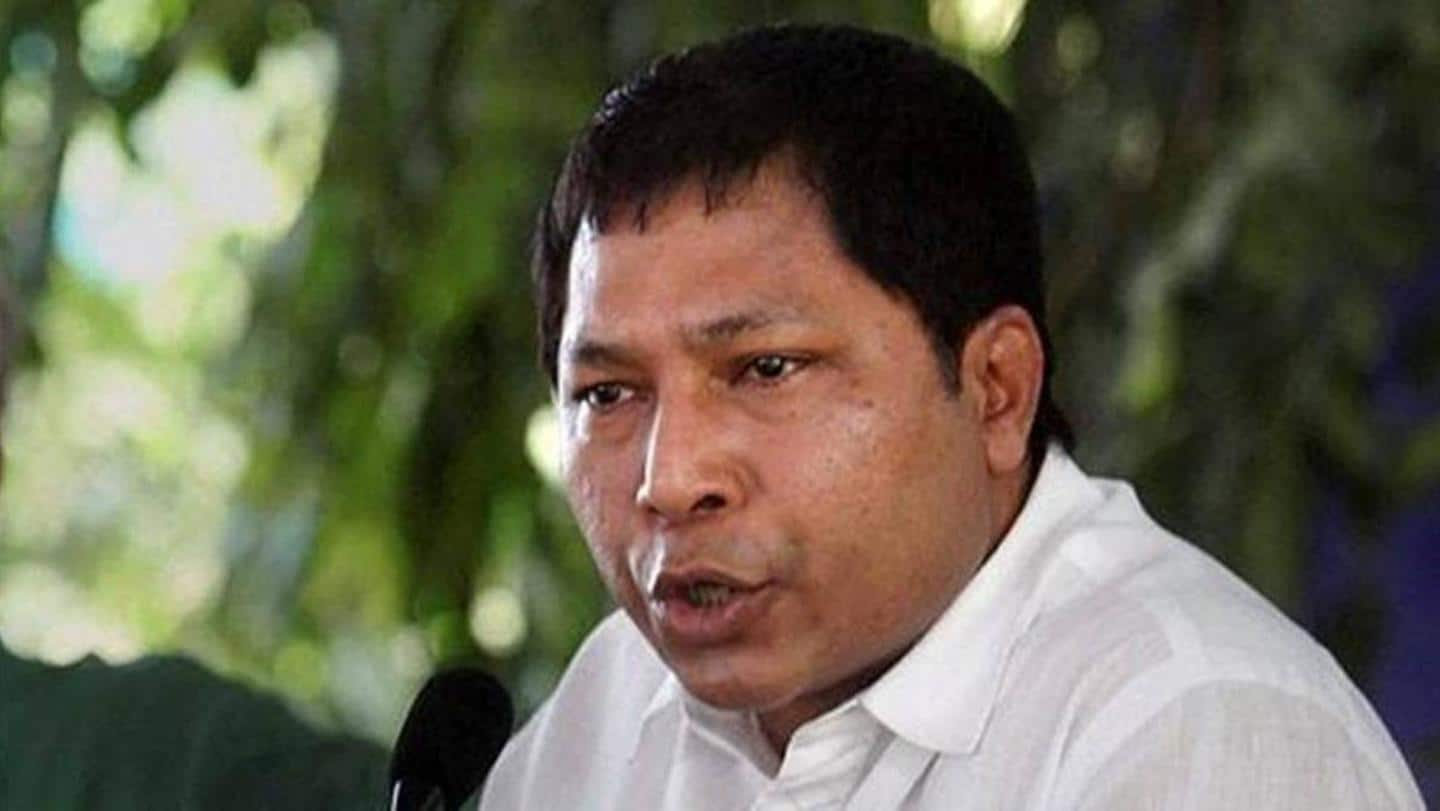 In what can appropriately be termed a "midnight coup," 12 out of 17 Congress MLAs in Meghalaya jumped ship to Trinamool Congress Wednesday midnight. Led by former Chief Minister of the state, Mukul Sangma, the MLAs also reportedly submitted a letter to the State Assembly Speaker, informing their change of status. The move means that now TMC is the principal opposition party in Meghalaya.
The development comes a day after Congress leaders Kirti Azad and Ashok Tanwar joined TMC in Delhi in the presence of West Bengal Chief Minister Mamata Banerjee.
The switching spree launched by TMC is being considered a part of the party's new national ambition.
Apart from Meghalaya, the party has also been trying to make inroads into Tripura and other northeastern states.
Sangma was unhappy with party leadership
Congress's Leader of Opposition in Meghalaya, Sangma, was reportedly unhappy over the appointment of Vincent H Pala as the state unit President. In September, Sangma stayed away from a function to felicitate Pala. In October, Sonia Gandhi and Rahul Gandhi also met Sangma to placate him. The latest development came within a week after Sangma met the AICC leadership, including KC Venugopal, in Delhi.
Congress emerged single largest party in last elections
In the 2018 Meghalaya Assembly elections, Congress emerged as the single-largest party after winning 21 seats out of 60. However, Conrad Sangma-led National People's Party managed to form a coalition government despite winning 19 seats. NPP is part of the BJP-backed North East Democratic Alliance.
TMC is reportedly planning further expansion in Northeast
In the northeast, TMC's expansion has mostly been at the cost of Congress. Congress has already lost Sushmita Dev—a senior leader from Assam—who had joined TMC in August. Similar talks are also ongoing with a few other Congress leaders in Assam, NewsBytes has learned. Some discussions are also ongoing between TMC and a newly formed regional party in Assam, sources told NewsBytes.
No meeting between Banerjee and Sonia Gandhi
Meanwhile, Banerjee, who is currently visiting the national capital, has not yet met Congress President Sonia Gandhi, even though there was speculation about a meeting. When asked about it, Banerjee said she had not sought an appointment with Gandhi as "they are busy with Punjab polls." "Why should we meet Sonia every time? It is not constitutionally mandated," she added.
TMC made three key acquisitions on Tuesday
On Tuesday, TMC had made three major acquisitions to make inroads into two other states—Haryana and Bihar. Besides Congress leader Azad, these include Haryana Congress leader Ashok Tanwar and Rajya Sabha MP Pawan Verma of the Janata Dal (United). Some other key Congress entrants in the party include President Pranab Mukherjee's son Abhijit Mukherjee and former Chief Minister of Goa Luizinho Faleiro.
Mamata to visit Varanasi, Maharashtra
Meanwhile, Banerjee said she will visit Varanasi—PM Narendra Modi's constituency—to meet former Uttar Pradesh CM Kamalapathi Tripathi's family. Notably, his grandson and great-grandson—Rajeshpati Tripathi and Laliteshpati Tripathi—had joined the TMC in October. She will also visit Mumbai to meet Nationalist Congress Party chief Sharad Pawar and Maharashtra Chief Minister Uddhav Thackeray on December 1.
Willing to help SP's Akhilesh Yadav: Banerjee
On the upcoming Assembly polls in UP, Banerjee said she would like to help Samajwadi Party chief Akhilesh Yadav if he needs TMC's help. "If Trinamool can help defeat the BJP in UP, we will go...If Akhilesh wants our help, we will help," she said.