NASA Voyager 2 just found a weird interstellar boundary
NASA Voyager 2 just found a weird interstellar boundary
Written by
Shubham Sharma
Nov 06, 2019, 02:52 pm
2 min read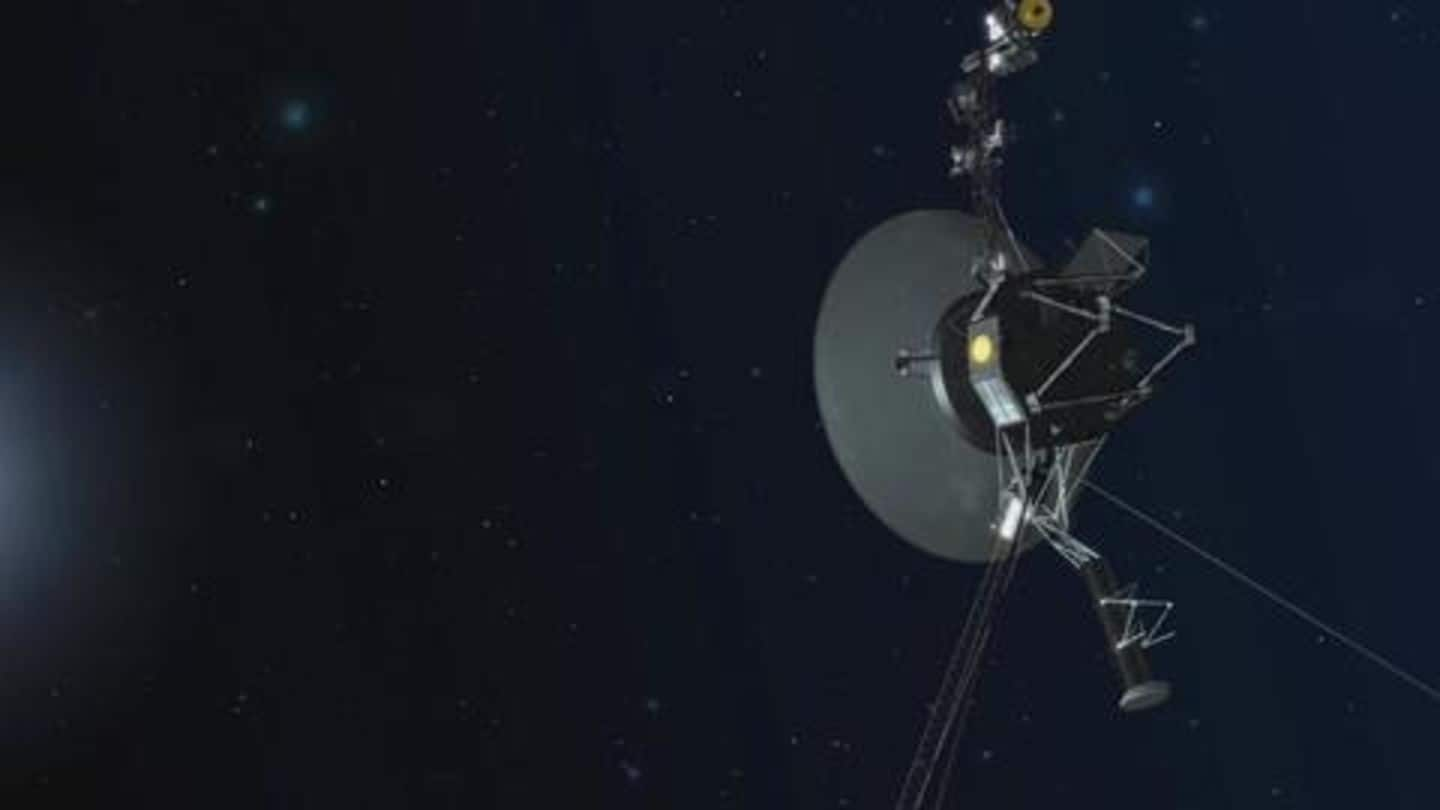 Last year, NASA's Voyager 2 spacecraft crossed into interstellar space and became the second-ever man-made object to enter the realm between the Sun and stars (first being Voyager 1). Now, after analyzing the data from that historic passage, scientists have revealed that the probe has found a weird interstellar boundary that Voyager 1 had missed during its own passage six years ago. Here's more.
First, let's recap Voyager 2's entry into interstellar space
After launching in the 1970s and covering some 18 billion kilometers, Voyager 2 escaped the Sun's sphere of influence and entered the interstellar medium - the void between stars - by passing through a boundary called heliopause. The heliopause, to recall, is that region where cosmic rays, high-energy particles from distant stars/galaxies hit the bubble-like solar magnetic shield, which hosts our Solar System.
Weird new border discovered just outside heliopause
While most of Voyager 2's observations matched those of Voyager 1, there was a new finding by the former - a previously unknown border just outside of the heliopause. The region has been described as a "cosmic ray boundary layer" as, according to scientists, it signifies where the probe witnessed a shift in the gradient of interstellar cosmic rays and lower-energy solar particles.
Voyager 1 detected this boundary inside heliopause
Six years ago, when Voyager 1 crossed into the interstellar medium, it couldn't detect this cosmic ray boundary layer. However, according to scientists, the probe did note some signs of this boundary inside the heliopause. Now, this, combined with Voyager 2's findings, has led the team to posit that the boundary layer in question might be present on both sides of the heliopause.
Here's what the team behind the discovery said
"There appear to be cosmic ray boundary layers on both sides of the heliopause, with the outer one only being evident at the position of Voyager 2," the researchers said, adding this external layer "was not evident at the place, time where Voyager 1 crossed."
More observations, studies needed to delve into this
Though this discovery is tantalizing, the researchers need more studies, observations to delve into this. They think that the layer is present on both sides of the heliopause but are still working to find out why the probes witnessed it just once and that too on the opposite sides of the heliopause. Hopefully, further analysis of Voyager 2 data would reveal more about this.