#CES2020: Weirdest gadgets seen at world's biggest tech show
#CES2020: Weirdest gadgets seen at world's biggest tech show
Written by
Shubham Sharma
Jan 08, 2020, 02:10 pm
2 min read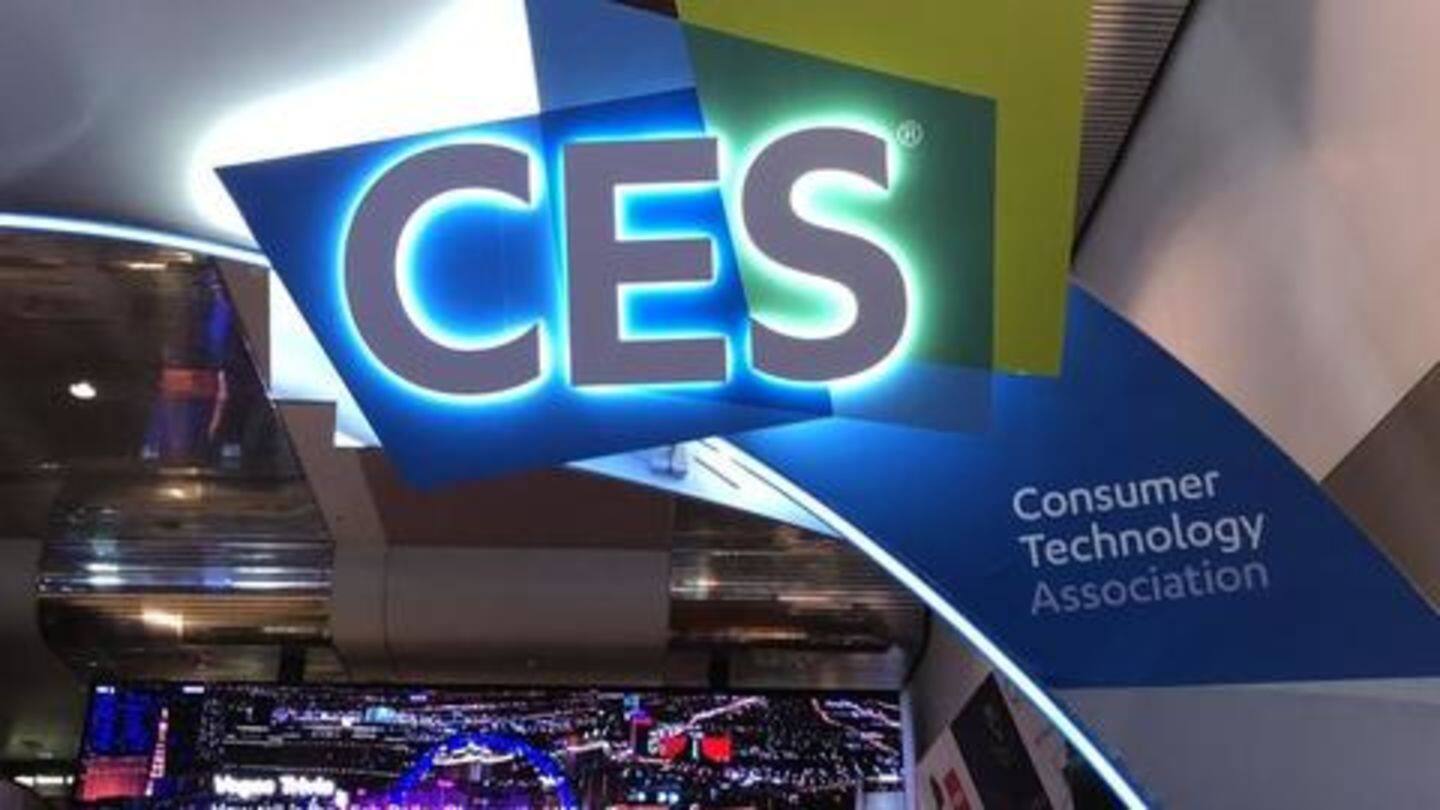 This year's Consumer Electronics Show has been a real treat, thanks to leading technology companies like Samsung, OnePlus, and Intel. Their innovative products (from phones with disappearing cameras, to robots to foldable laptops) gave a glimpse at the future of consumer technology. But, along with this, we also witnessed some weird stuff, things CES has become synonymous with. Let's take a look at them.
Robot to deliver toilet paper during emergencies
Charmin, the leading brand of toilet paper, showcased RollBot, a machine that brings salvation to those stranded in a toilet with no cleaning paper. The bear-faced wheeled robot can be triggered via phone to navigate around home and deliver the toilet paper directly to your hand. It operates using infrared sensors but is still a prototype at this stage.
The robotic ketchup mover
Moving ketchup or mayonnaise from one plate to another can be really messy, but now, there is a robotic device to help - Sauce Slider. The machine uses an automatically sliding Teflon plate to pick up and move gel-like products, neatly and without changing their shape. This can eventually be used for packaging and reducing product wastage. Weirdness Quotient: 100.
BellaBot food delivery cat
You may have seen several food-delivery robots, but BellaBot is more like a cat. It can carry up to 10kg of food to people sitting in a restaurant and respond with cute purrs when adored by them. The bot meows with pleasure but can also get mad from time to time, reminding people not to interrupt its job.
Petit Qoobo: Your cuddly robotic kitten
Petit Qoobo is a soft, cuddly robotic pet for those who can't own a real one due to allergies or apartment rules. The furry headless robot wags its tail in response to the touch of its owner as well as ambient sounds and also vibrates softly to mimic the purr of a kitten. Most importantly, you can carry it around anywhere you want to.
Finally, the toothbrush that checks cleanliness in real-time
Finally, Colgate unveiled an electric toothbrush that uses tiny embedded sensors to check and tell if the teeth are clean or not. The sensors of the brush detect plaque deposits - on individual tooth level - and alert the user with a blue light. Additionally, it creates a digital map of your mouth to show the parts you may have missed while brushing.