Cough syrup deaths: WHO urges countries to take immediate action
Cough syrup deaths: WHO urges countries to take immediate action
Jan 24, 2023, 03:17 pm
3 min read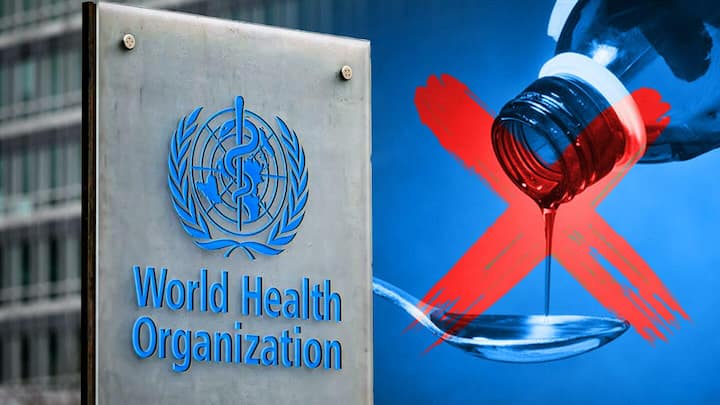 Following a series of child deaths linked to contaminated cough syrups in the past few months, the World Health Organization (WHO) has issued several measures for countries, calling for "immediate and concerted action" to protect children. Over 300 children aged under five died of acute renal damage in Gambia, Uzbekistan, and Indonesia in 2022, and the deaths were traced down to such contaminated medicines.
Why does this story matter?
Hundreds of children, mostly under the age of five, reportedly died in Gambia, Uzbekistan, and Indonesia in recent months after being administered contaminated cough syrups.
Doctors raised the alarm, and investigations linked the deaths in Gambia and Uzbekistan to cough syrups made in India, while Indonesian deaths were linked to domestically-made syrups.
The medicines caused kidney failure and death in children, per health authorities.
Take immediate, concerted action: WHO tells medical supply stakeholders
On Monday, the WHO issued a detailed statement regarding contaminated medicines and urged various stakeholders and its 194 member countries to take urgent action to prevent more deaths. "Since these are not isolated incidents, WHO calls on various key stakeholders engaged in the medical supply chain to take immediate and coordinated action," the statement said.
WHO's alerts over contaminated cough syrups
The WHO repeatedly warned countries last year and earlier this month to stop using cough syrups produced by Indian companies, Maiden Pharmaceuticals and Marion Biotech, which are linked to deaths in the Gambia and Uzbekistan, respectively. Cough medicines produced by four Indonesian companies—PT Yarindo Farmatama, PT Universal Pharmaceutical, PT Konimex, and PT AFI Pharma—that were sold on the local market also received a warning.
Fatal syrups sold in other countries unchecked: WHO
The WHO alleged that contaminated medicines were probably being sold in other countries like the Philippines, Timor-Leste, Senegal, and Cambodia without checks. It stated that diethylene glycol and ethylene glycol, which are hazardous chemical compounds used as antifreeze and industrial solvents, were present in significant concentrations in the aforementioned drugs.
Member countries urged to take these steps immediately
The WHO called on member countries to ensure that only approved medicines are sold. It urged governments and regulators to devote resources to inspect manufacturers, increase market surveillance, and take action where needed. It further called on manufacturers to obtain raw materials from qualified vendors, test their products more carefully, and keep records. Suppliers and distributors were also instructed to sell only authorized drugs.
What do we know about the fatalities?
Indonesia has banned numerous cough syrups after nearly 100 deaths were linked to the aforementioned medicines. In October, nearly 70 children died in the Gambia from kidney injuries linked to a cough syrup made by New Delhi-based Maiden Pharmaceuticals. In December, India again launched an investigation into the deaths of 18 children in Uzbekistan after they consumed a Noida-based pharma company-manufactured cough syrup.
About contamination of ethylene glycol, diethylene glycol
Ethylene glycol (EG) and diethylene glycol (DEG) are both highly toxic, colorless, and viscous liquids with a sweetish flavor. According to the US Centers for Disease Control and Prevention (CDC), both chemicals are often found in glycerin as contaminants and used as sweeteners in producing numerous pharmaceutical syrups. DEG and EG have reportedly been involved in several mass poisonings dating as early as 1937.