19 dead after explosion rocks Kabul education center, several injured
19 dead after explosion rocks Kabul education center, several injured
Written by
Prateek Talukdar
Sep 30, 2022, 12:07 pm
2 min read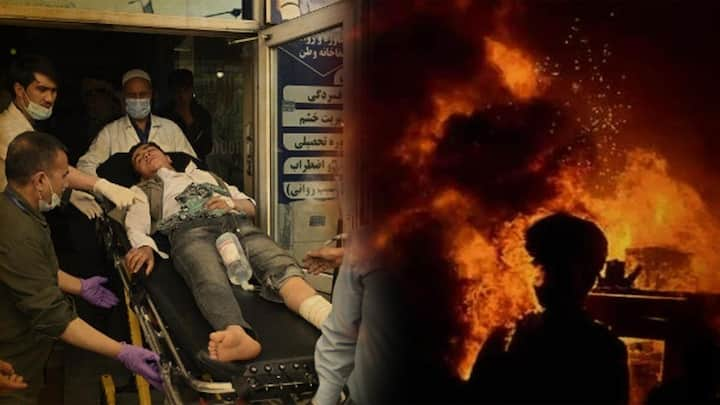 An explosion by a suicide bomber at the Kaaj education center claimed the lives of at least 19 people and injured dozens in Dasht-e-Barchi of west Kabul in Afghanistan. The area has a significant population of the Hazara community who are an ethnic minority and have been targeted before. The blast occurred when students were appearing for a mock university exam.
Why does this story matter?
The terrorist group Islamic State has been targeting the ethnic Hazara community in the area.
They had claimed responsibility for another attack on an education center in west Kabul in 2020 which had killed 24 people.
The Taliban came to power in August last year, however, the last few months have witnessed a series of bomb blasts at mosques and in civilian areas.
People struggled to find institutional help for victims
Most of the victims are said to be girls
No group claimed responsibility so far
No group has claimed responsibility for the attack yet. A spokesperson of the Taliban government's interior ministry condemned the attack and said that security teams were at the site. The spokesperson, Abdul Nafy Takor said the attack on civilians was a testament of the "enemy's inhuman cruelty and lack of moral standards." The Taliban government said it was working on restoring stability.
List of dead, wounded posted on walls
Among the victims were high school graduates, both boys and girls who were preparing for a university entrance exam, said police spokesperson Khalid Zadran. Schools are typically closed in Afghanistan on Fridays. People rushed to the hospitals where ambulances were arriving with victims. Residents frantically looked for their relatives after a list of the confirmed dead and injured was put up on walls.
Dasht-e-Barchi has been attacked repeatedly
Apart from the Islamic State, the Hazaras have alleged persecution by the Taliban. The Dasht-e-Barchi neighborhood has been repeatedly targeted in the last few years. Before Taliban took over, three bombs exploded near a school in the neighborhood killing 85 people — mostly girl students — and injuring around 300 poeple. In April this year, two blasts at separate education centers killed six people.