Print 'beef-free' notes: Hindu organization requests Australia's Central Bank
Print 'beef-free' notes: Hindu organization requests Australia's Central Bank
Jan 27, 2019, 12:10 am
3 min read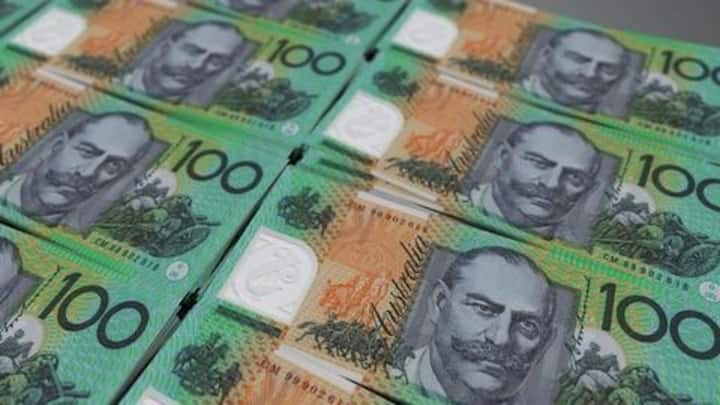 A Hindu organization recently requested the Reserve Bank of Australia (RBA) to print 'beef-free' currency because using beef for currency notes hurts the Hindu sentiments. Australian banknotes have trace amounts of tallow in them. Tallow is a substance rendered from animal fat and is used to keep the notes 'anti-static' (Prevention of static electricity that gets created when notes go through a counting machine).
President of Hindu-group asks bank to respect sentiments of Hindus
Tallow also helps keep trace agents neutralized. In Hinduism, cow is considered sacred and majority of Hindus don't consume beef. Putting this into context, Rajan Zed, President, US-based Universal Society of Hinduism, wrote to the Australian Central bank asking officials to show respect for sentiments of Hindus and come up with a manufacturing process for the notes, which doesn't have beef-fat as an ingredient.
Zed requests RBA Governor to seriously look into matter
"Consumption of beef is highly conflicting to Hindu beliefs and it is certainly banned from entering Hindu religious centers. Cow, the seat of many deities, is considered sacred and has long been venerated in Hinduism," Zed said in the letter. The devout Hindu also urged the Reserve Bank of Australia Governor, Philip Lowe, to seriously look into the issue.
Zed also asked Australia's PM to intervene in the issue
Zed further said, "The RBA should have been wise and literate enough to look into the religious sensitivities of its consumers before investing so much money and effort into the production of polymer banknotes." He added that one of the values of the central bank is to serve public interest, which should be followed. He also requested Australia's Prime Minister, Scott Morrison, to intervene.
Previously, Zed slammed British brewery for 'Om' symbol on beers
Last month, Zed criticized a British brewery for using the Hindu symbol of Om on its beer bottles. The Cheshire Brewhouse apologized and promised to change the pictures on its Govinda Indian Pale Ale's labels. Hindus comprise a pretty good percentage of Australian population, with a 2016 census saying there are over 440,000 Hindus in Australia. Also, Hinduism is the fourth largest religion globally.
RBA currently printing 'Next Generation' notes with dynamic features
Meanwhile, the RBA is currently printing $20 and $100 new notes- the 'Next Generation' notes as they have dynamic features which will also help visually impaired to recognize the note. The new banknotes are expected to be issued in 2019 and 2020. The $5 and $10 denomination notes have already been circulated. However, it's not clear if beef-fat is being used in these notes.