Pakistan election: Imran Khan's vote may be cancelled over code-violation
Pakistan election: Imran Khan's vote may be cancelled over code-violation
Jul 25, 2018, 06:07 pm
2 min read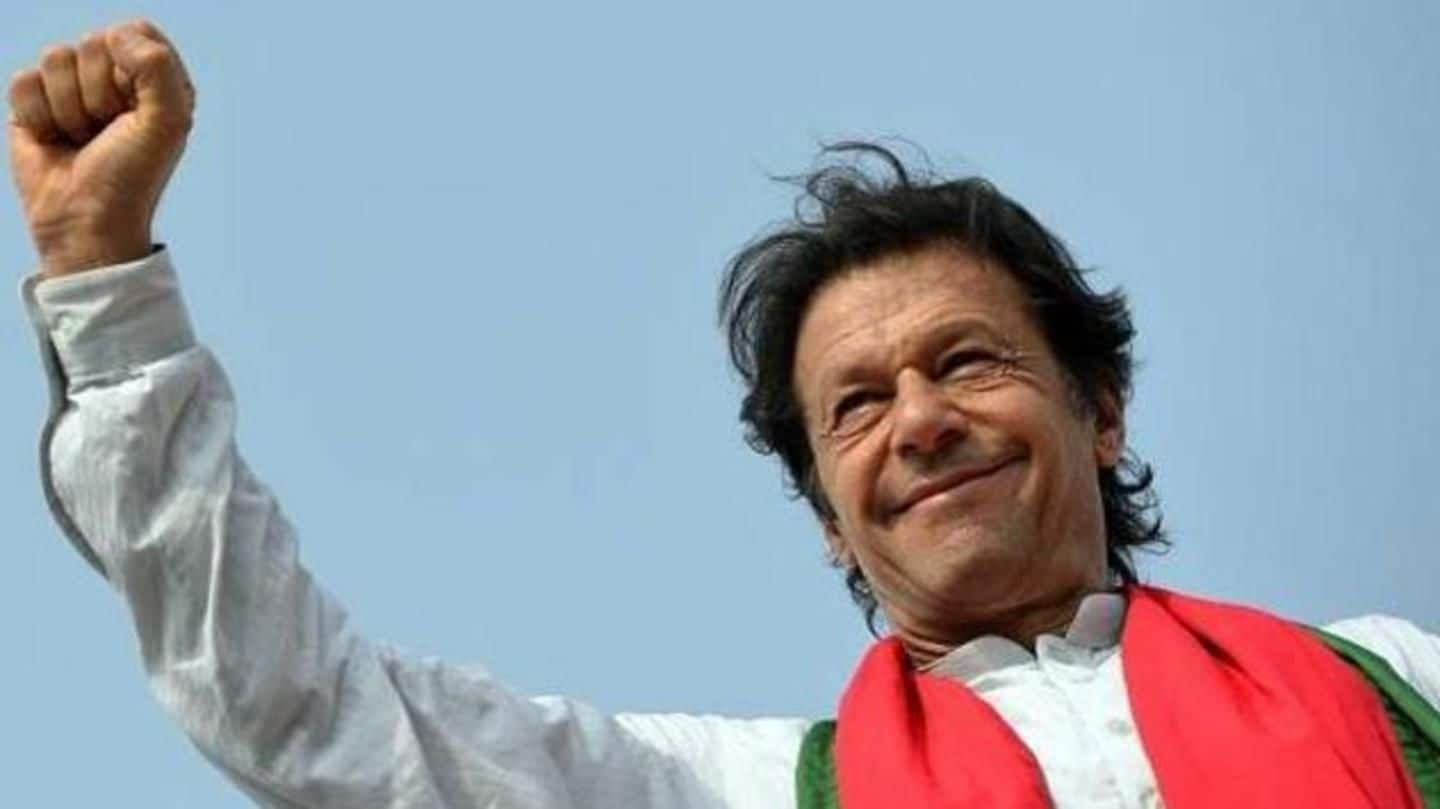 The vote of PTI Chief Imran Khan in Pakistan's general elections might be cancelled, after reports emerged that his voting had been recorded on camera. Such an act violates the country's "secrecy of ballot" code, which is punishable by six months' imprisonment plus a fine of Rs. 1,000. However, his party has denied the allegations, blaming the Election Commission for failing to prevent unverified reports.
EC mulling action, notice to be sent to Khan
According to Dawn, the Election Commission received a video of Khan casting his vote. The body has taken note of the matter and forwarded it to the chief election commissioner for further action. A notice will also be sent to Khan. The cricketer turned politician is a major contender for the prime ministerial post. His main rival is Shehbaz Sharif of the PML(N).
EC action might present unbalanced view, compromise elections: PTI
Responding to the controversy, PTI denied Khan had violated any rules. "Taking notice against a particular party's leader may present an unbalanced view and compromise the elections," the party said. But the said act is illegal under Section 185 of the country's Election Act 2017.
PML(N) received a blow recently after Nawaz Sharif was jailed, but his brother Shehbaz has taken the reins and is a favorite. Giving it tough competition is PTI, which, six months ago, was just another contender, but support for it has risen sharply since. Reports say the powerful military helped. Then there's Bilawal Bhutto Zardari of PPP and Hafiz Saeed's MML, contesting but unpromising.
The "dirtiest election" in Pakistan in years
Analysts have called it Pakistan's "dirtiest election" in years, marred by allegations of rigging, muzzling of the media, attacks and kidnappings. The worst attack was an IS-claimed suicide bombing at an election rally in Balochistan, which killed nearly 150 people. Dawn, Pakistan's largest English-language newspaper, vanished months ago. The country's Human Rights Commission has claimed "blatant, aggressive and unabashed attempts" to manipulate the polls.
Results to be declared within 24 hours
Voting started at 8am local time today in over 85,000 polling stations. The counting of votes will be done soon after conclusion of the polling process at 6pm. Results will be announced within 24 hours.