Iran's anti-hijab protests: Three more get death penalty amid outrage
Iran's anti-hijab protests: Three more get death penalty amid outrage
Jan 10, 2023, 11:52 am
3 min read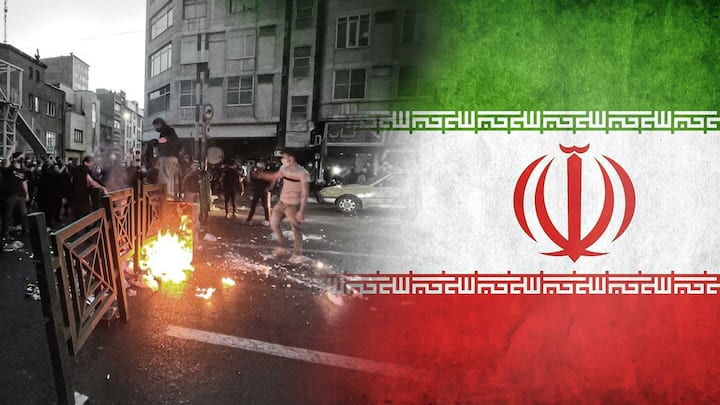 Iran sentenced three more persons to death for participating in anti-hijab protests and 'waging war on God', Mizan news agency reported. The convicts have been identified as Saleh Mirhashemi, Majid Kazemi, and Saeid Yaghoubi. Notably, four persons have so far been executed since September last year, when the mass protests began. The country faces global criticism for its crackdown on protesters and subsequent executions.
Why does this story matter?
The anti-hijab protests in Iran gained considerable momentum across the nation after the death of 22-year-old Mahsa Amini in the morality police's custody.
After this, women worldwide carried out iconic protests by burning or removing their hijabs and cutting their hair.
This protest is also seen by women across the globe as an exhibition of resilience and has gathered a lot of media buzz.
Three men convicted of killing Basij Force members
The three men were convicted of allegedly killing members of Basij Force during protests in Isfahan. However, they have a chance to appeal against the verdict, reported the news agency. The Basij forces, affiliated with the elite Revolutionary Guards, have been deployed in all major Iranian cities for detaining and controlling protesters. In Iran, death sentences are usually carried out by hanging.
Iran unlikely to soften its fierce stand
Iran's Supreme Leader, Ayatollah Ali Khamenei, said on Monday that the country has no intention to relax its stance. He said during a speech that people who "set fire to public places have committed treason without a doubt," which is punished by death. Meanwhile, small demonstrations continue to take place in various cities, including the capital Tehran, despite the establishment intensifying its repression.
Global condemnation over Iran's executions
On Monday, the execution of protesters was strongly denounced by Pope Francis, saying the right to life is under threat in Iran due to the death penalty impositions. Human rights organizations also slammed Iran, terming executions as an attempt to intimidate protestors. Amnesty International said that Iranian authorities seek to execute at least 26 people in "sham trials designed to intimidate" protesters.
Agitation against morality police continues
Meanwhile, protests in Iran continue as there is no clarity about the country's morality police being abolished. Despite reports that the morality police had been shut down, the months-long protests triggered by 22-year-old Amini's death have not ended completely. Iran's judiciary had reportedly announced the dismantling of the contentious police unit earlier last month, while local media claimed the statements were "misinterpreted."
Over 500 deaths, 20,000 detentions amid protests
More than 19,200 individuals have been arrested, and over 517 protesters have been killed so far in the nationwide protests, as per Iran's Human Rights Activists. Notably, this group has reportedly been closely following the unrest in the country. Meanwhile, no official numbers of those detained or killed in the protests have been provided by the Iranian authorities.
Morality police established to propagate Iran's culture of hijab, decency
In 2006, Iran established its morality police under hardliner President Mahmoud Ahmadinejad's administration. Widely called the Guidance Patrol or 'Gasht-e-Ershad,' it was established to propagate Iran's culture of hijab and decency. The morality police started keeping an eye on females to ensure that they followed the rules like wearing hijab, and were detained for not wearing one.
Know some historical facts about Iran's hijab law
Four years after the 1979 revolution, which put the Islamic Republic of Iran into power and dethroned the United States-backed monarchy, hijab was made mandatory. Ever since the hijab was made mandatory, it became a big issue in the nation. While reformists favor leaving it up to every woman's individual choice, conservatives demand it should be compulsory.