Kashmir may not be 'major topic' during Xi-Modi meeting: China
Kashmir may not be 'major topic' during Xi-Modi meeting: China
Sep 18, 2019, 10:21 am
3 min read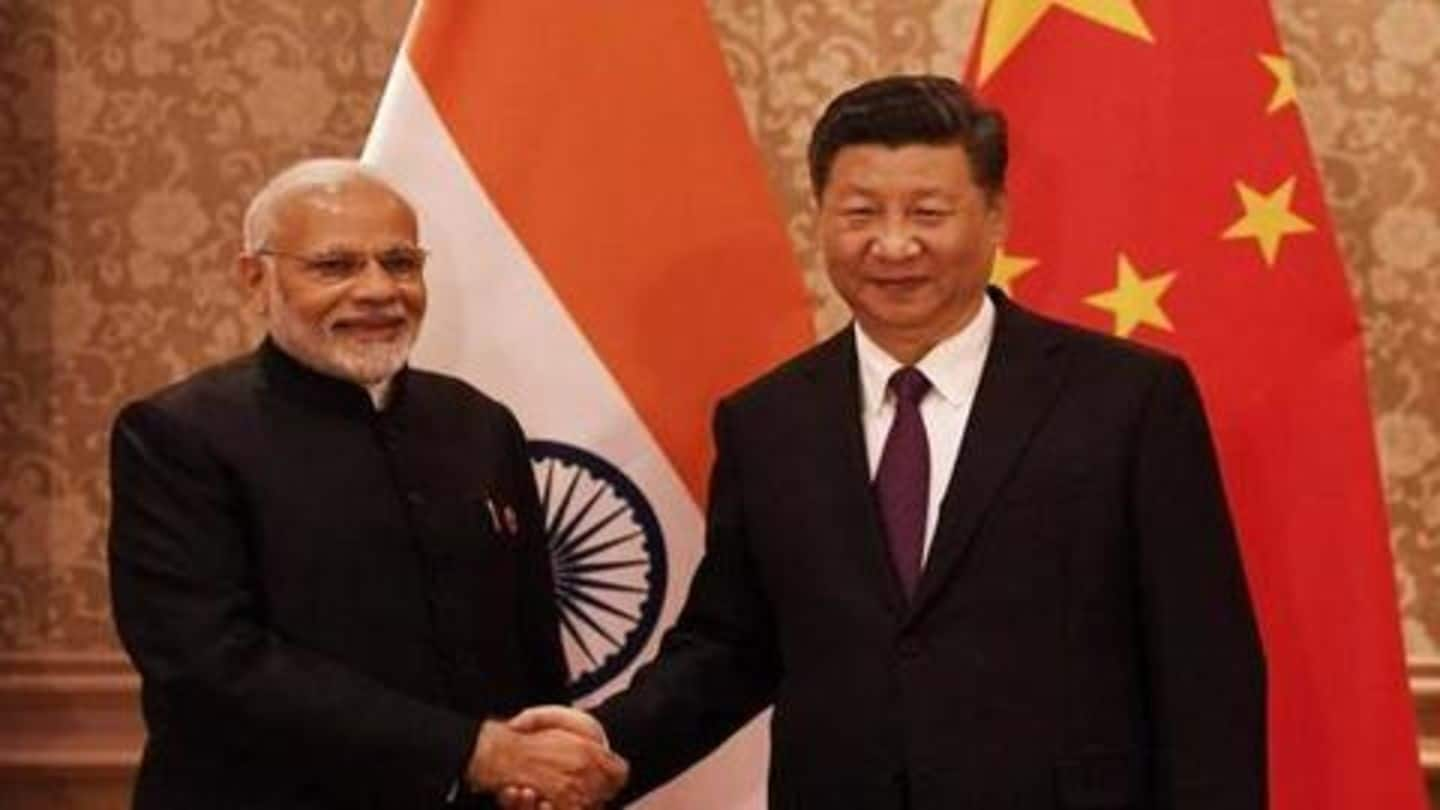 Recently, China dragged the Kashmir issue to the United Nations Security Council (UNSC), lending its support to Pakistan. But when President Xi Jinping will meet Indian Prime Minister Narendra Modi (probably) next month, the leaders might not discuss Kashmir issue "majorly", Hua Chunying, the spokesperson of Chinese Foreign Ministry said on Tuesday. Instead, they would focus on "border issues" and "larger strategic matters".
Kashmir will not be a major topic, hinted Hua
When Hua was asked specifically about Kashmir, she replied "I am not sure. For this kind of informal summit, I think it is better to leave the leaders much time to discuss whatever they would like to discuss." She added, "I think for those things like Kashmir, I don't think it will be a major topic occupying the talks."
Last month, India abolished Article 370 "infuriating" Pakistan
It should be recalled that last month India revoked Article 370, withdrawing the special status of Jammu and Kashmir, and dividing it into two UTs. This decision miffed Pakistan (?) and it has been trying hard to gain international support. Thanks to its all-weather ally Beijing, UNSC agreed to "discuss Kashmir" but behind closed doors. However, Islamabad has largely been isolated on this issue.
Interestingly, Hua didn't confirm dates of the informal meeting
Though reports claimed the second informal summit between both leaders will take place between October 10 and 12 near Chennai, Hua didn't confirm the details. Further, Hua said Beijing's "official position" is that Kashmir is a problem between India and Pakistan and that her country doesn't "want to see war". India has maintained Kashmir is an "internal issue" and Pakistan should stop its rhetoric.
China hoped for "peaceful relations" between India and Pakistan
"I hope since both India and Pakistan are good neighbors of China, they could be in peaceful terms with each other and mostly India and Pakistan can try their best, make their best efforts to resolve issues peacefully through negotiations," Hua said.
There's no reason why Indo-Pak can't get along well: Hua
Hua also said that unlike the US and Iran (whose tensions are also high currently), India and Pakistan are neighbors. "There is no reason why they cannot get along with each other very well. We hope the issue can be resolved in a peaceful way and not through war," she said. On Indo-China border issues, Hua said a "good mechanism" has been established.
We have always kept our word: Hua
Saying both sides have smooth channels for communication, Hua added, "One thing is China has always kept our word and we never wanted to do anything that could harm the mutual trust between China and India and we hope to see the same goodwill."
Earlier, Chinese and Indian armies had a stand-off in Ladakh
Just last week, Indian and Chinese troops had a face-off at the northern bank of Pangong lake in Ladakh. When Indian troops were patrolling in the area, they were confronted by People's Liberation Army soldiers who raised objection over their presence. A scuffle followed and both armies sent reinforcements to the spot. The stand-off finally ended after delegation-level talks.