US: Man, suspected of sending bombs to Trump's critics, arrested
US: Man, suspected of sending bombs to Trump's critics, arrested
Oct 27, 2018, 09:42 am
3 min read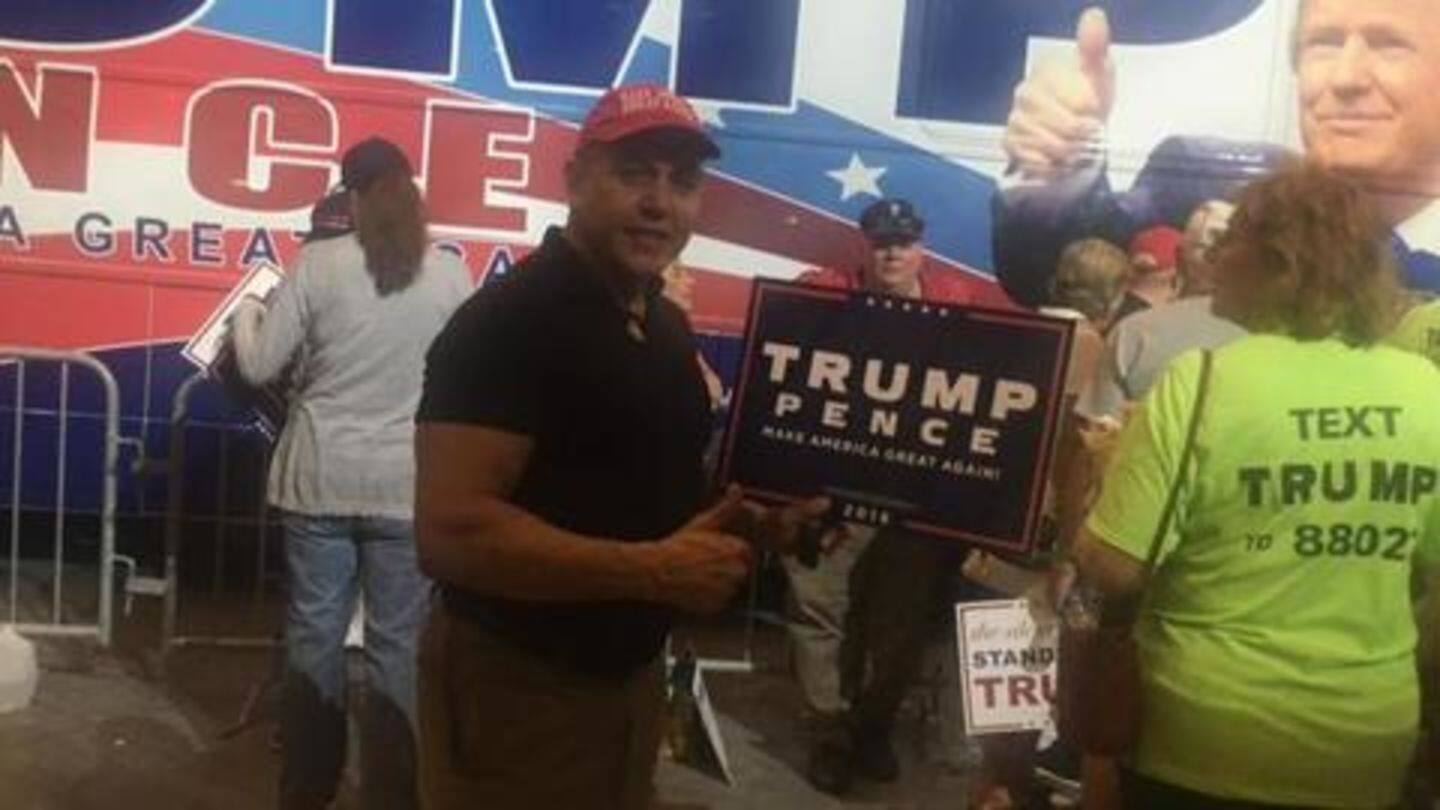 A 56-year-old, identified as Cesar Sayoc Jr., was arrested in Florida on Friday morning in connection to bombs sent to President of United States Donald Trump's critics earlier this week. Cesar faces at least five federal charges, meaning he may spend up to 48 years in prison. The first package was addressed to philanthropist George Soros, a right-wing critic. Barack Obama, Hillary Clinton, also received packages.
Context: Bombs were sent to renowned personalities, investigation launched
Along with aforementioned names, former Vice President Joe Biden, former CIA Director John Brennan, former national intelligence chief James Clapper, former Attorney General Eric Holder, Sen. Cory Booker, D-N.J., Rep. Maxine Waters, D-Calif., and actor Robert De Niro received the packages. The New York office of CNN also received the package, after which CNN president Jeff Zucker spoke about attacks on the press.
Look in mirror: Brennan raps Trump's 'fake news' conspiracy
Stop blaming others. Look in the mirror. Your inflammatory rhetoric, insults, lies, encouragement of physical violence are disgraceful. Clean up your act....try to act Presidential. The American people deserve much better. BTW, your critics will not be intimidated into silence. https://t.co/cS5qNiuU7o

— John O. Brennan (@JohnBrennan) October 25, 2018
Four-day-long manhunt comes to end with Cesar's arrest
Finally, on Friday, the four-day-long manhunt for the suspect ended with Cesar's arrest. Fingerprints, DNA and pings from a cellphone tower led to the arrest. Cesar was nabbed from the AutoZone parking lot. His white van had numerous political stickers. One of them read 'CNN sucks'. It was after state and law enforcement agencies combined forces, with help from civilians that he was arrested.
The one who sent bombs supports Trump
A New York native, Cesar supports Trump wholeheartedly, his social media activity confirms. On social media, he spoke about threats to politicians and public figures. His Twitter feed is loaded with political memes, and videos supporting the POTUS. The federal crimes Cesar is charged with include illegal mailing of explosives, threatening the former president, and assaulting current and former federal officers.
Cesar has criminal history but even his lawyer was surprised
Interestingly, Cesar has a criminal record, he has been charged with thefts at retail stores. Daniel Lurvey, a Florida criminal defense lawyer, who represented him many times said he was as shocked as everyone. "He was a normal guy. Somebody, I would never think he'd be capable of something like this if he is responsible," he said and added he rarely discussed politics.
No country like ours, Trump says after arrest of Cesar
After the arrest, Trump congratulated the law enforcement agencies. "These terrorizing acts are despicable and have no place in our country. No place. We must never allow political violence to take root in America," he said and added he was committed to stopping it. Trump then called for unity in America and said there was no country like theirs.