After bizarre 'hang Musharraf's body' ruling, Pakistan wants judge sacked
After bizarre 'hang Musharraf's body' ruling, Pakistan wants judge sacked
Written by
Siddhant Pandey
Dec 20, 2019, 07:44 pm
3 min read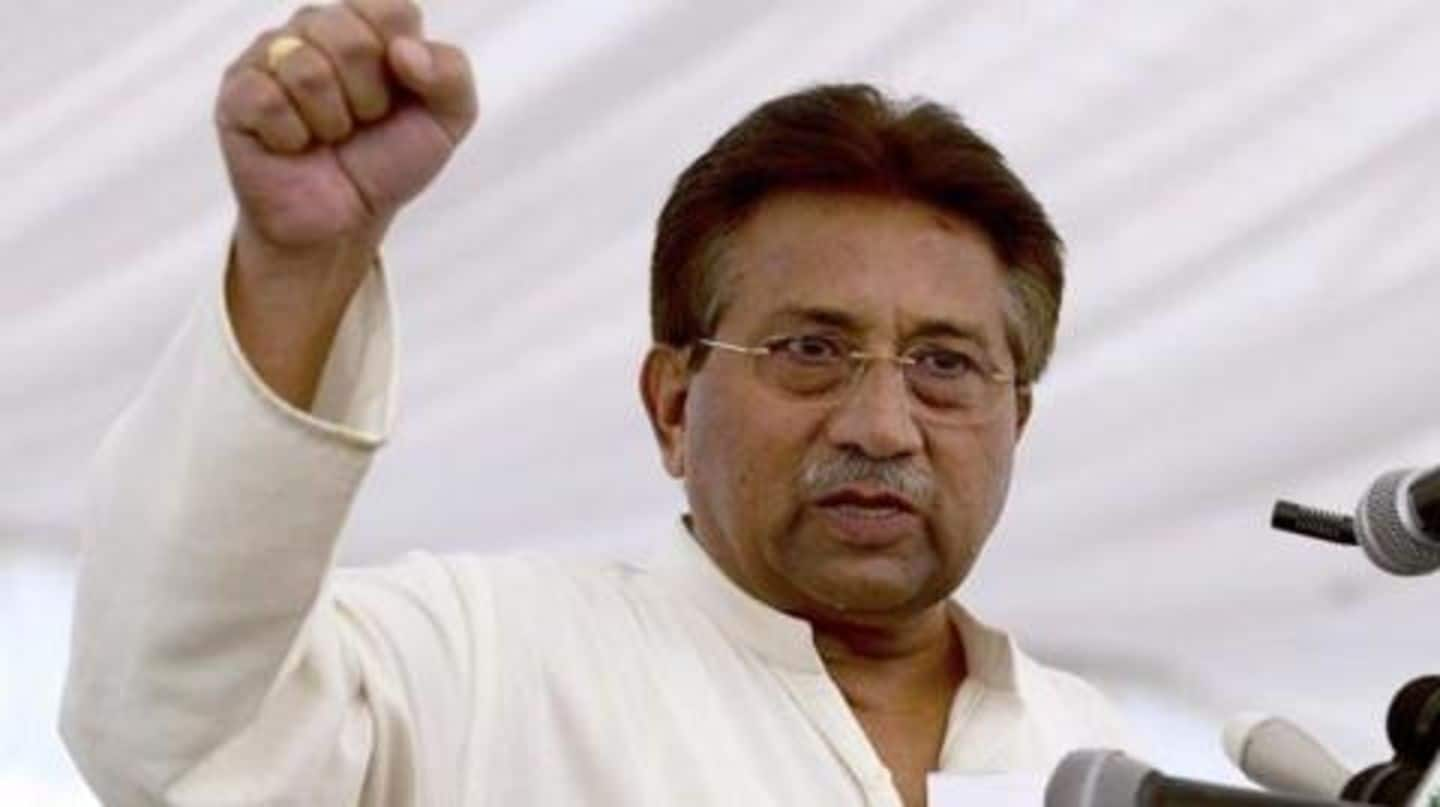 The Pakistan government on Thursday said that it will seek to remove the "mentally unfit" judge who sentenced Pervez Musharraf, the country's former President, to death. Musharraf, 76, was sentenced in a high treason case. The verdict called to drag Musharraf's body in the streets, in case he died before his arrest, and hang the corpse for three days. Here are more details.
Musharraf's punishment against any law of Pakistan: Law Minister
Shortly after the full judgment was issued on Thursday, Prime Minister Imran Khan consulted his legal team. Later, a press conference was held where the decision was announced. Law Minister Farogh Naseem described Peshawar High Court Chief Justice, Waqar Ahmad Seth, who delivered the verdict, as "mentally unfit" and called for his removal. Naseem described Musharraf's punishment as "against any law of Pakistan."
Government to approach Supreme Judicial Council to sack Justice Seth
Naseem said, "The federal government has decided to go to the Supreme Judicial Council as the government believes that such a person cannot be a judge of any High and Supreme Court." The Council is the only body that can sack High/Supreme Court judges in Pakistan. Naseem added, "If a judge gives such a judgment then such a judge is mentally unfit and incompetent."
Musharraf verdict to be challenged, says Pakistan Government
The government would ask the higher judiciary to prevent Justice Seth from performing his duties. Further, Special Assistant to the Prime Minister on Accountability Shahzad Akbar said they will challenge the verdict in Musharraf's high treason case since it was "unfair" and made in haste.
Here's what the controversial verdict reads
A special court sentenced Musharraf to death on Tuesday and on Thursday, a 167-page detailed judgment was issued. The judgment was authored by Justice Seth, who headed a three-judge bench. The court ruled that Musharraf be apprehended and hanged. It further ruled: "If found dead, [Musharraf's] corpse be dragged to the D-Chowk, Islamabad, Pakistan and be hanged for 03 days."
Personal vendetta by some people against me: Musharraf
Musharraf, who is currently in Dubai for medical treatment, released a video statement from his hospital bed saying, "This case was taken up only due to a personal vendetta by some people against me." He added, "Some people in high offices misused their authority to target one individual," in an apparent reference to Chief Justice of Pakistan Asif Saeed Khosa.
Musharraf's death sentence against human, religious and civilizational values: Army
The sentencing of Musharraf, who is also the former Pakistan Army Chief, drew criticism from the military, which called it against all human, religious and civilizational values. Army Chief General Qamar Javed Bajwa and Prime Minister Imran Khan had a detailed meeting on the conviction of Gen (retd.) Musharraf and took some important decisions, said Pakistan Army spokesperson Major General Asif Ghafoor.
What high treason did Musharraf commit?
Musharraf staged a coup in 1999, overthrowing the then-Nawaz Sharif government and declared himself President. Between November 3 and December 15, 2007, he suspended the Constitution, sparking controversy. He resigned the next year to avoid impeachment. When Sharif was re-elected Prime Minister in 2013, he initiated a trial against Musharraf for suspending the Constitution, and in 2014, the latter was charged with high treason.