Star-among-stars: Stephen Hawking's voice to be beamed into space
Star-among-stars: Stephen Hawking's voice to be beamed into space
Jun 15, 2018, 08:19 pm
2 min read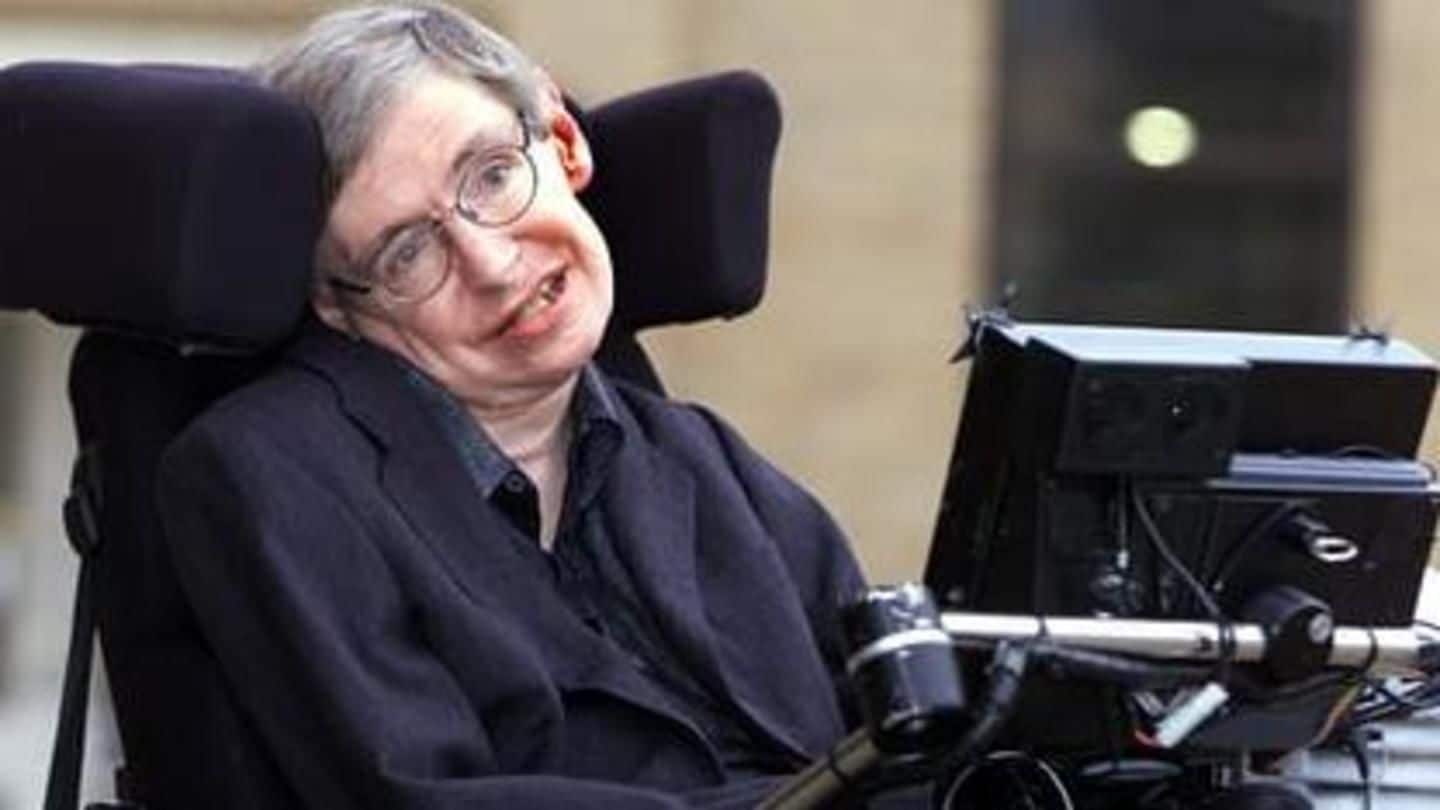 Noted physicist Stephen Hawking, who spent his life teaching about stars, the origination of universe and black holes, will get a final send-off like none other. Hawking's voice will be beamed into space toward a black hole, around 3,500 light years from earth, to send a message of peace and hope. After battling a motor neuron disease for 55 years, Hawking died at 76.
The final send off: Transmitting Hawking's voice into space
The musical piece is about six and a half minutes long. The voice note will be transmitted toward 1A 0620-00, the nearest known black hole. Spain's Cebreros antenna will be used and the process will take about 35 minutes. Further, people attending the ceremony will get a CD of the music, which will be later released for general public.
Benedict Cumberbatch is likely to attend the event
Stephen Hawking's daughter, Lucy Hawking, said she was thankful to the Westminster Abbey for the service where the legend's voice will be transmitted into space. The ceremony will be attended by 1,000 common people who were chosen after a public lottery. 25,000 had applied for the tickets. Actor Benedict Cumberbatch, who played Hawking's role in 2004 biopic, will give a reading at the event.
Stephen Hawking's daughter loves the idea
"This is a beautiful and symbolic gesture that creates a link between our father's presence on this planet, his wish to go into space and his explorations of the universe in his mind," Lucy Hawking said.
Hawking will be laid to rest between Newton and Darwin
Hawking, who was undoubtedly one of the brightest scientists on earth, is being laid to rest at Westminster Abbey. His ashes will be interred between Isaac Newton, who discovered gravitation and Charles Darwin, the one whose theory on evolution is still considered a breakthrough. The pioneer of nuclear Physics, Ernest Rutherford was also laid to rest there and so was Joseph John Thomson, the discoverer of electrons.