Mariupol evacuation delayed as Russia still shelling, says Ukraine
Mariupol evacuation delayed as Russia still shelling, says Ukraine
Written by
Manzoor-ul-Hassan
Mar 05, 2022, 08:54 pm
2 min read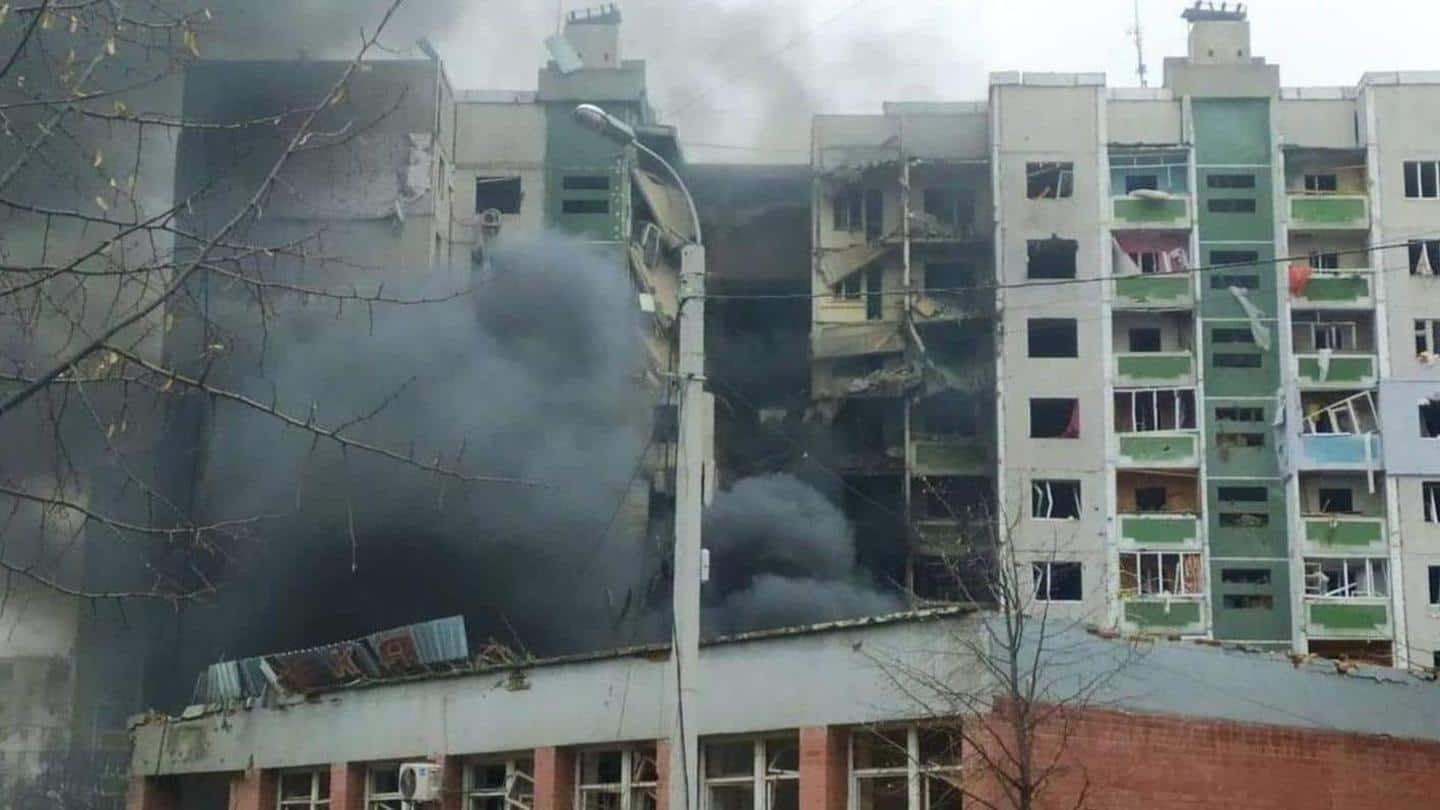 The Ukrainian port city of Mariupol postponed a scheduled evacuation of inhabitants following fresh shelling by Russia, NDTV reported on Saturday. Ukraine blamed Russian forces of violating a brief ceasefire meant to allow civilians to leave the war zone. "The Russian side does not adhere to the ceasefire and has continued shelling," the report added, quoting city officials.
Why does this story matter?
Russia declared a temporary ceasefire in Ukraine as its invasion of the latter entered the tenth day on Saturday.
This announcement came after Mariupol's mayor Vadim Boychenko said that the port city had been 'blockaded' by Russian forces, cutting it off from electricity, food, water, heating, and transport.
He had sought the establishment of a humanitarian corridor to let residents leave the area.
Why is Russia eyeing Mariupol?
Mariupol, a port city on the Azov Sea, has a population of roughly 450,000 people. Having full control over Mariupol means a bigger win for Russia as it can shut off Ukraine's maritime access if it succeeds in capturing the city. The Russian soldiers would also be able to join their colleagues presently camping in annexed Crimea and Donbas.
Global efforts to stop Russia's offensive in Ukraine
On Saturday, Ukrainian President Volodymyr Zelensky is expected to make a formal request for more aid from the United States. He will speak before the US Senate, where some members have pressed American President Joe Biden to take stricter actions, such as barring Russia's oil imports. Meanwhile, Kremlin spokesman Dmitry Peskov said Moscow was looking forward to the third round of negotiations with Ukraine.
NATO allowed bombing of Ukrainian cities and villages: Zelensky
Earlier, Zelensky slammed the US-led military alliance NATO, claiming that it has given a green signal to destroy Ukrainian cities and villages. He also condemned NATO's failure to designate Ukraine a no-fly zone, suggesting that doing so would give Russia free hand to ramp up its air strikes. The imposition of a no-fly zone, according to NATO, "may result in full-fledged war in Europe."
According to UN, 227 Ukrainians were killed in the first five days of the conflict. However, the exact number of casualties so far is unknown. On Wednesday, Ukraine's State Emergency Service stated that at least 2,000 Ukrainians had died, while the foreign ministry claimed 5,800 Russian soldiers had perished. According to Moscow, 500 Russian troops have died, along with 2,870 Ukrainian troops and "nationalists".