Bill Gates is not a big fan of Web3, metaverse
Bill Gates is not a big fan of Web3, metaverse
Jan 13, 2023, 06:06 pm
3 min read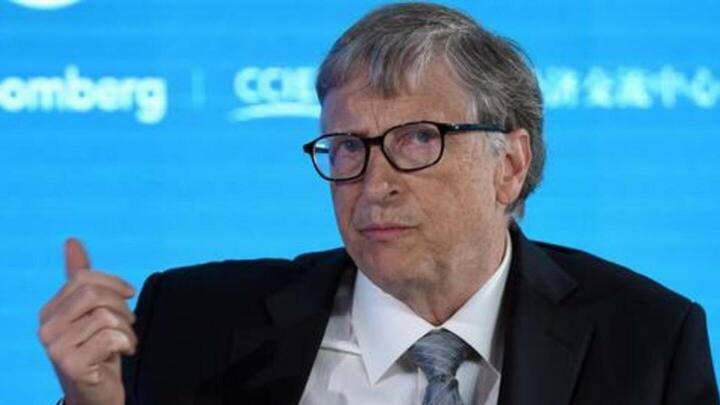 Microsoft co-founder Bill Gates is seemingly not a big fan of Web3 and metaverse. The tech doyen poured cold water over what is supposedly the next big thing during an Ask-Me-Anything session on Reddit. Gates responded to questions on a variety of topics, including artificial intelligence, climate change, veganism, and even David Foster Wallace's encyclopedic novel Infinite Jest.
Why does this story matter?
The debate surrounding Web3 and its components is at a crucial point now. The issues related to cryptocurrency have given the detractors of the technology enough ammunition. Gates' opinion about Web3 will certainly add fuel to the fire. As far as AI is concerned, we are as excited as he is about what it can do now and what it potentially can do.
What did Gates say about Web3?
To a Reddit user's question about "any mammoth technology shift" happening right now, Gates replied, "AI is the big one. I don't think Web3 was that big or that metaverse stuff alone was revolutionary but AI is quite revolutionary." However, Gates did not elaborate his opinion any further when another user asked why he did not consider Web3 technology revolutionary.
Gates has criticized investing in crypto and NFT
This is not the first time the billionaire philanthropist took a dig at Web3 tech. During TechCrunch's Sessions: Climate 2022 conference, Gates said that investments in cryptocurrency and NFT are completely based on the "great fool theory." The theory refers to the idea that people invest in overvalued assets believing that there will be always someone who would pay higher.
He thinks that AI will be the next revolutionary tech
If not Web3, what technology does Gates think will be revolutionary next? Well, it's AI. He was full of praise for AI and its potential during the session. The philanthropist was particularly keen on generative AI (the AI than can create content). "I am quite impressed with the rate of improvement in these AIs. I think they will have a huge impact," he said.
Gates is impressed by what ChatGPT can do
Gates talked about how AI would help his foundation by helping to tutor kids and provide medical help where it is inaccessible. Any discussion about the latest trend in tech won't be complete without talking about ChatGPT. "It gives a glimpse of what is to come. I am impressed with this whole approach and the rate of innovation," Gates said about the AI chatbot.